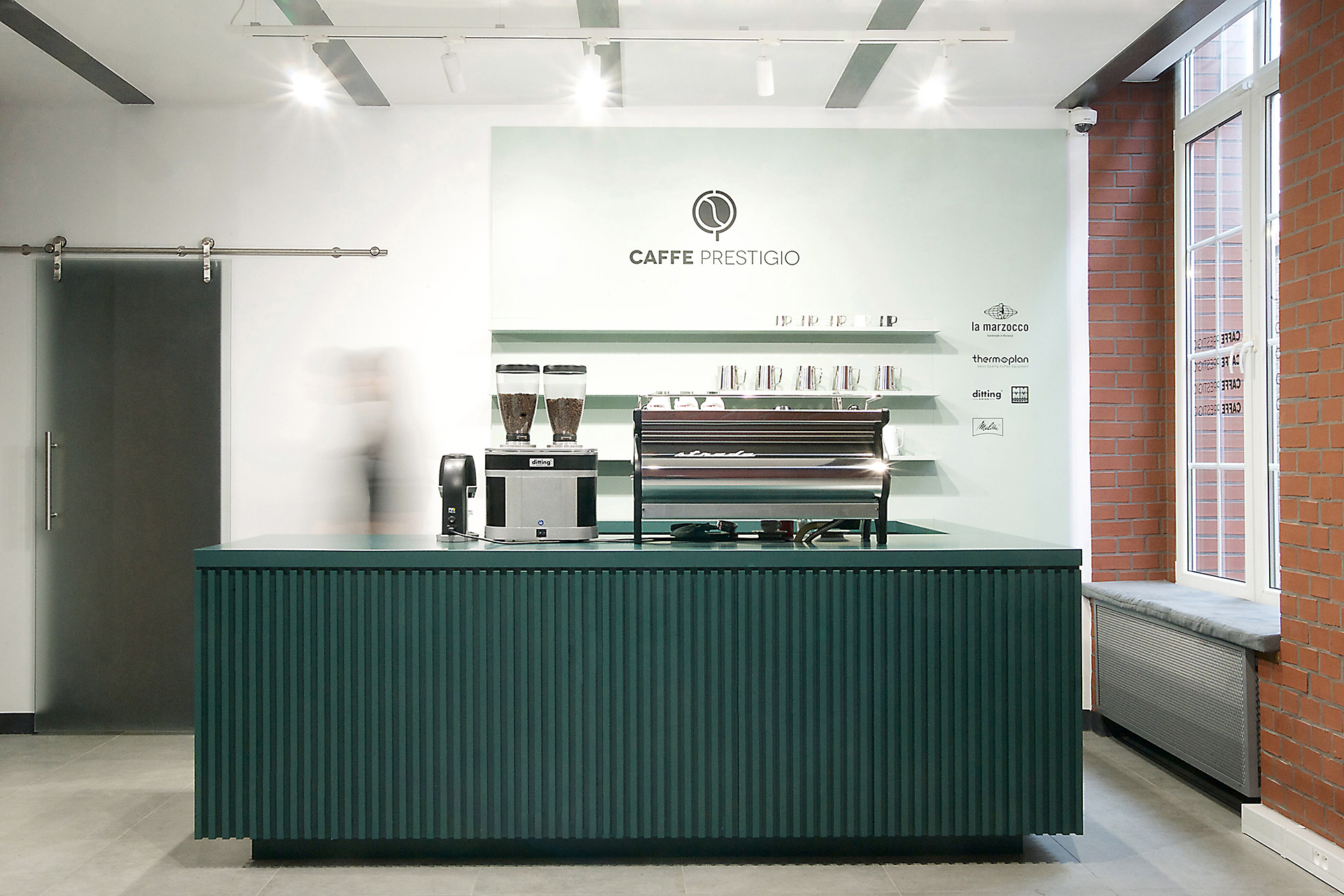 Caffe Prestigio
The La Marzocco coffee showroom is located in the modernized brewery complex in Katowice - Szopienice. The object of the project was to create a multifunctional space, which would be transformed depending on the investor's needs.

The basic function is the exposition of espresso machines and accessories for baristas. Moreover, the showroom is to be a place for holding trainings and workshops, as well as a meeting place for employees of the office complex in which it is located.

The design assumption was to introduce mobile furniture so that by changing its location we can change the function of the room, depending on the needs. Due to the high quality of products offered in the showroom, particular emphasis was placed on the details and finishing of the furniture. Geometrically simple blocks have gained in attractiveness thanks to the grooved details and thin conglomerate claddings in a matching colour. The whole arrangement serves as a background for exhibited products. The main part of the ground floor is occupied by 4 display booths and a counter with shelves. An office with a meeting place with clients has been arranged on the first floor.

The colours used in the project define the zones, both the exhibition area on the ground floor and the mezzanine meeting zone are kept in greens contrasting with the red brick. However, areas intended exclusively for employees are in white, such as social facilities and an office zone on the mezzanine. Lighting busbars further emphasize advantages of showroom's exhibits. Illumination of boxes and counters is another interesting feature which makes the furniture to appear lighter than it actually is.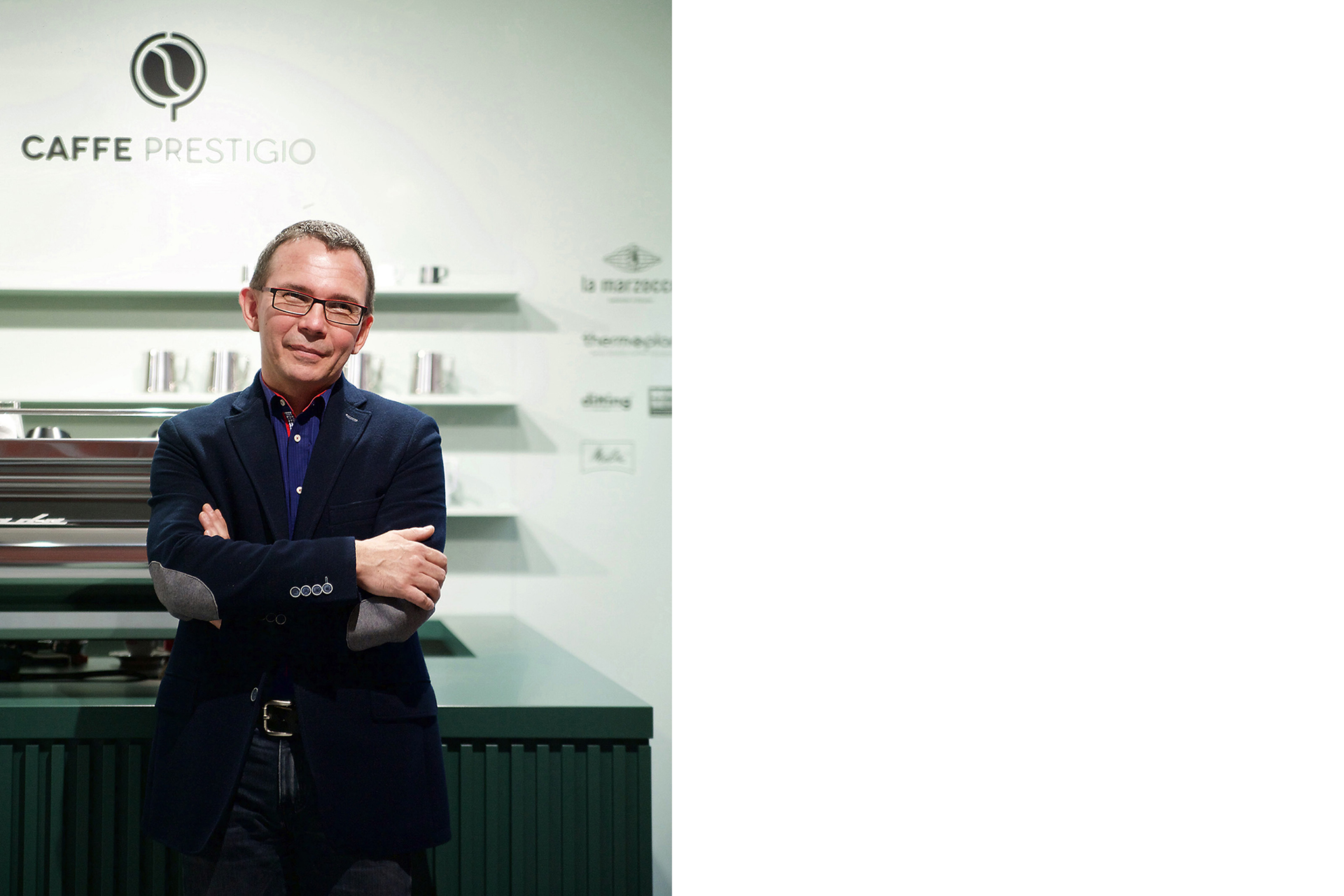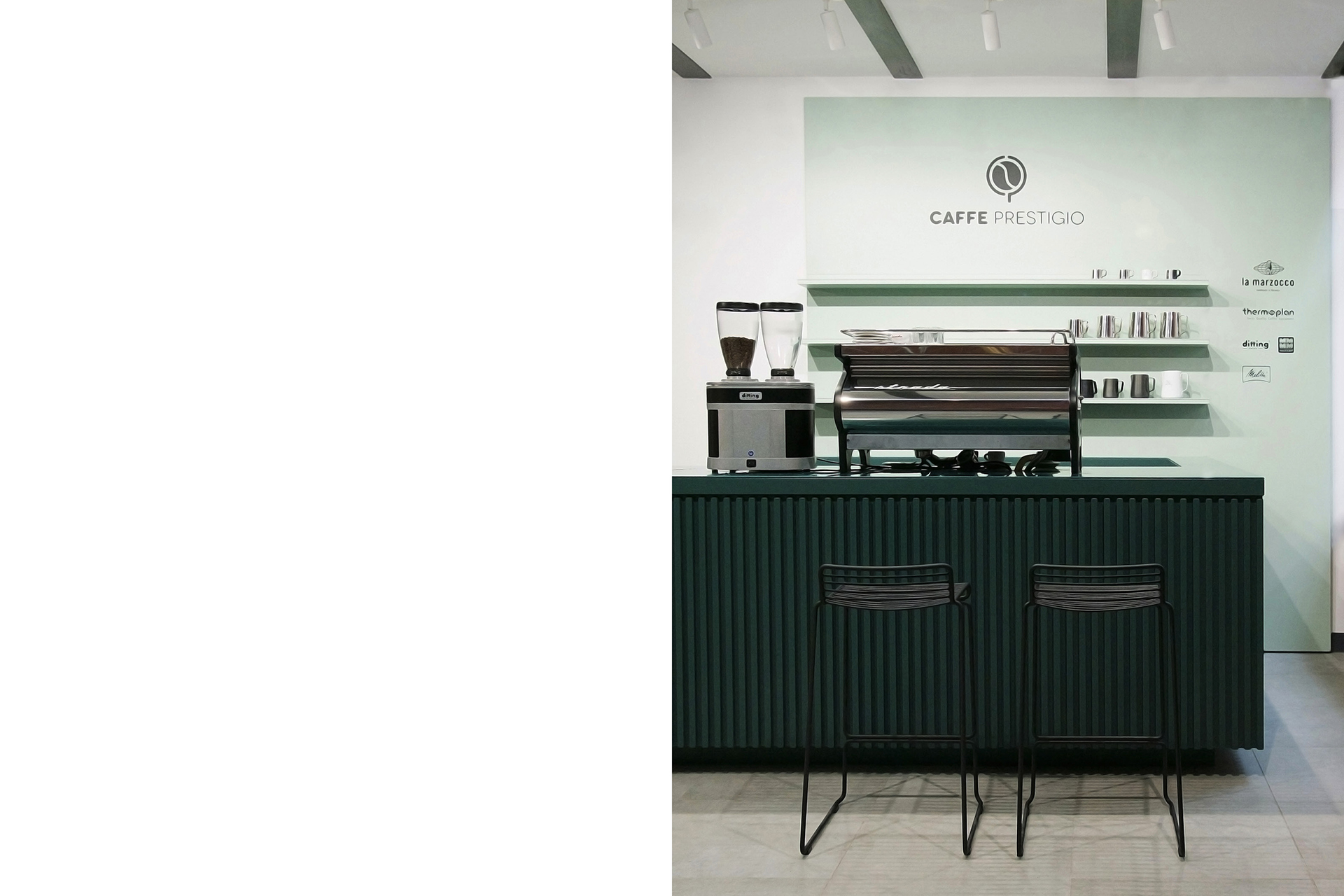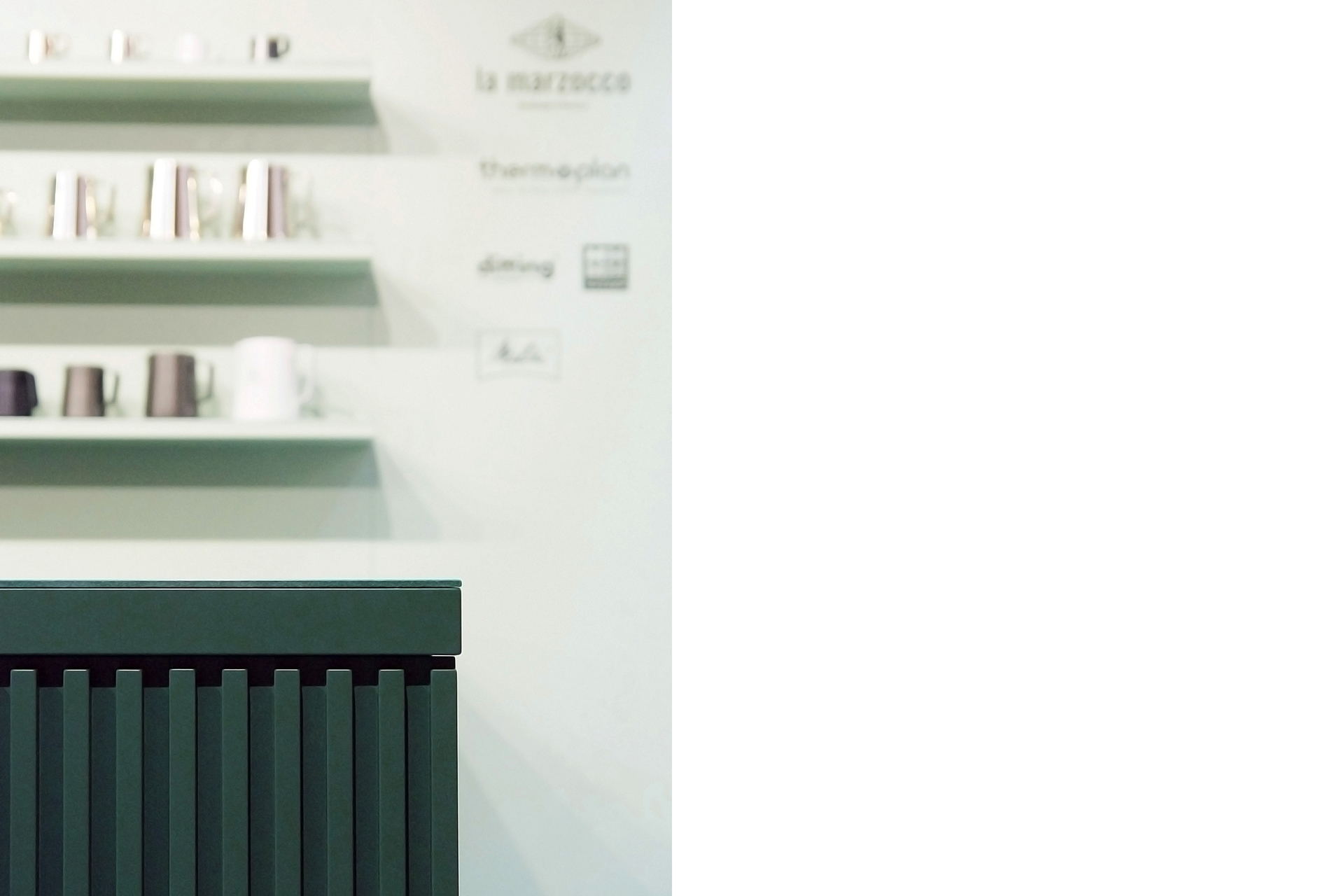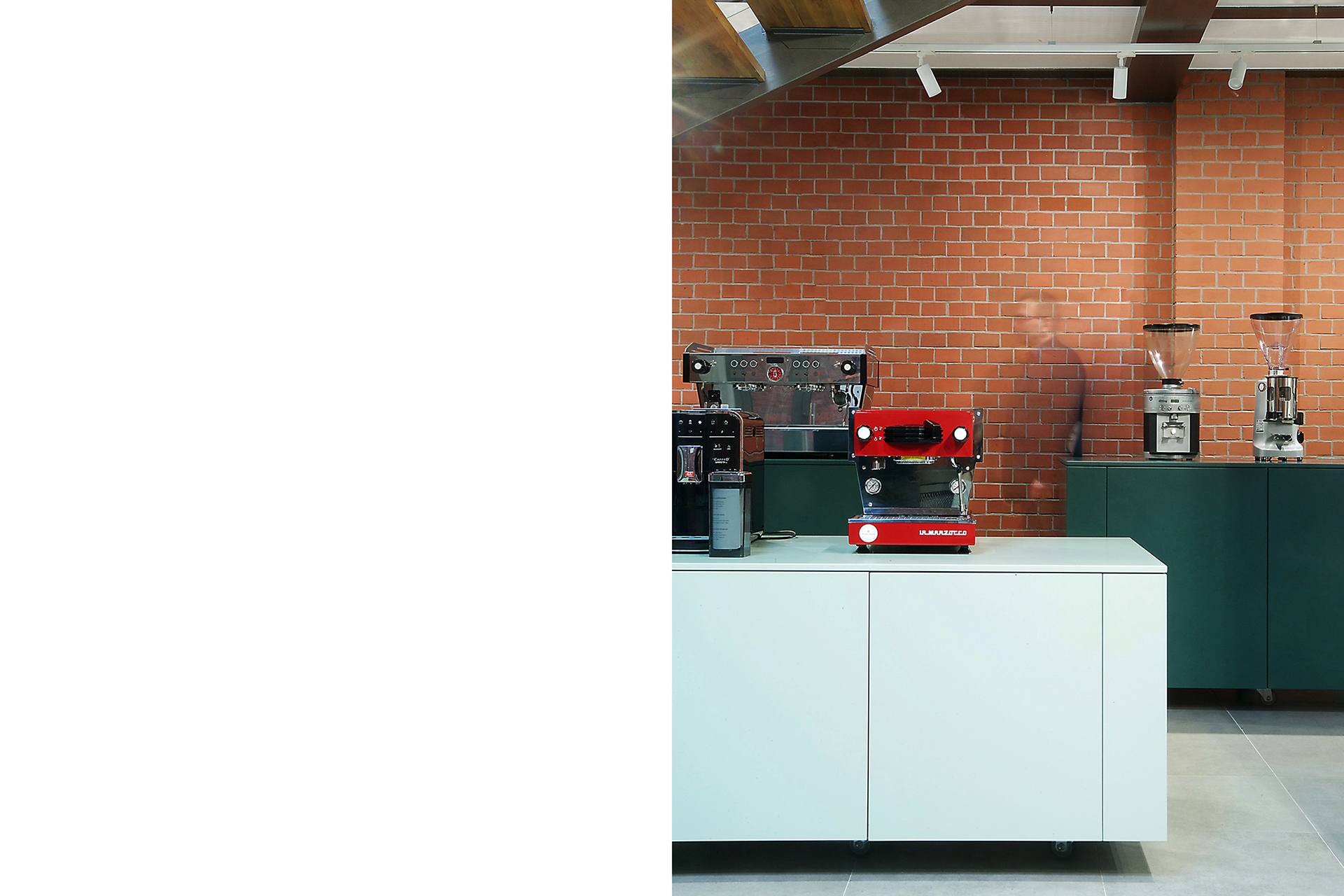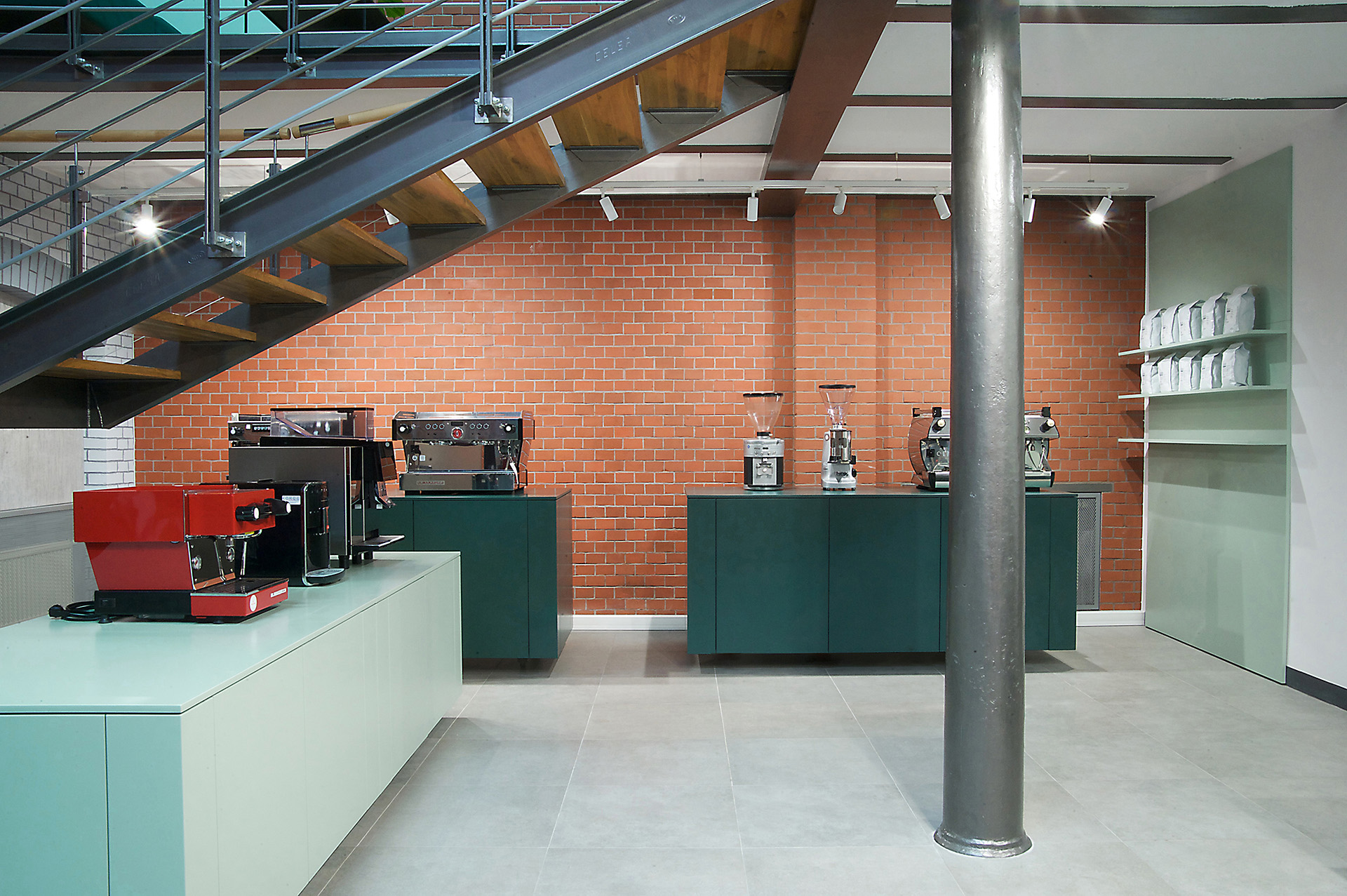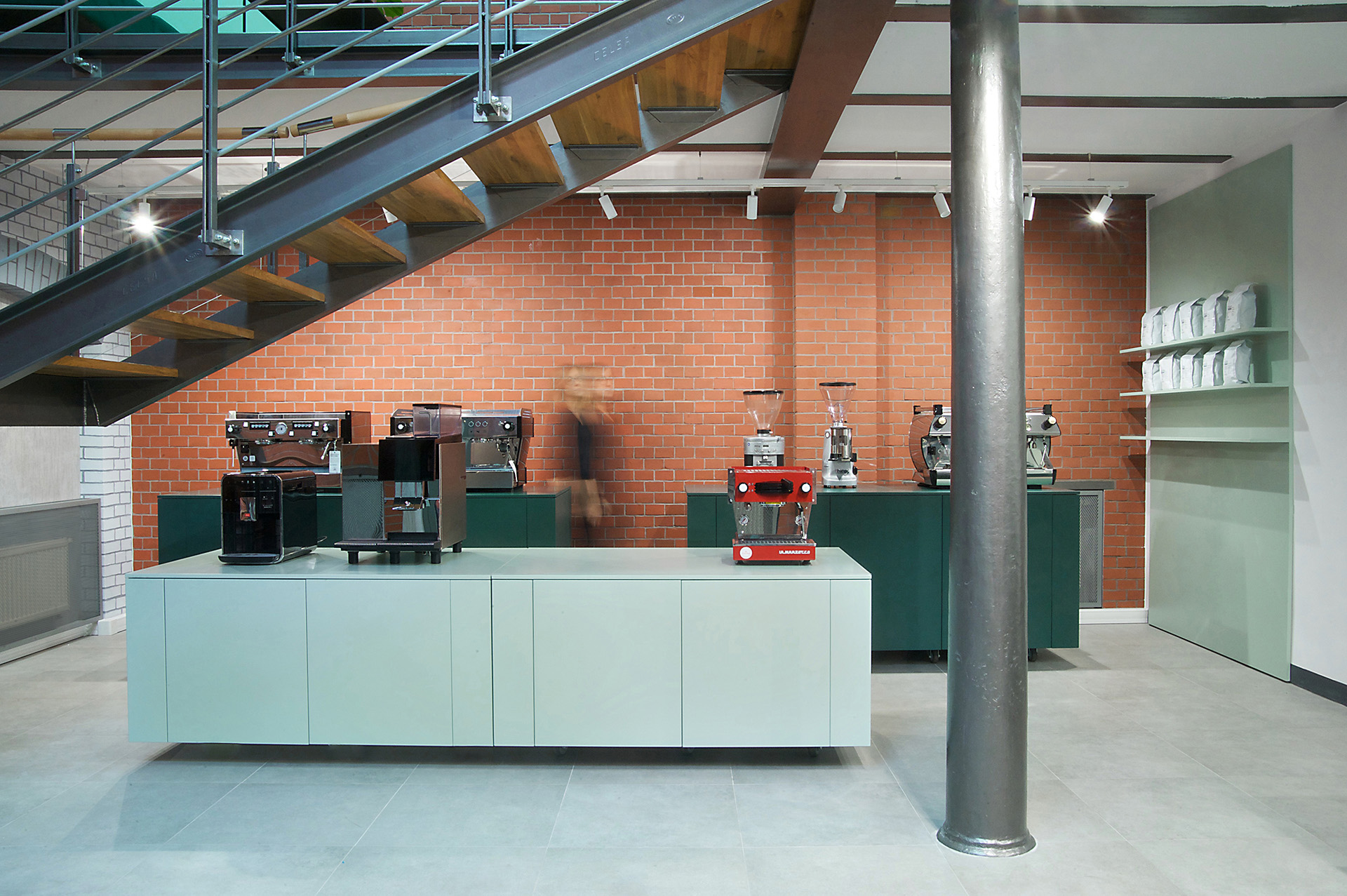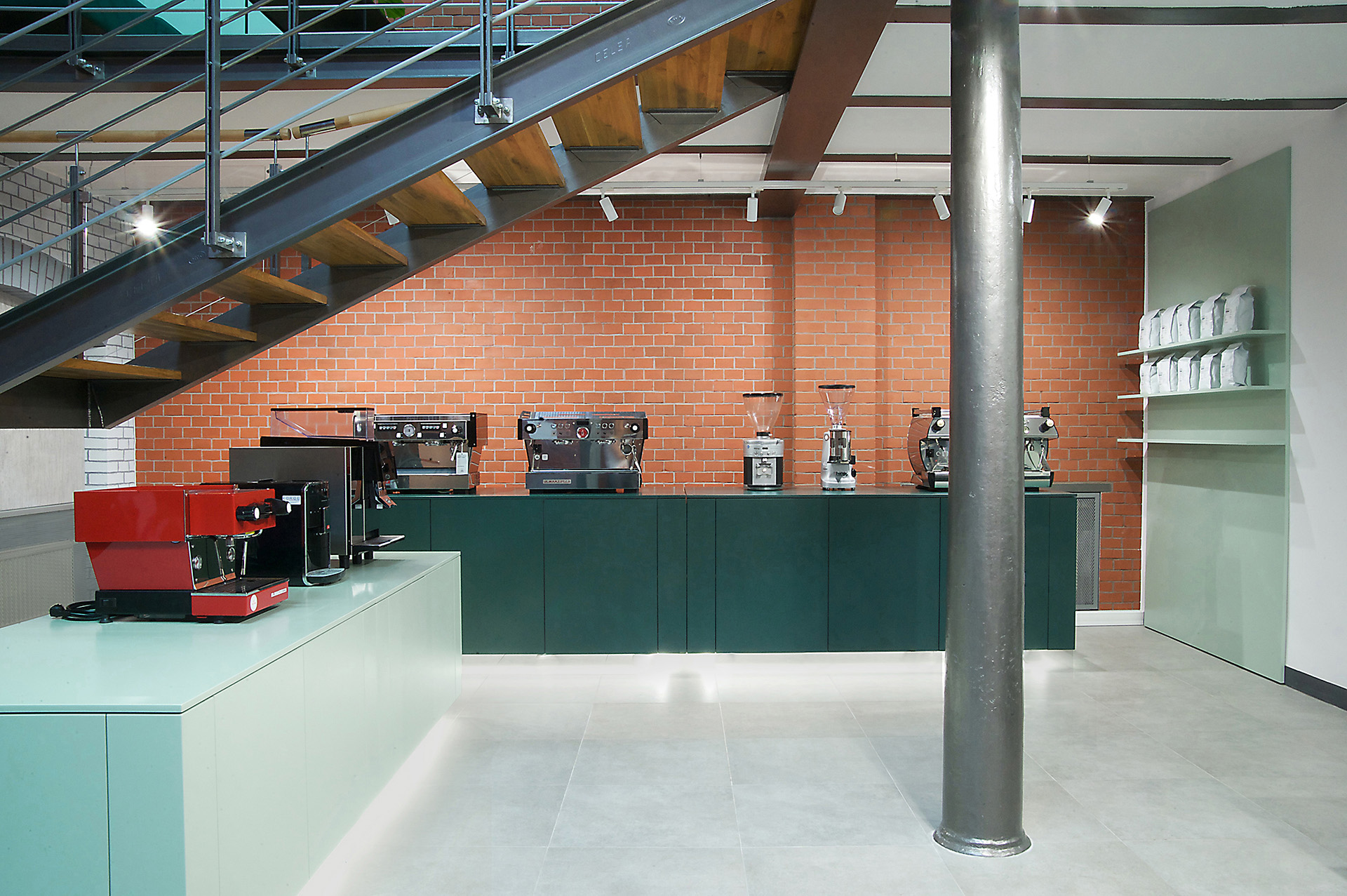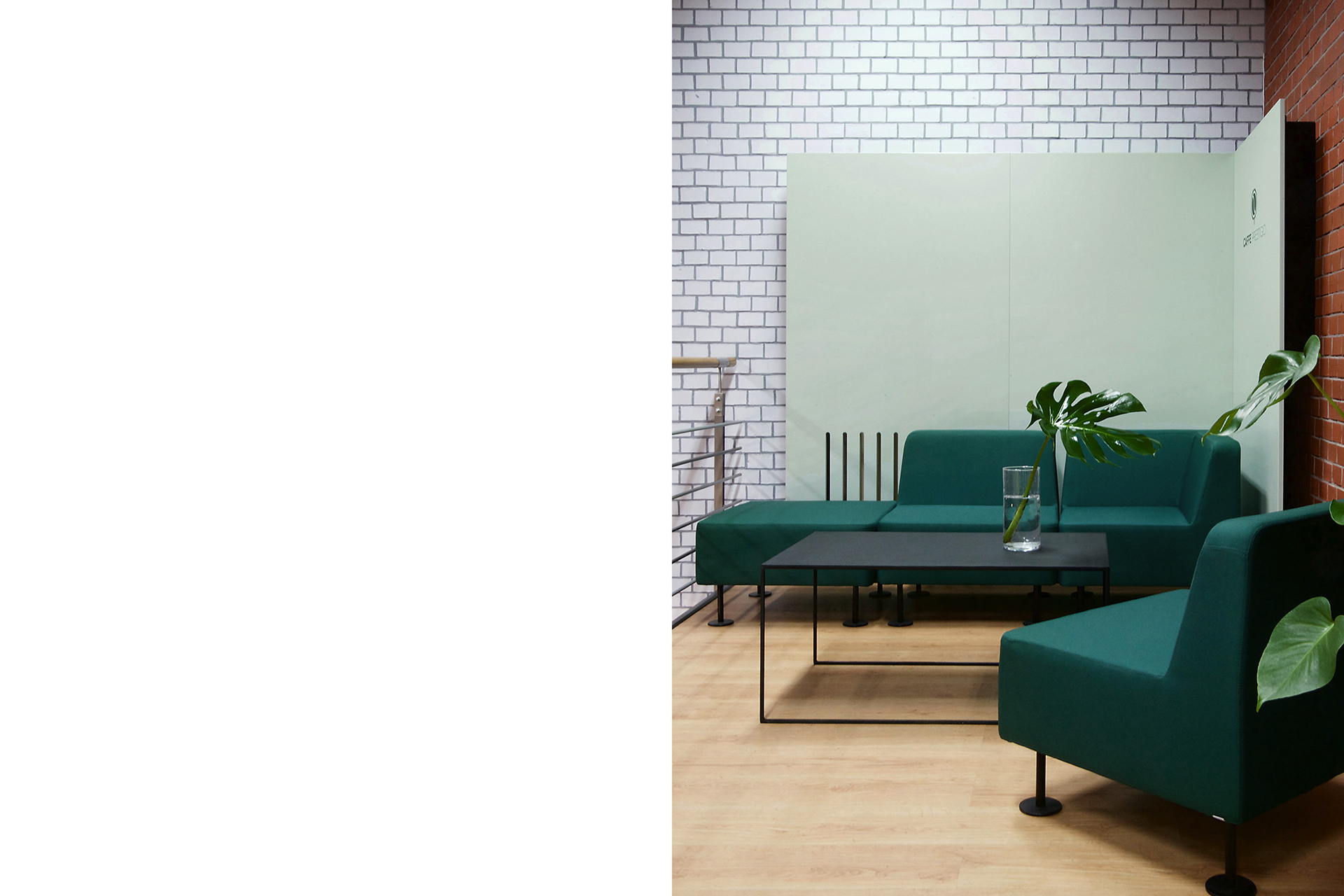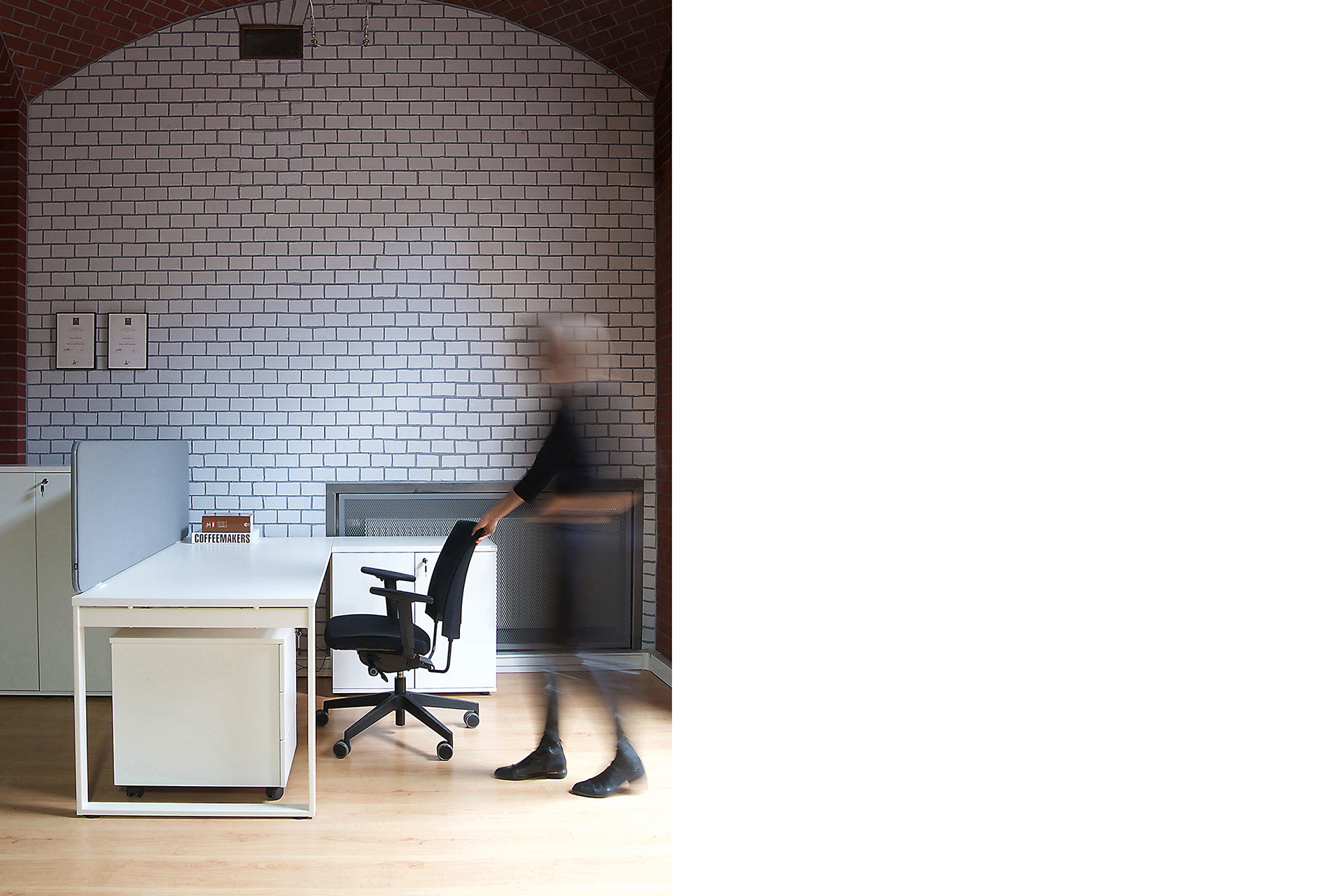 Credits
Architects
Joanna Kubieniec
Długosz Katarzyna
Location
Katowice Szopienice, Poland