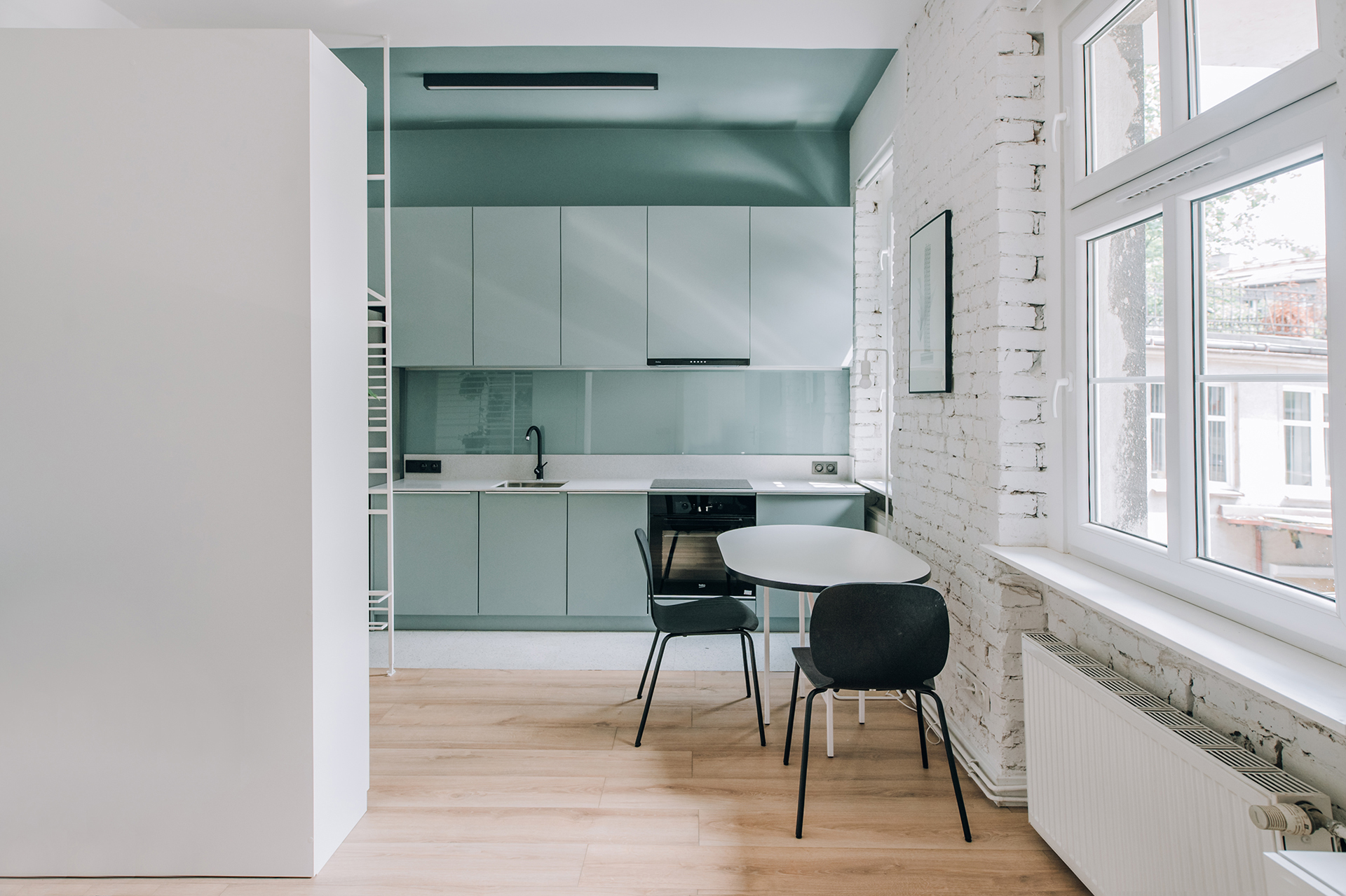 M1
5 x M1 Katowice
5 separate studios renovated for rental, connected by the common entrance zone and the corridor. Each of the apartments has a different functional layout. All, however, have been designed to provide best possible functionality considering their small size.

Each studio has a kitchen zone distinguished by a color. The use of color for the kitchen cabinets and wall fragments optically enlarges the flat. The same color also reappears in the bathroom. Using a different color for each apartment is a purposeful as it allows the Investor to distinguish between the apartments. Different colors are also an additional touch to the interiors which, though suitable for various tennants, offer some individual solutions that can distinguish them from other apartments on the rental market.

A steel openwork construction was added in each apartment, it's exact location depending on the functional arrangement of the space. These structures, depending on the location, may have different functions: hanger, openwork divider, flower and herbs vertical garden or other decorations.

The constructions that are located directly at the front door have a shelf / place for shoes at the bottom. These constructions are additional elements that emphasizes the individual character of each apartment. They can help tenants to arrange the flats according to their needs and preferences.

All design solutions have made it possible to create functional and pleasant residential interiors despite the small size of the studios. Despite the use of many ready-made products each apartment has its own unique character and can be an interesting offer for those seeking a short or long-term rental.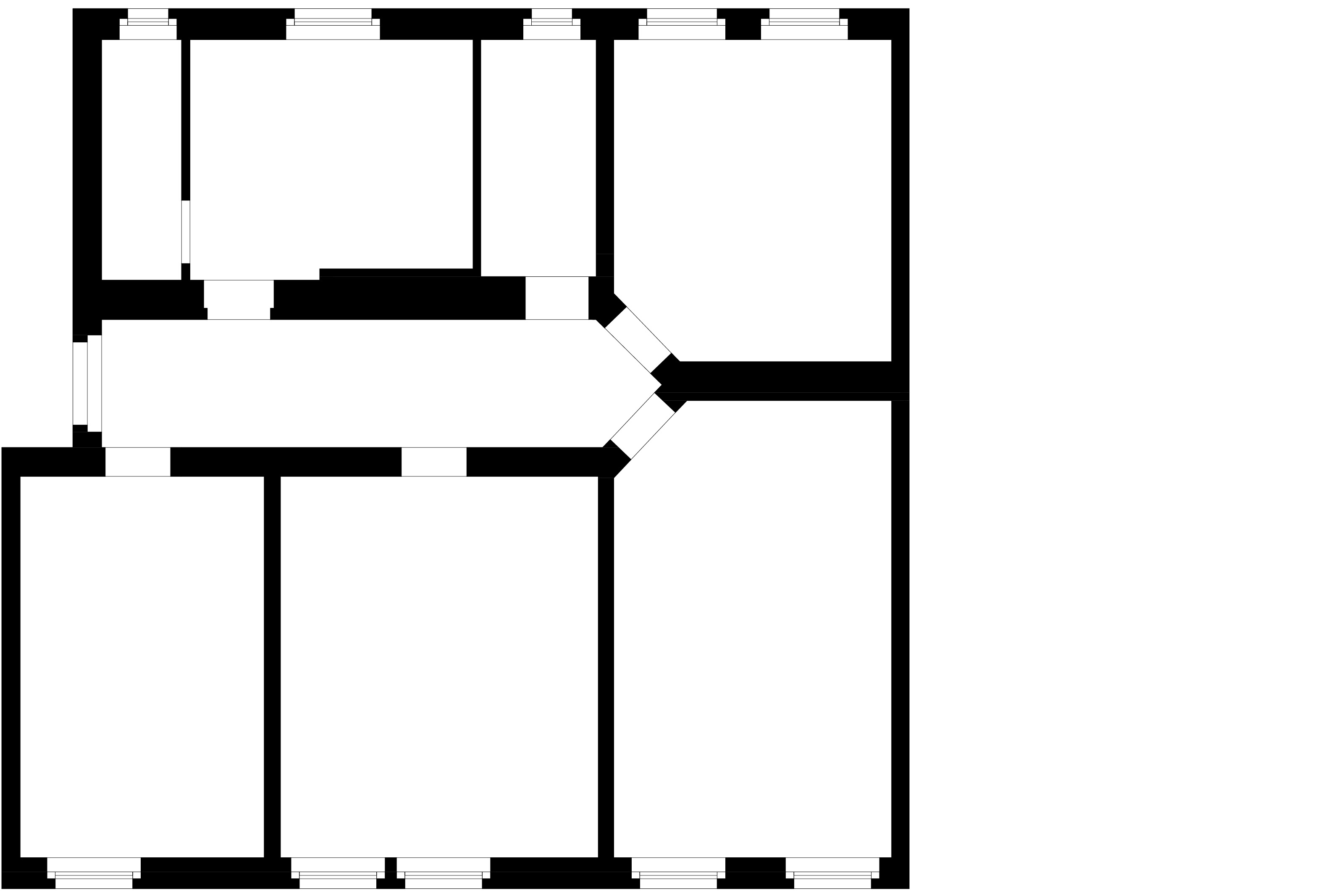 Existing plan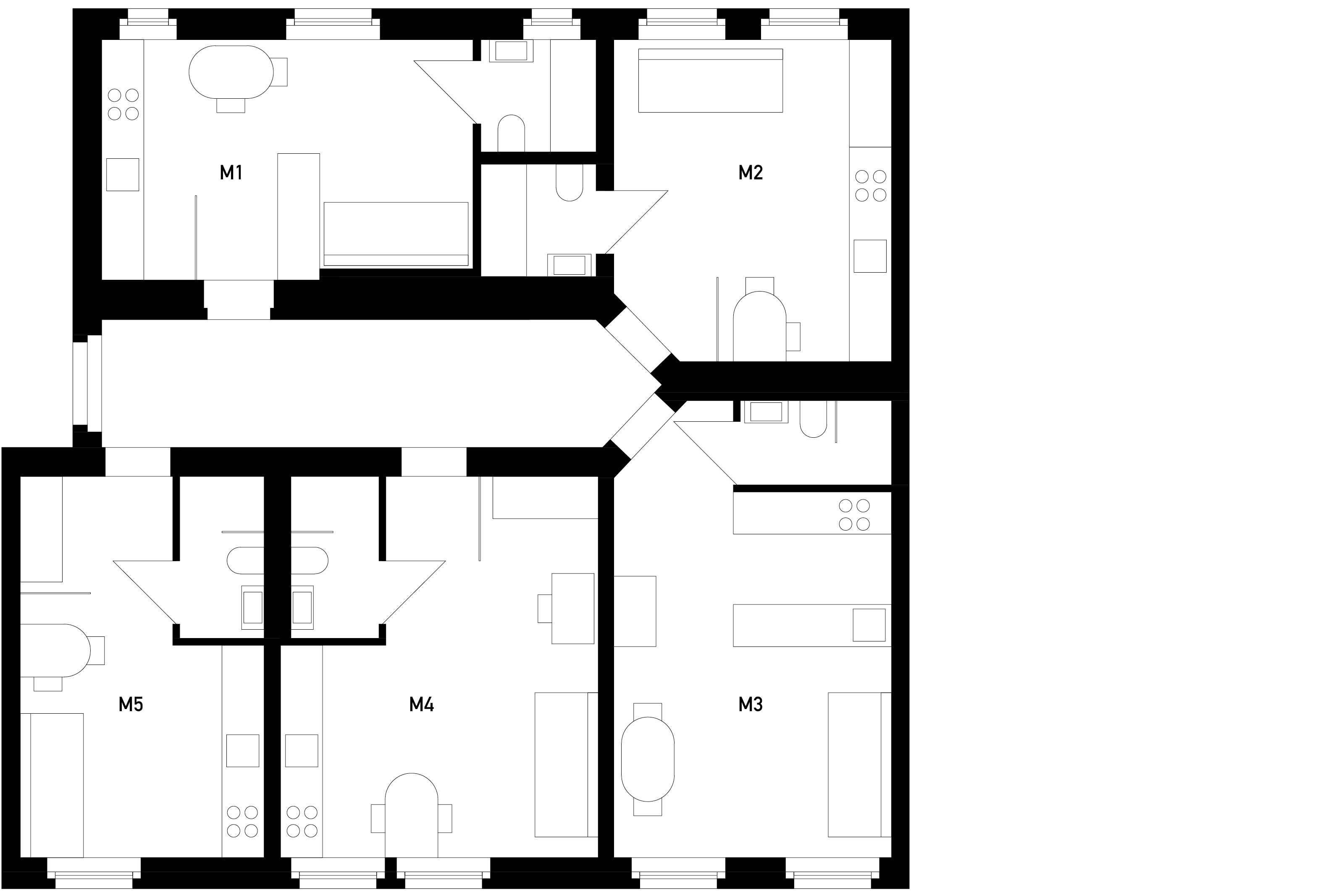 Project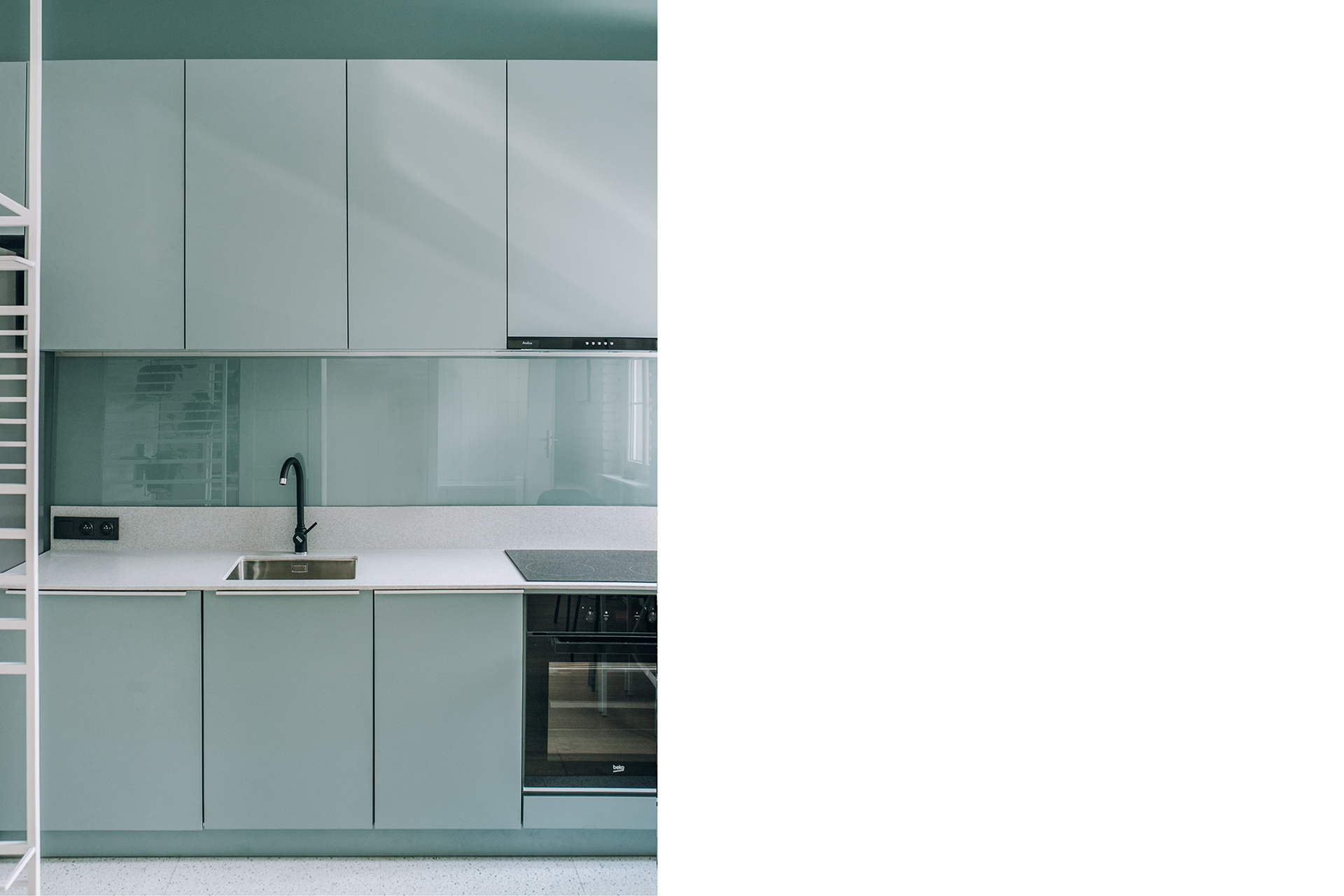 M1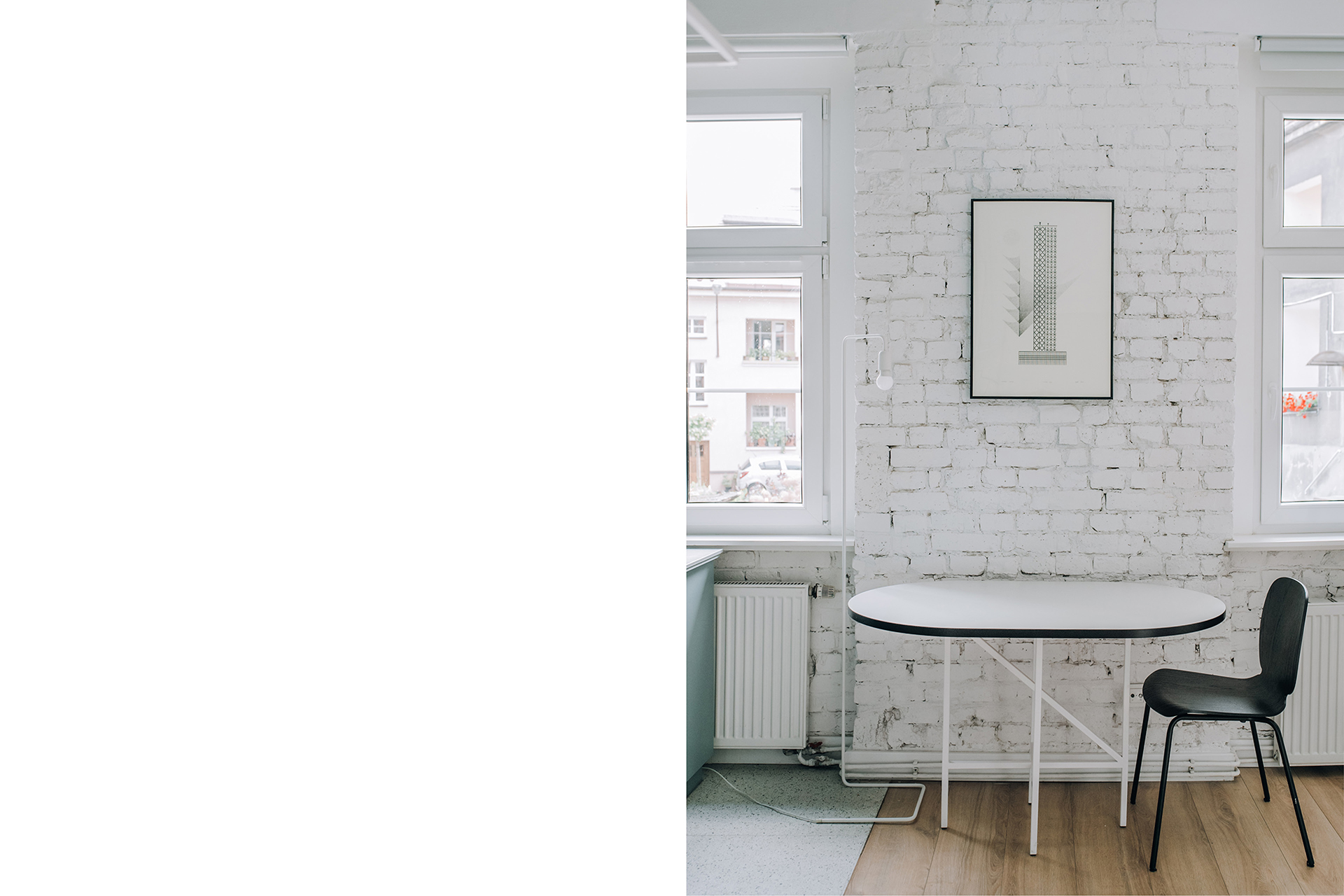 M1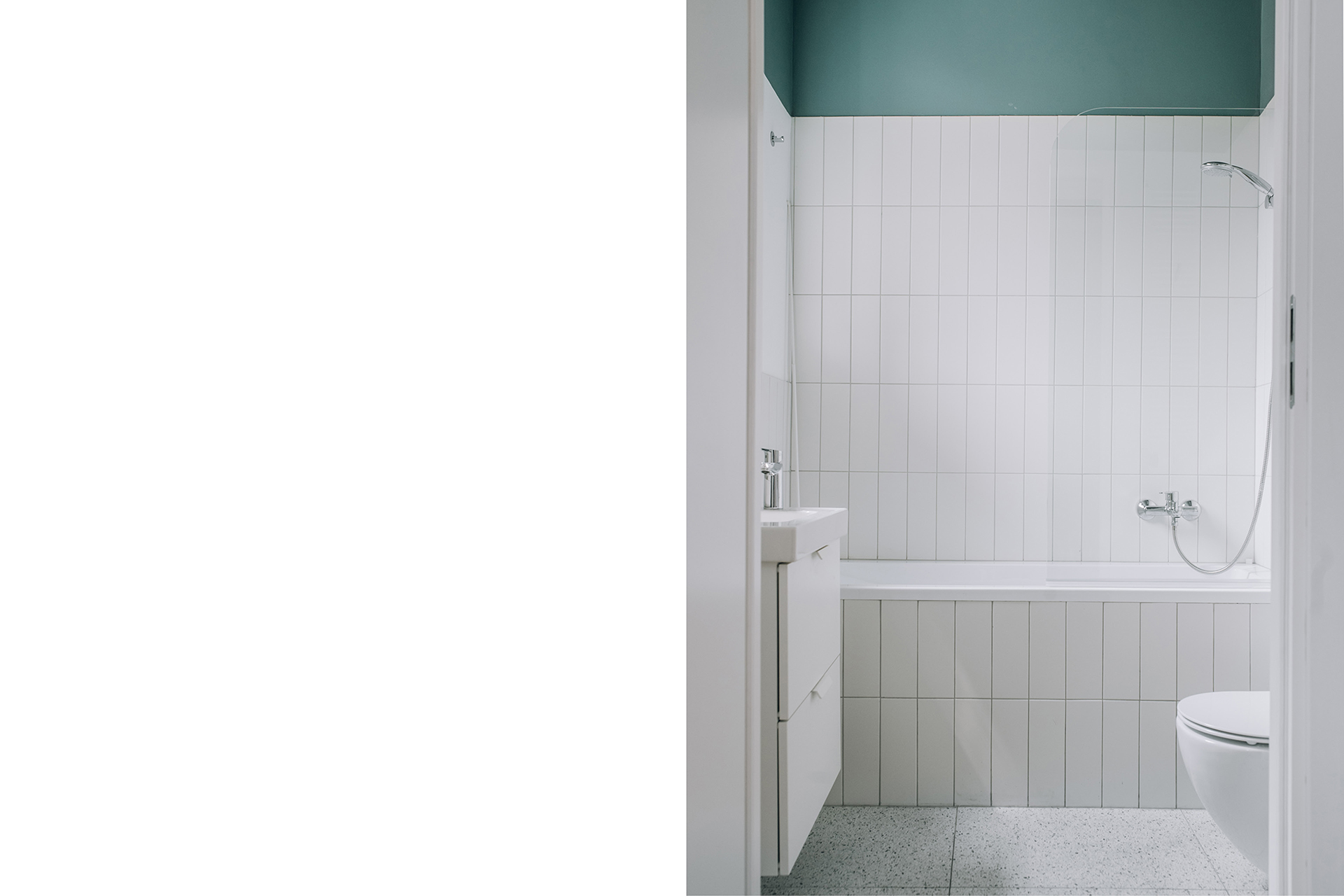 M1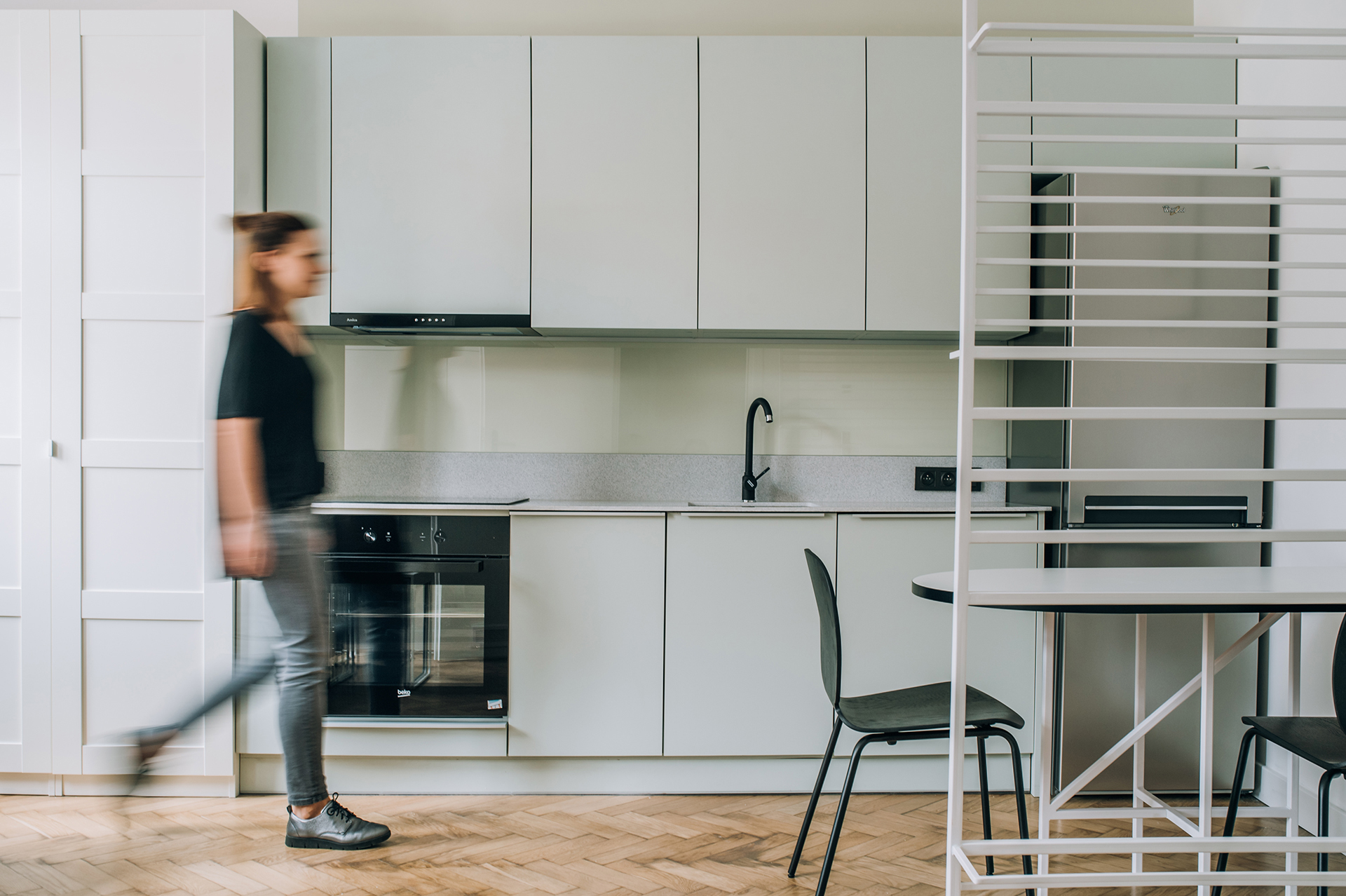 M2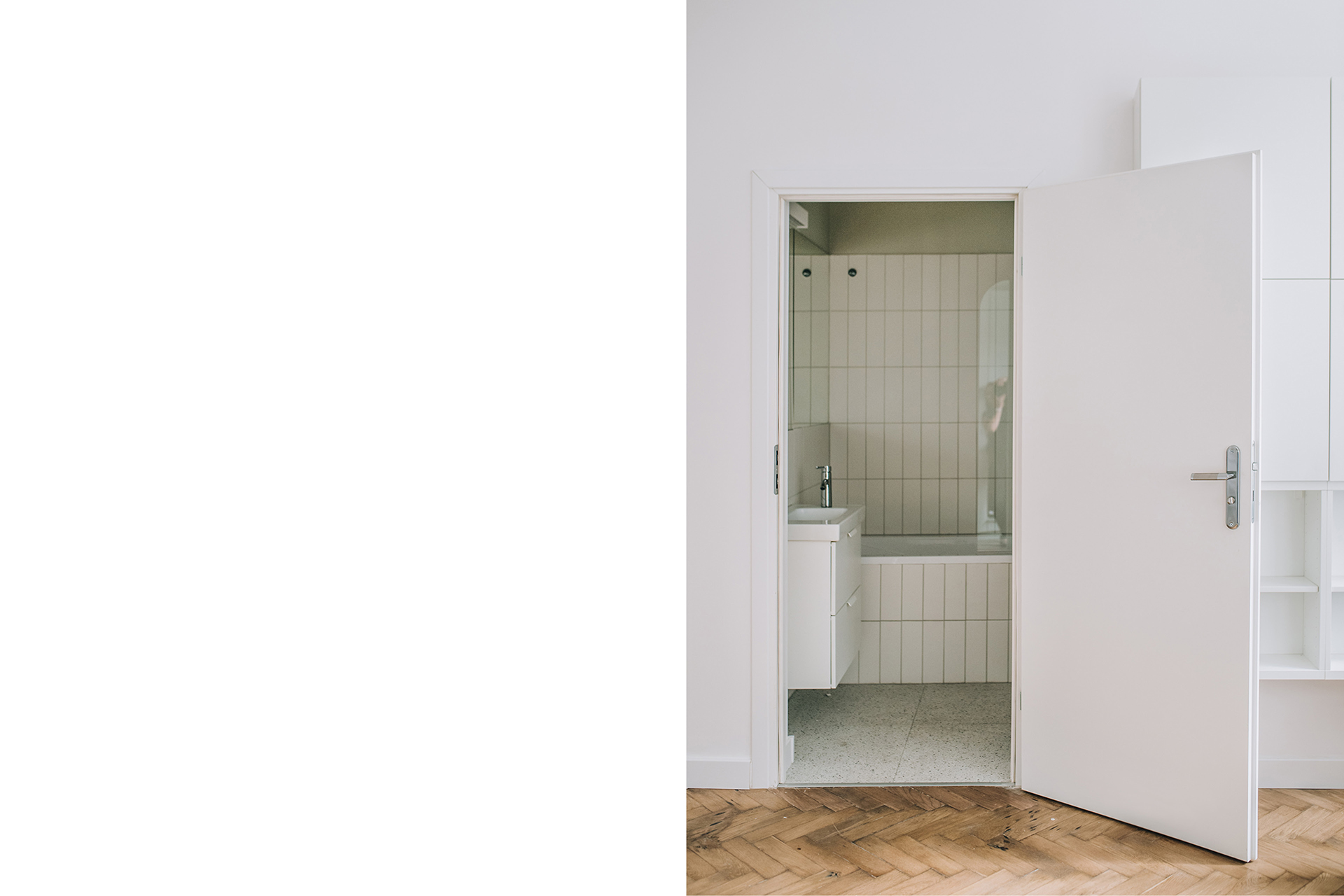 M2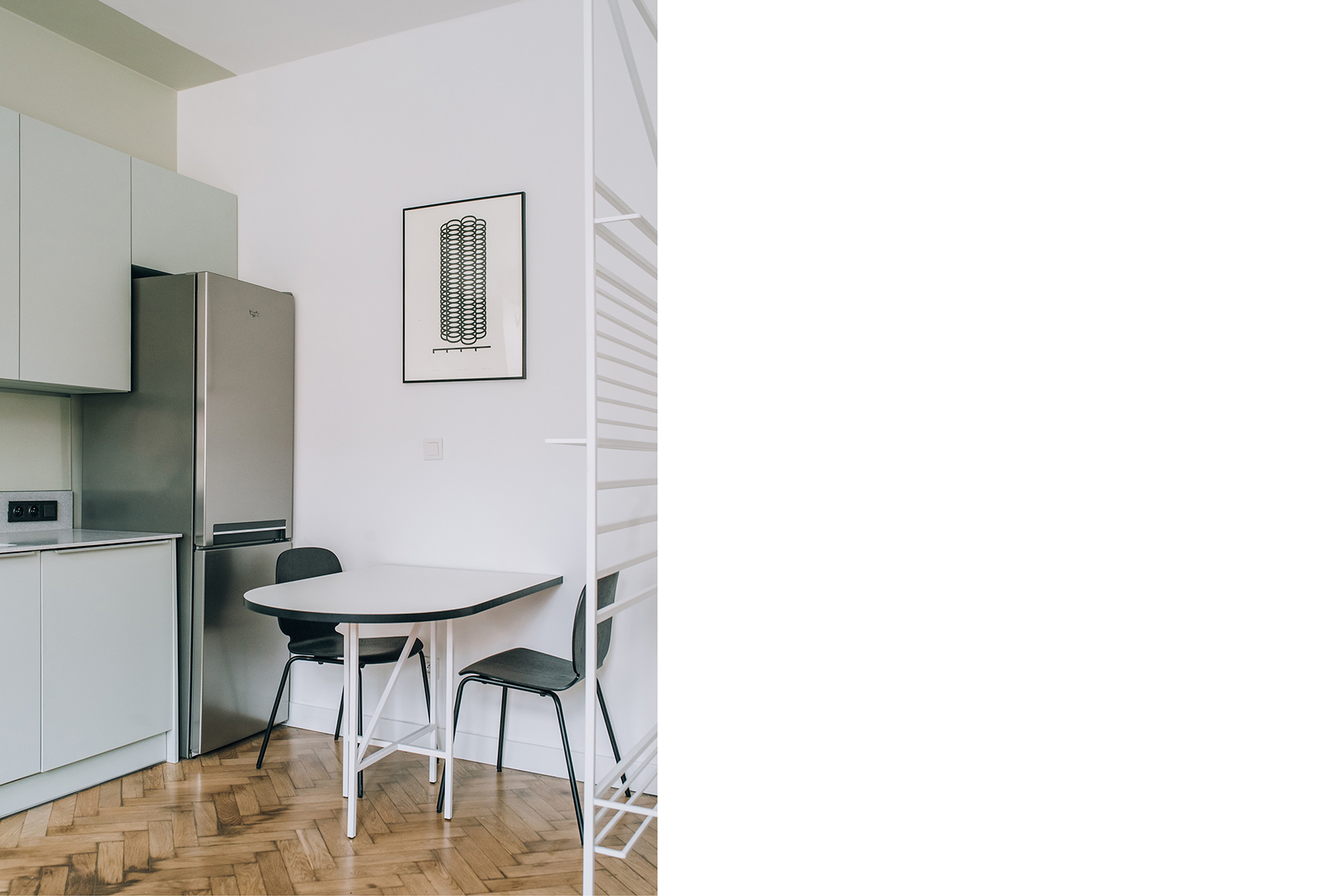 M2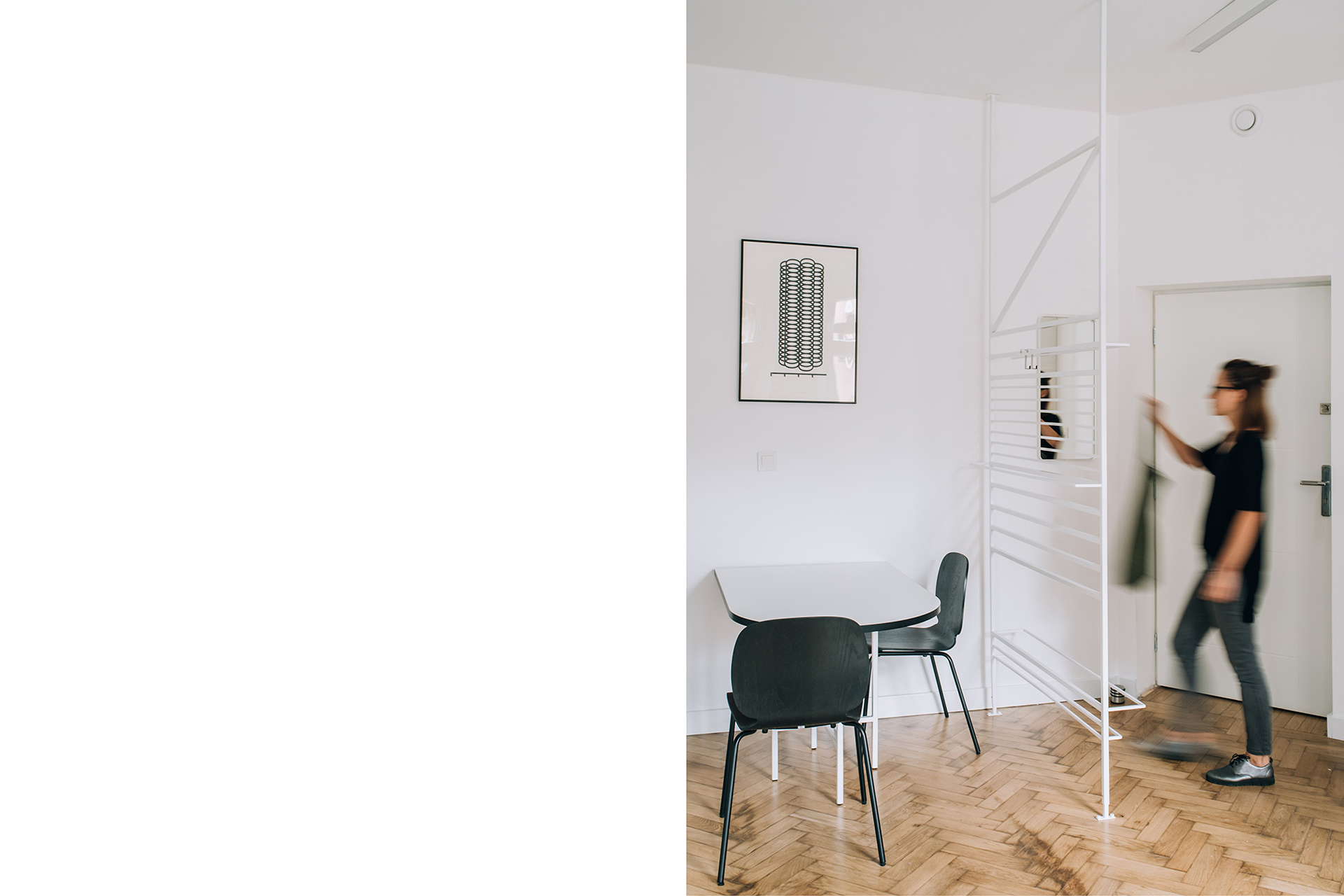 M2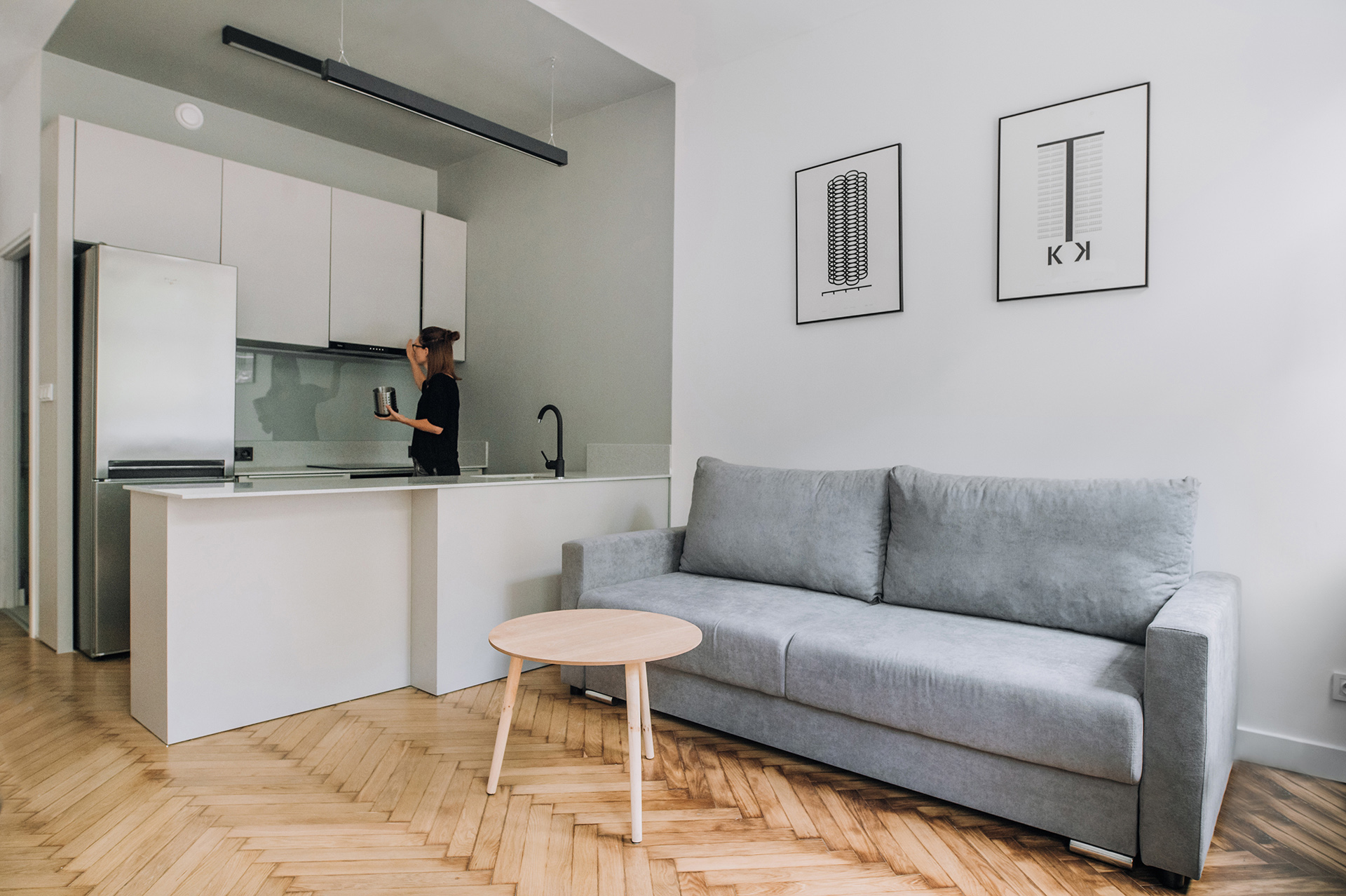 M3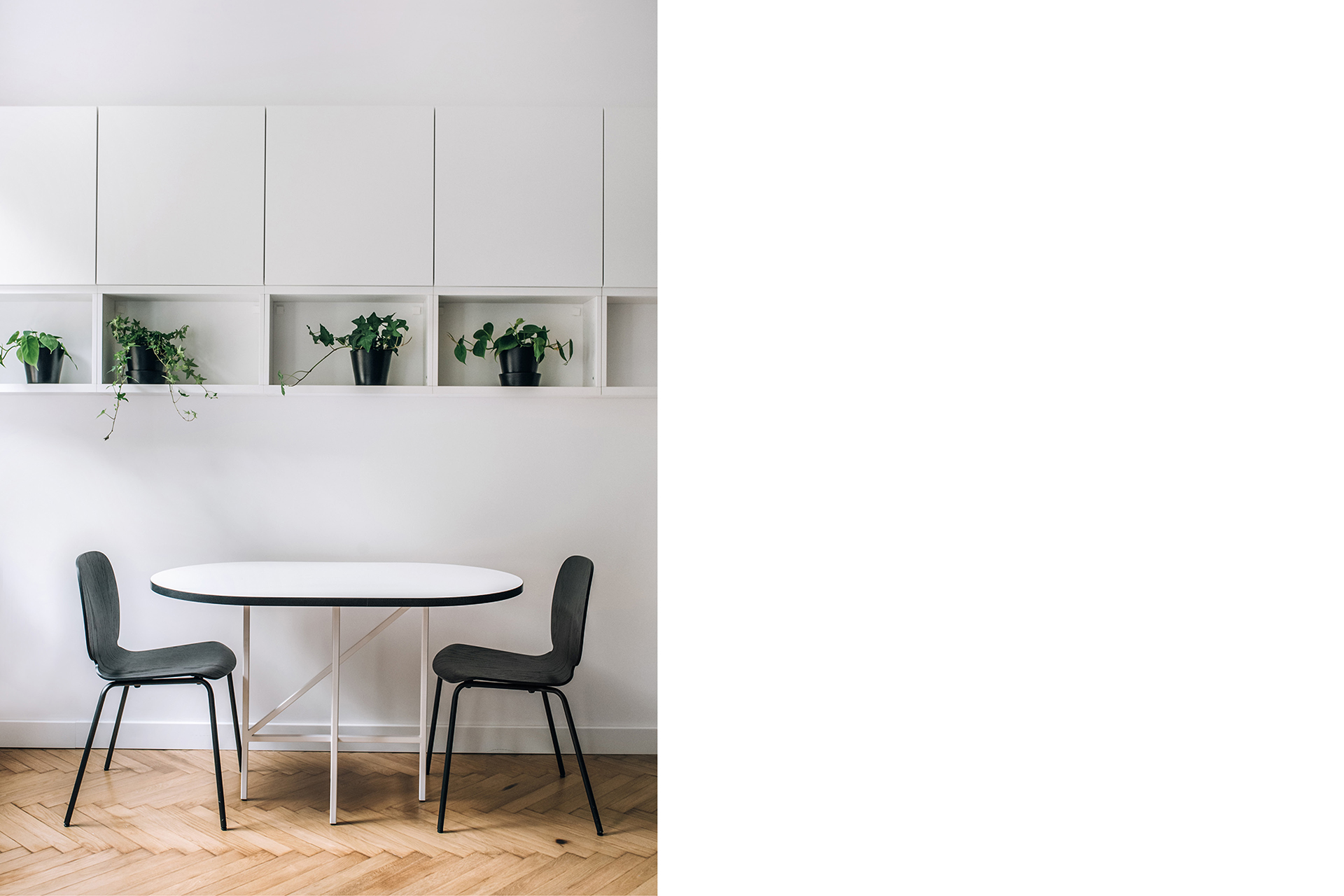 M3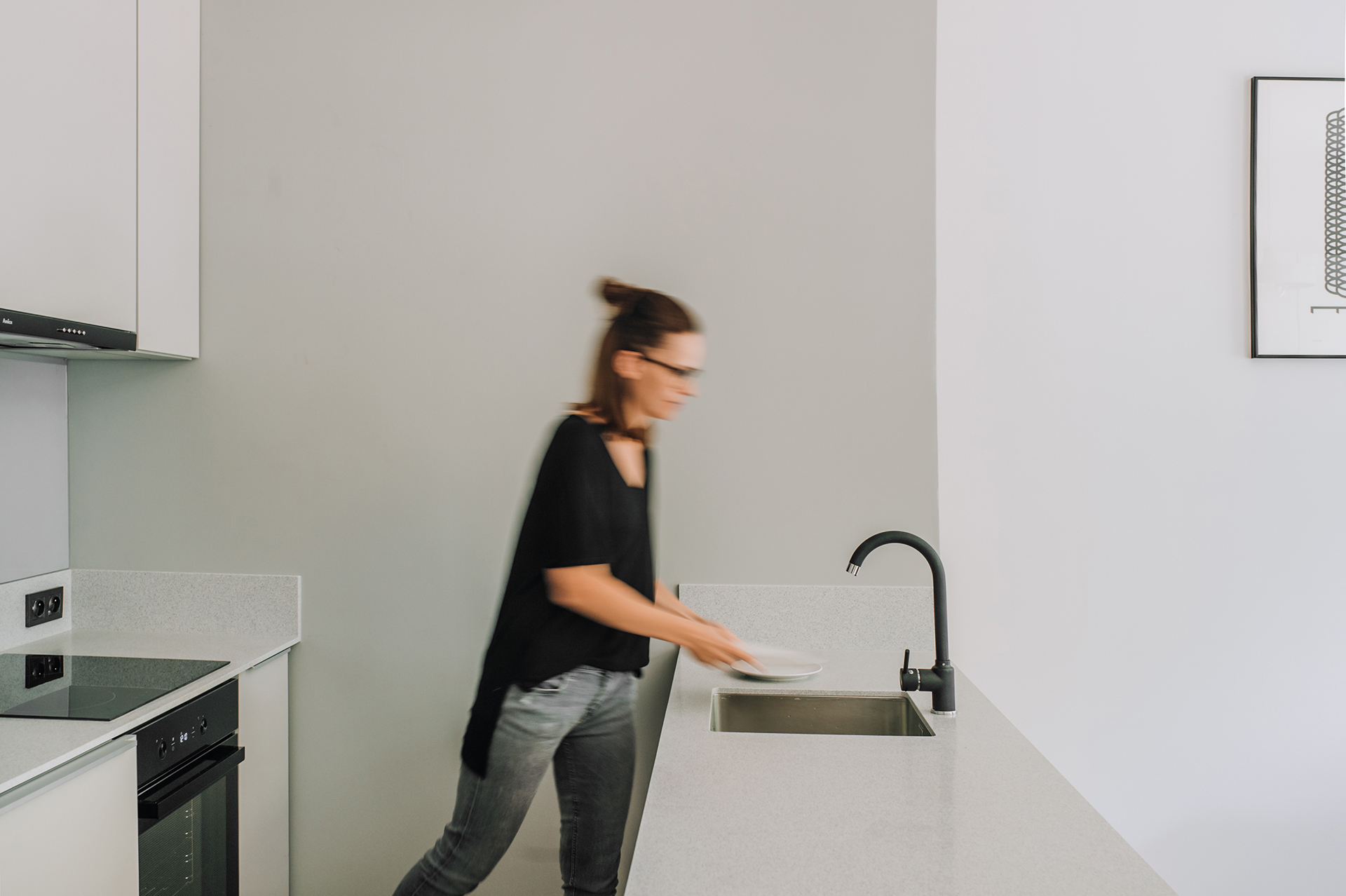 M3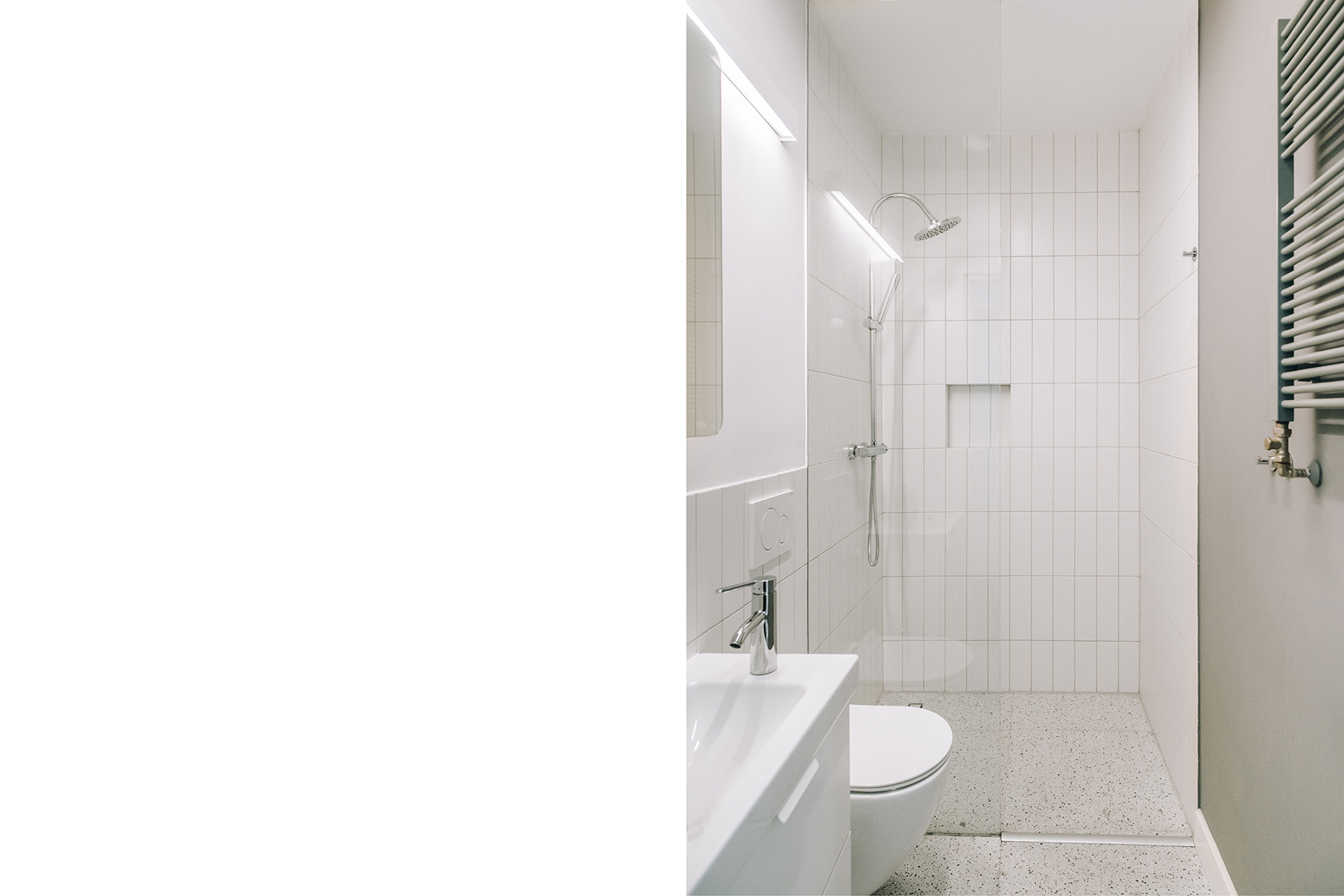 M3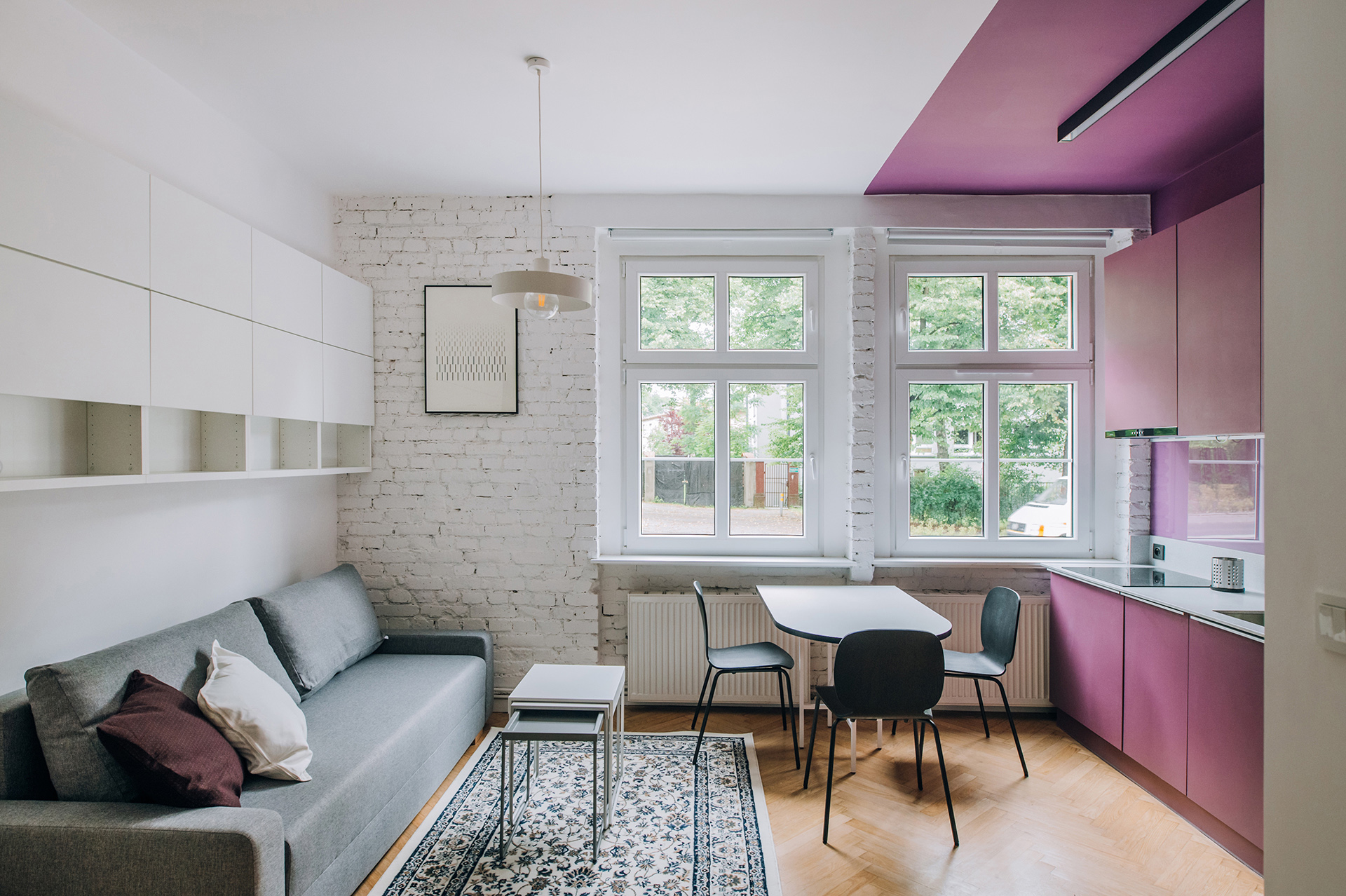 M4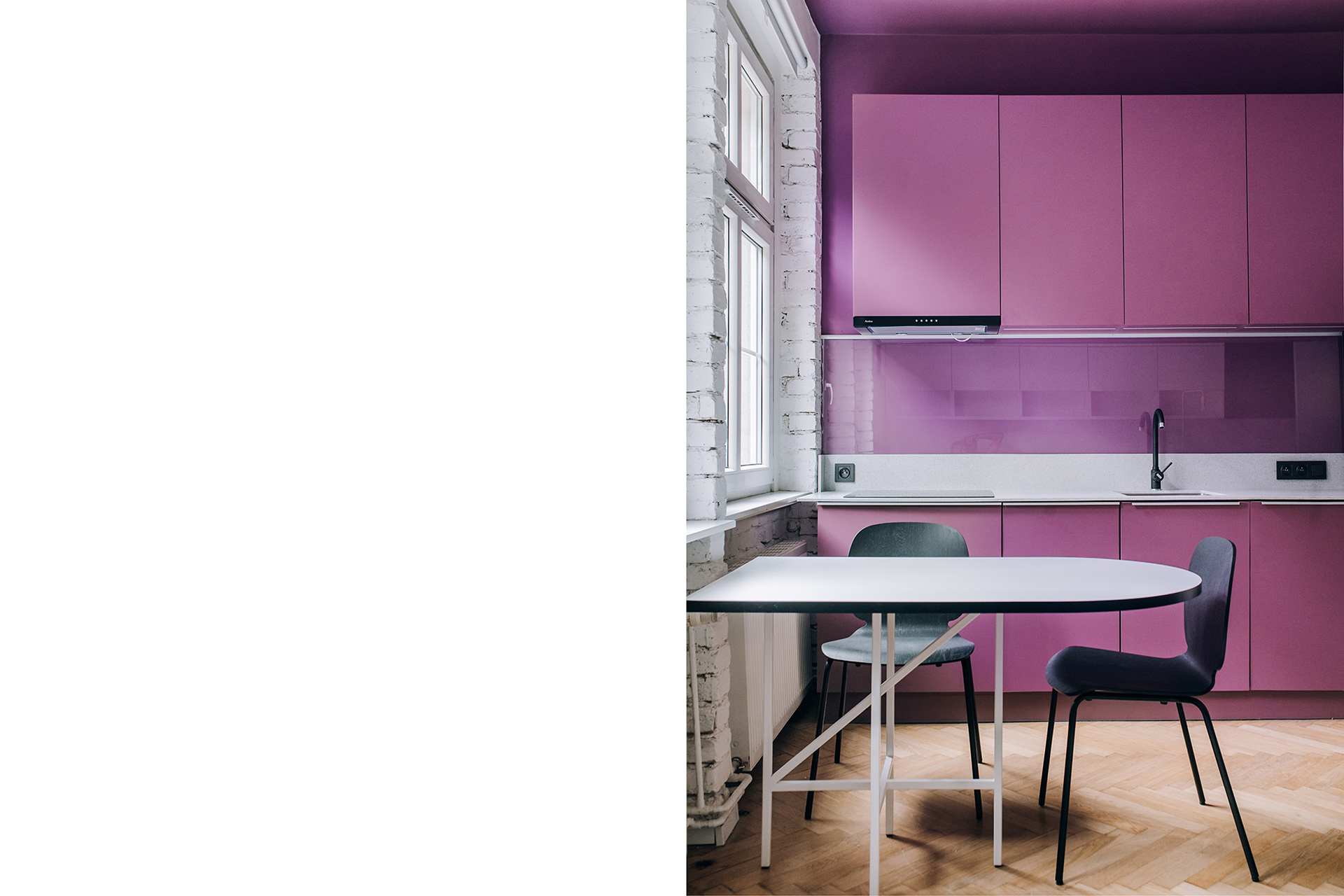 M4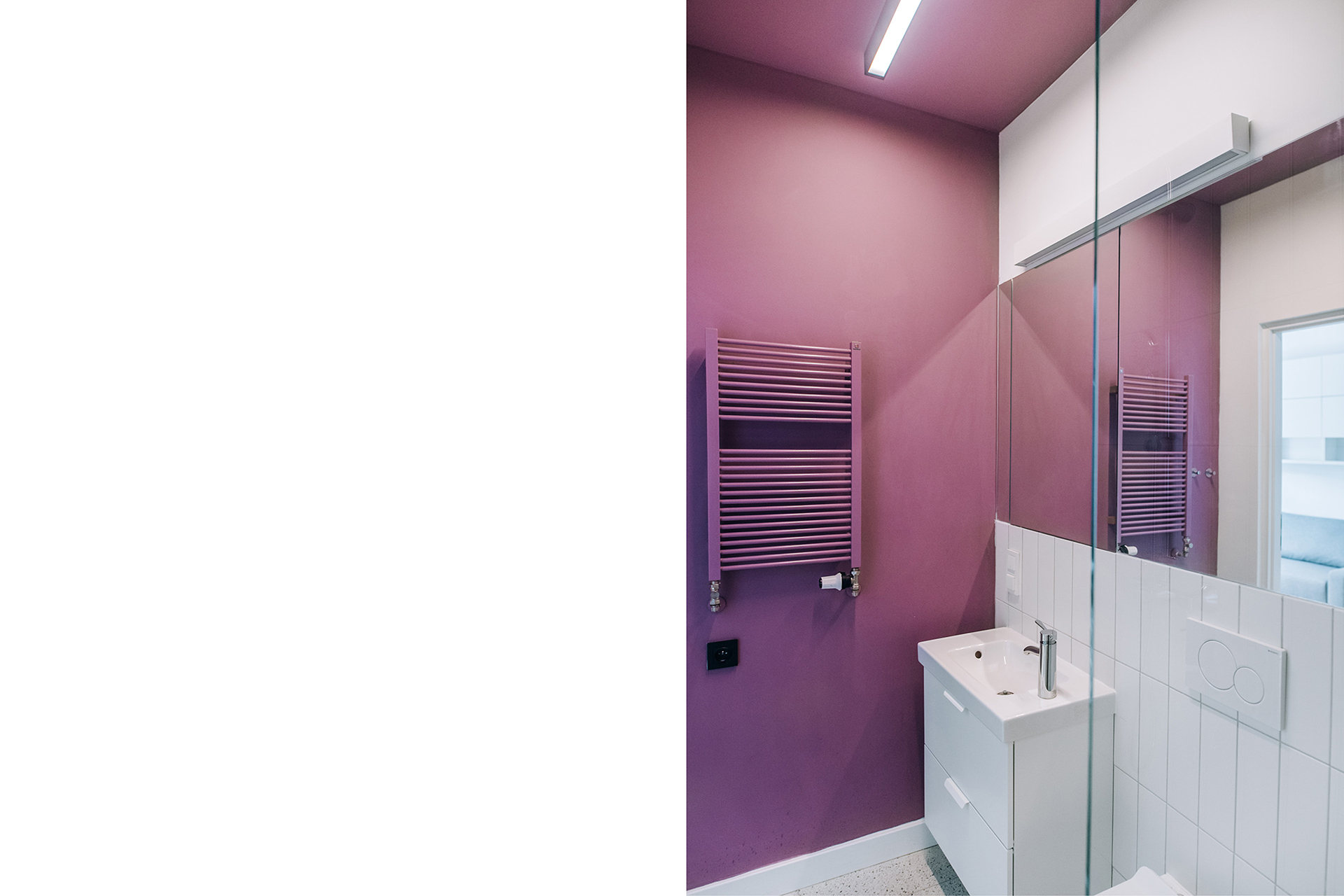 M4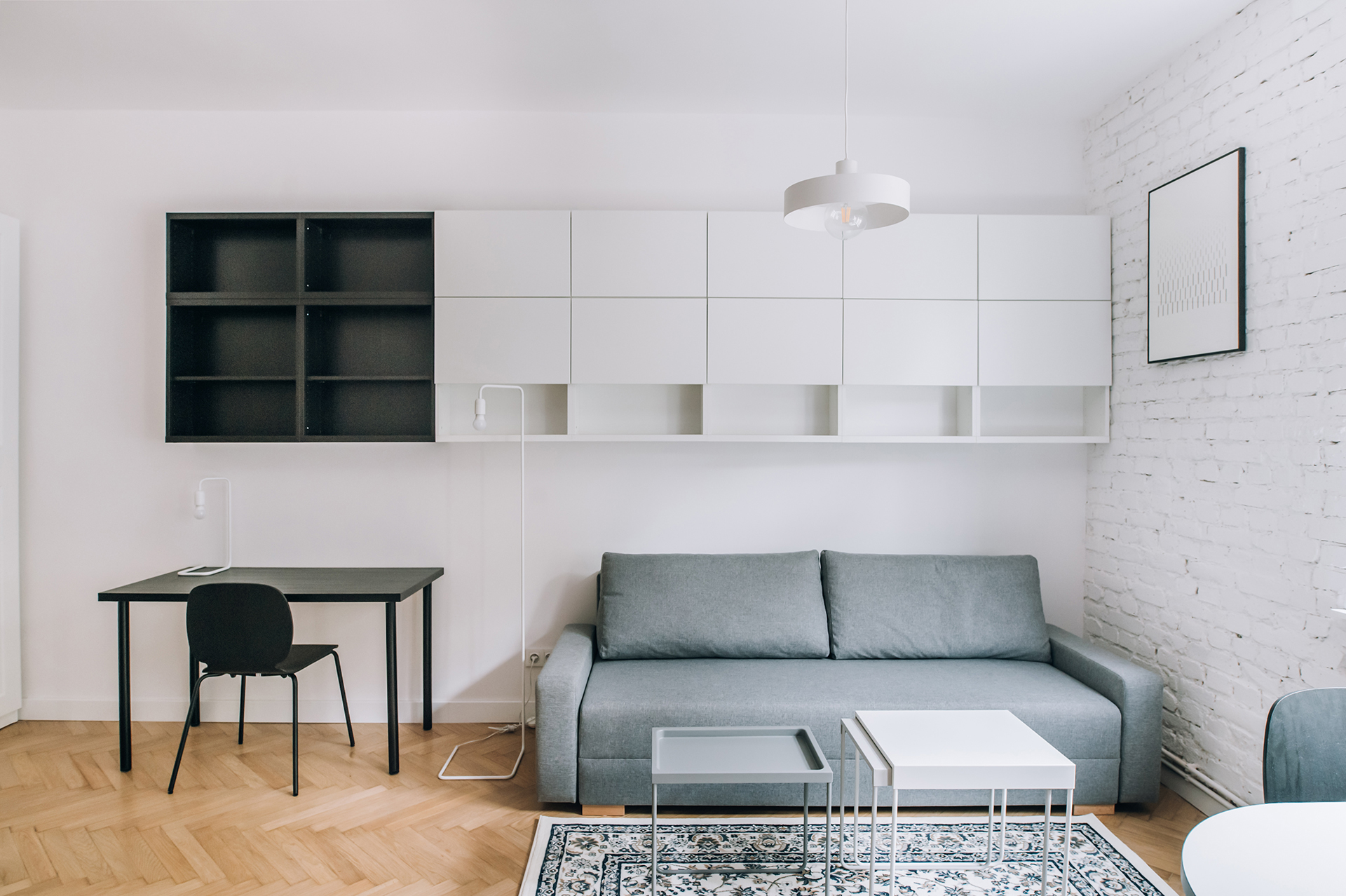 M4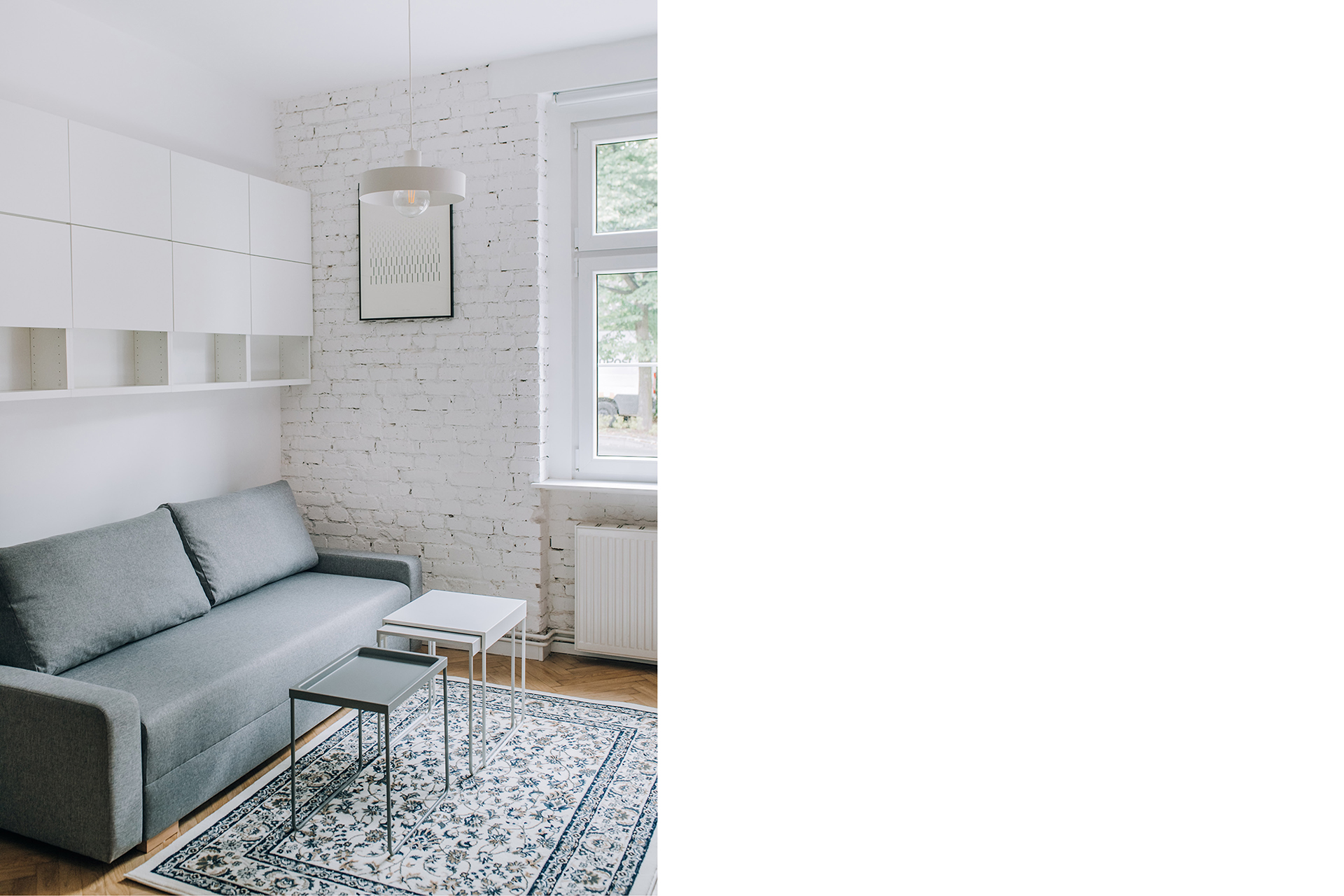 M4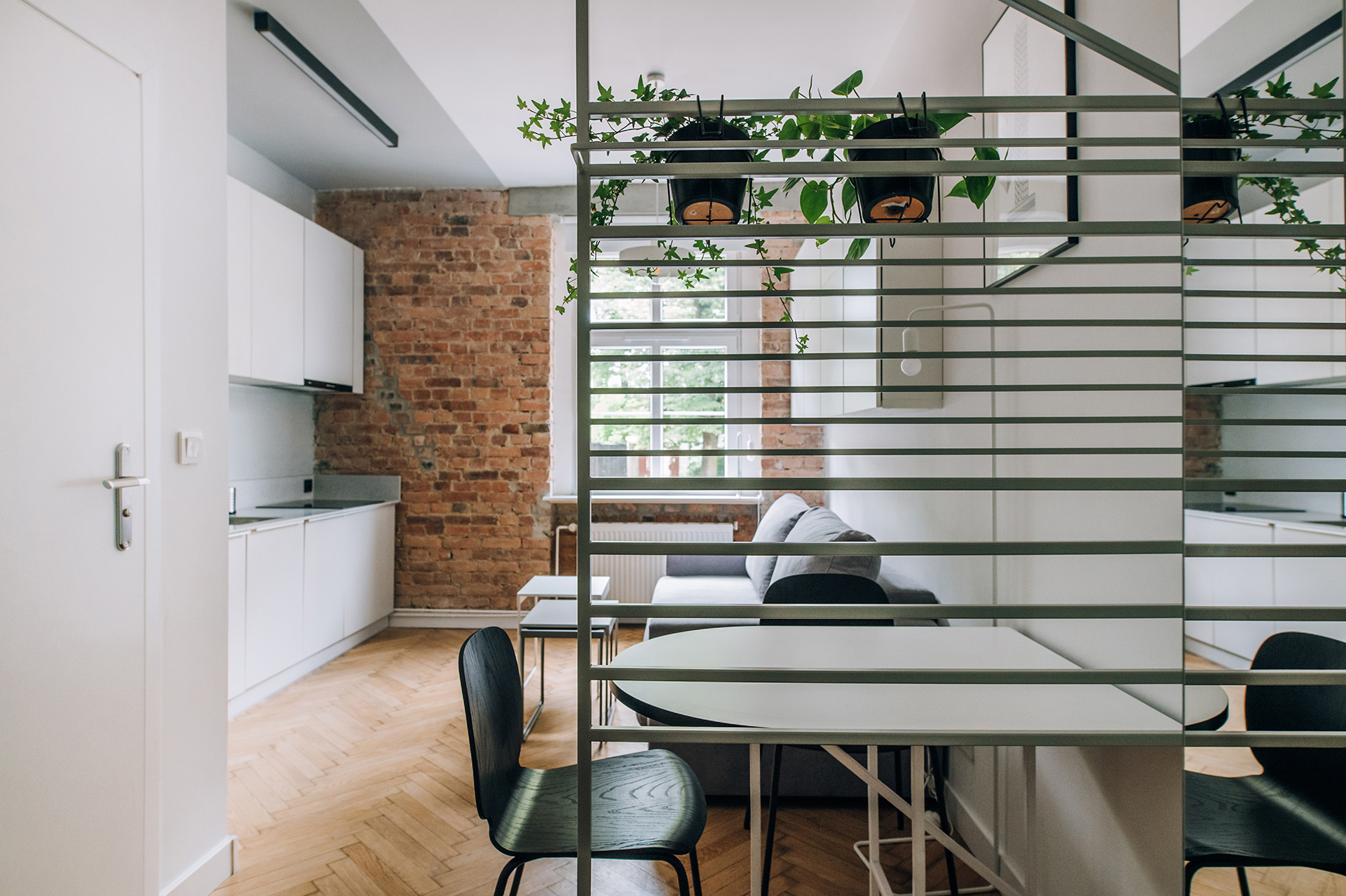 M5
M5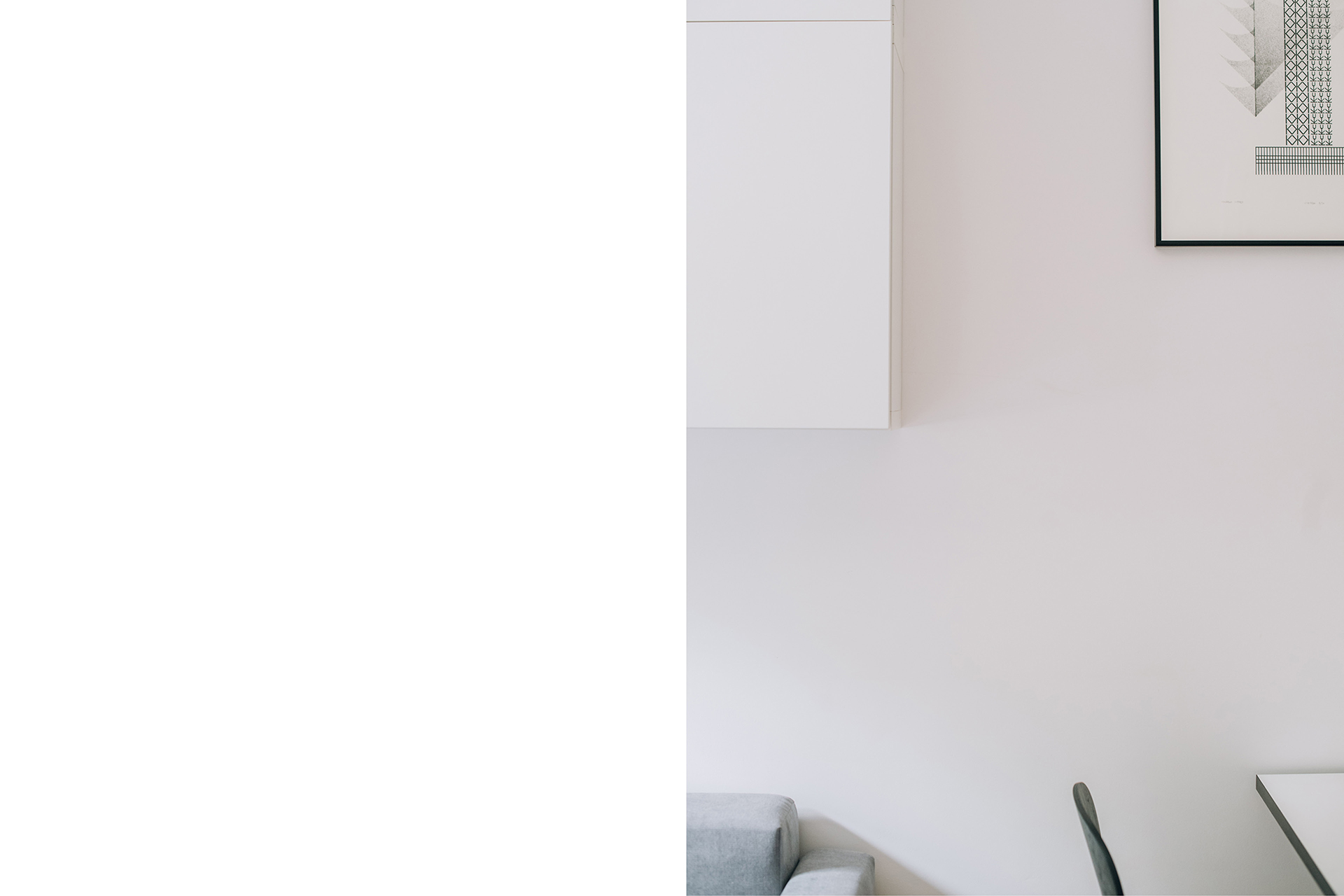 M5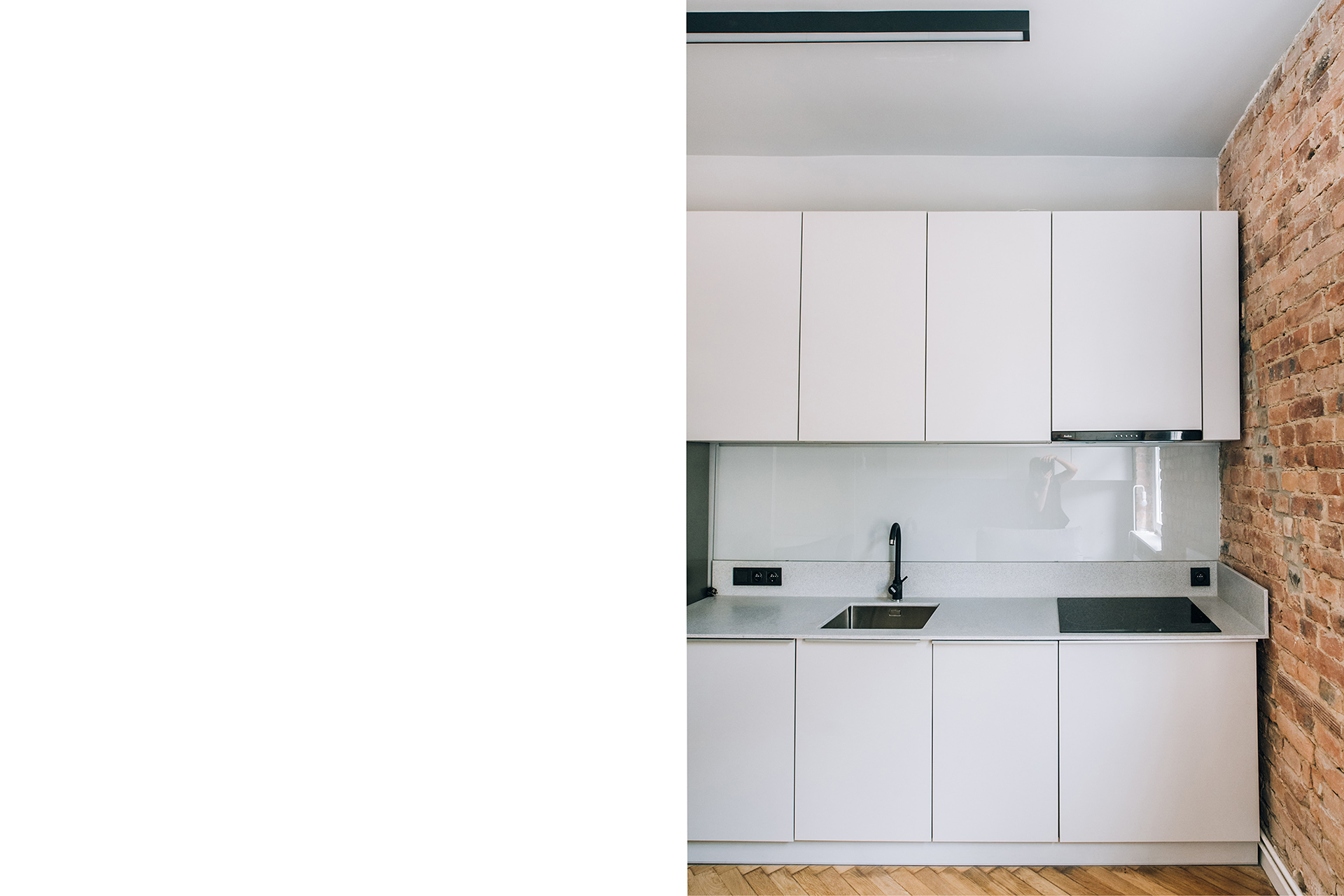 M5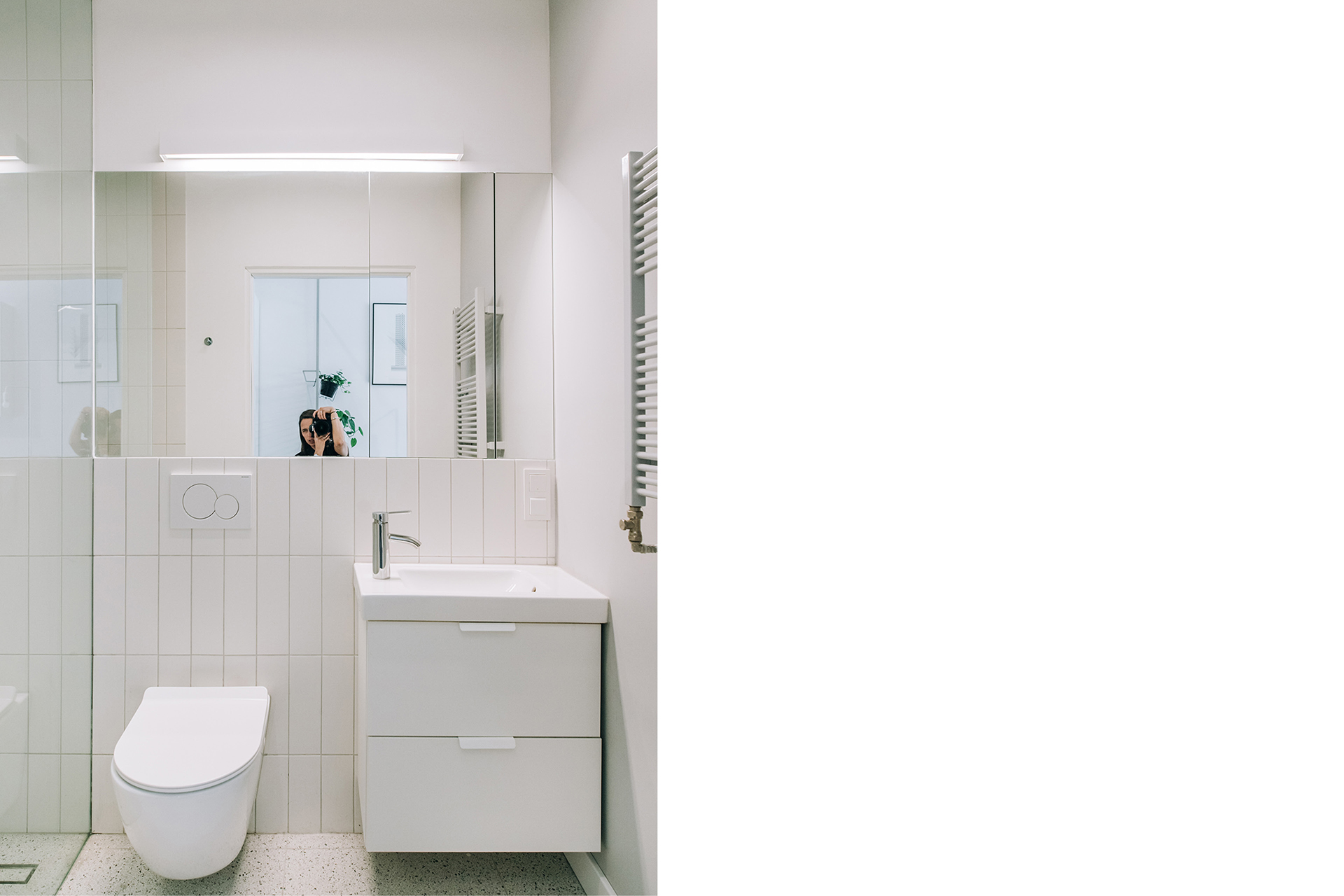 M5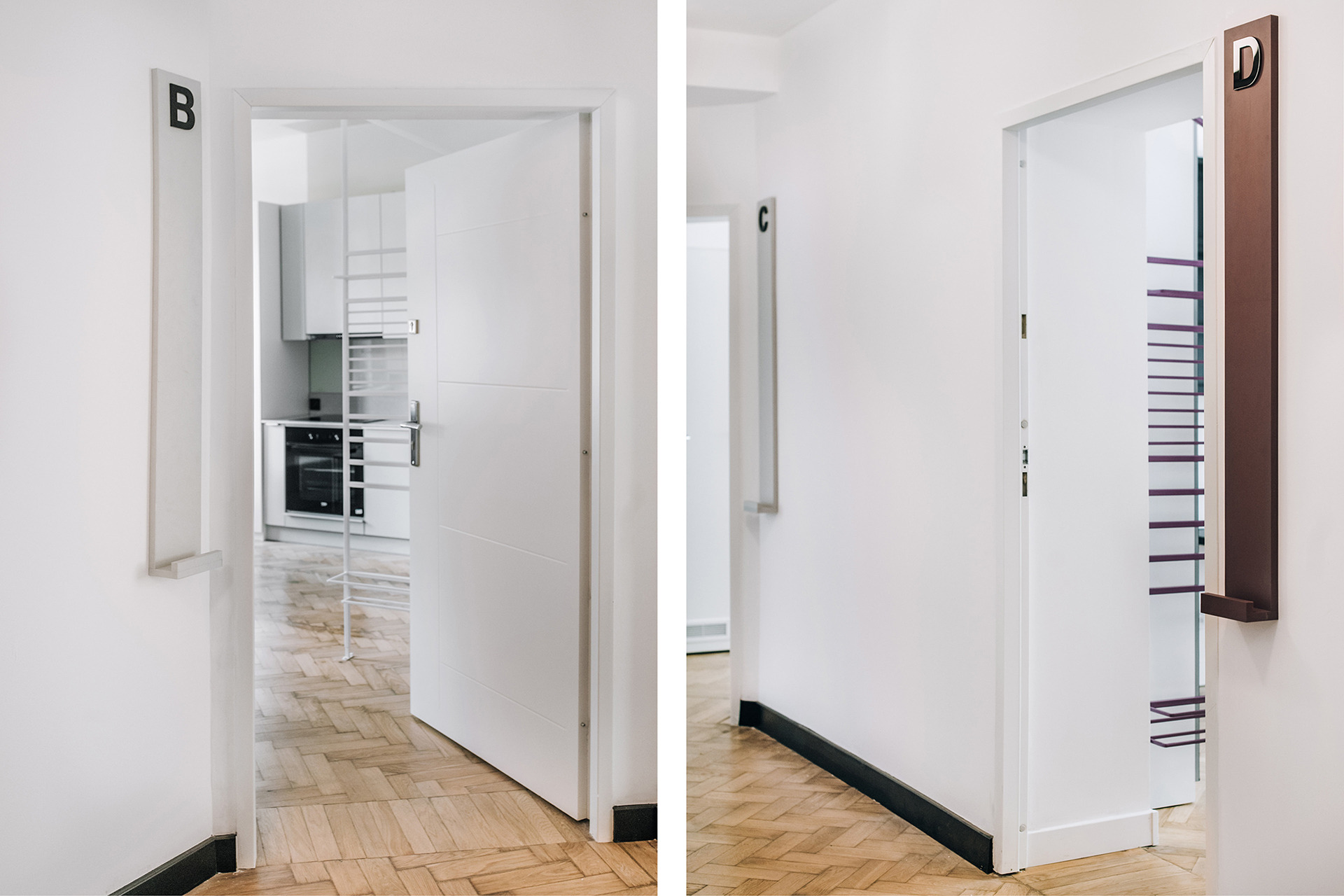 Część wspólna
Credits
Architects
Joanna Kubieniec
Katarzyna Długosz
Location
Katowice, Poland
Steel constructions
Michał Jaroni