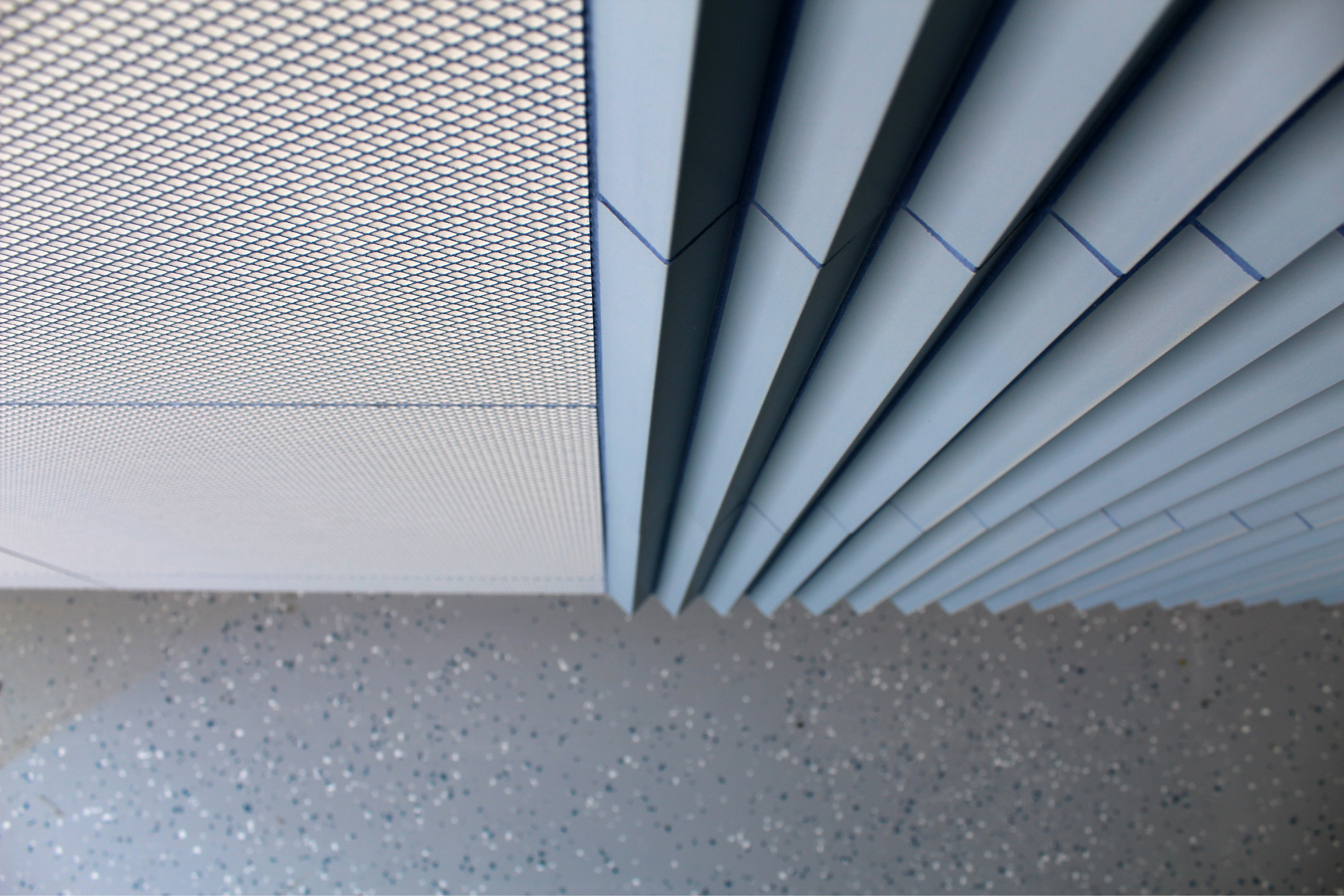 Dental surgery
These multiple dentist's offices are located in the new building designed by Pracownia Projektowa Łukasz Prażuch. The one-storey building consists of an open waiting area with reception, two dental offices, an RTG lab and social and technical facilities.

The aim of the project is to ensure proper functionality in a facility that is subjected to appropriate technical and sanitary requirements. It is equally important to choose the right palette of colors and types of finishing materials that will emphasize the character of the place and ensure a sense of cleanliness and comfort for all users.

The main palette consists of three colors: navy blue, gray and white. The way they are used and in what quantity will help to zone out public areas and spaces for employees only. In the entrance zone (waiting room and reception), navy blue is scarcely used, only to emphasise the reception desk. However, it becomes the dominant color of the offices' space. The floor, the walls and the office doors are navy blue. Inside the offices this color appears again in combination with others. Such application of navy blue aims to unify the whole space and facilitate communication within the building. The spaces using navy blue are spaces available to patients. The spaces for staff only are designed using white and gray. The smooth texture of the wall panels and the resin floor was contrasted with the finishing of the reception desk, which stands out due to its texture and colors. It becomes a sculptural element of this interior.

Lighting has been also the important part of this project. Lines of light in suspended ceilings illuminate individual zones as well as emphasize the flow of the building. Significant points and working spaces are additionally illuminated with suspended luminaires.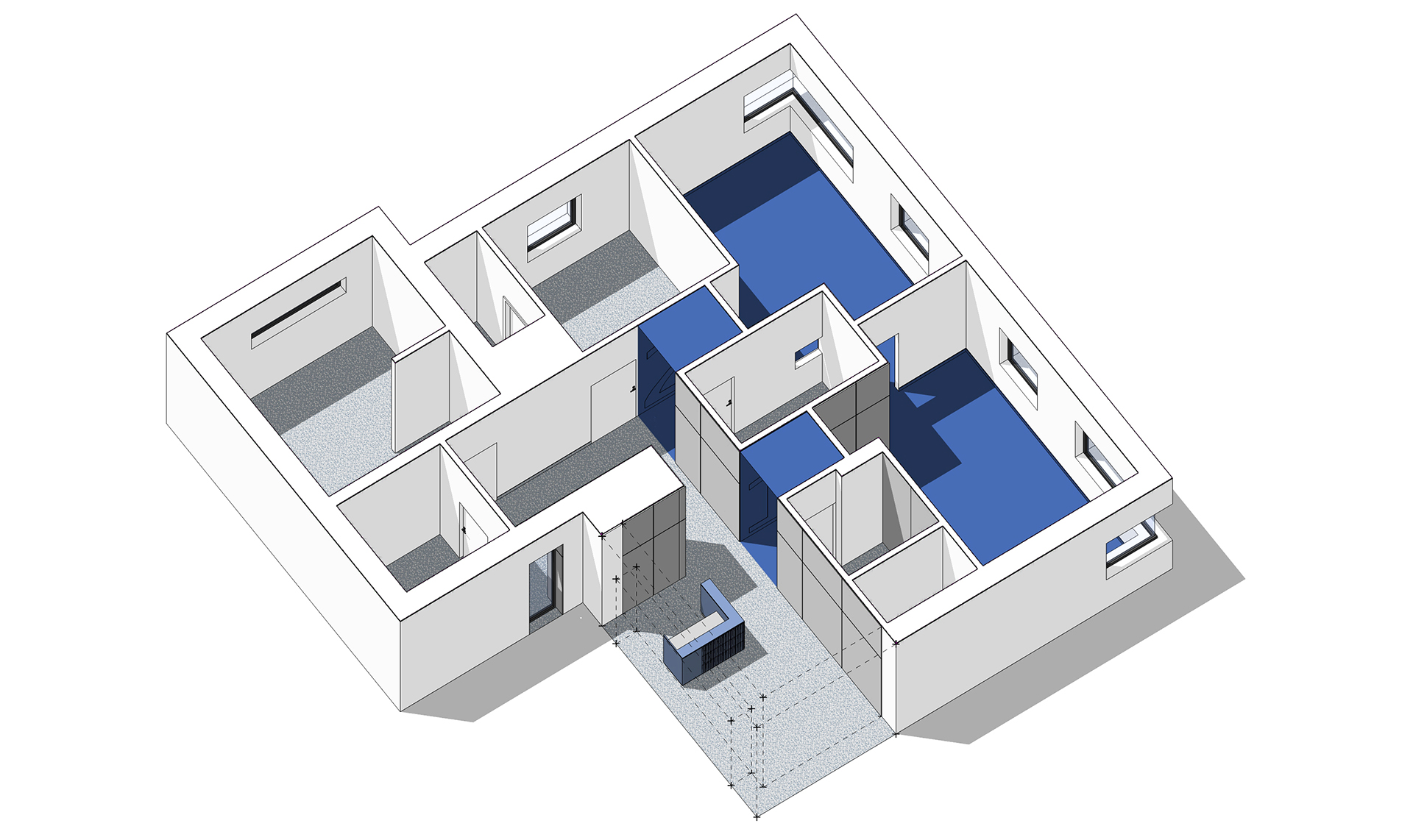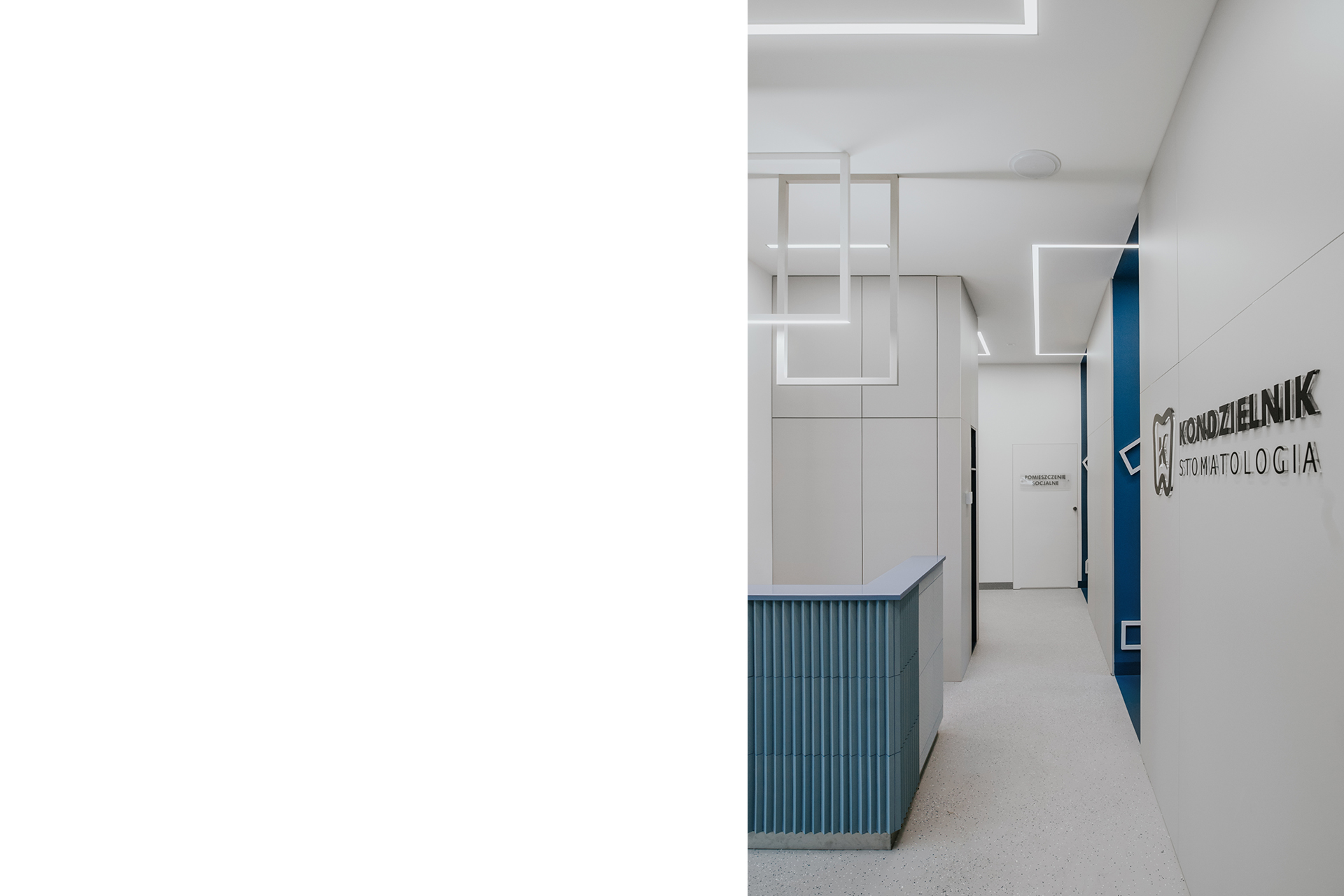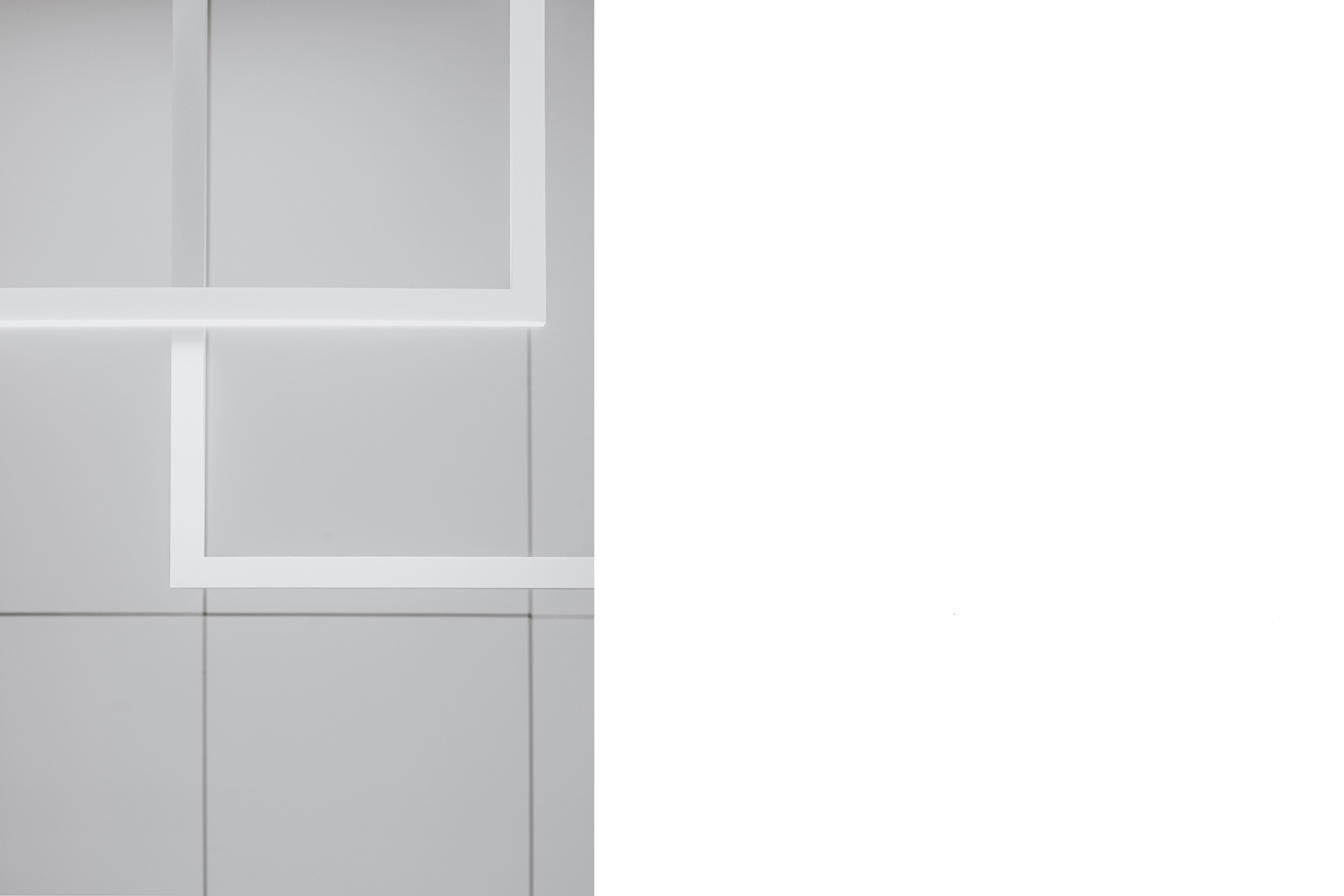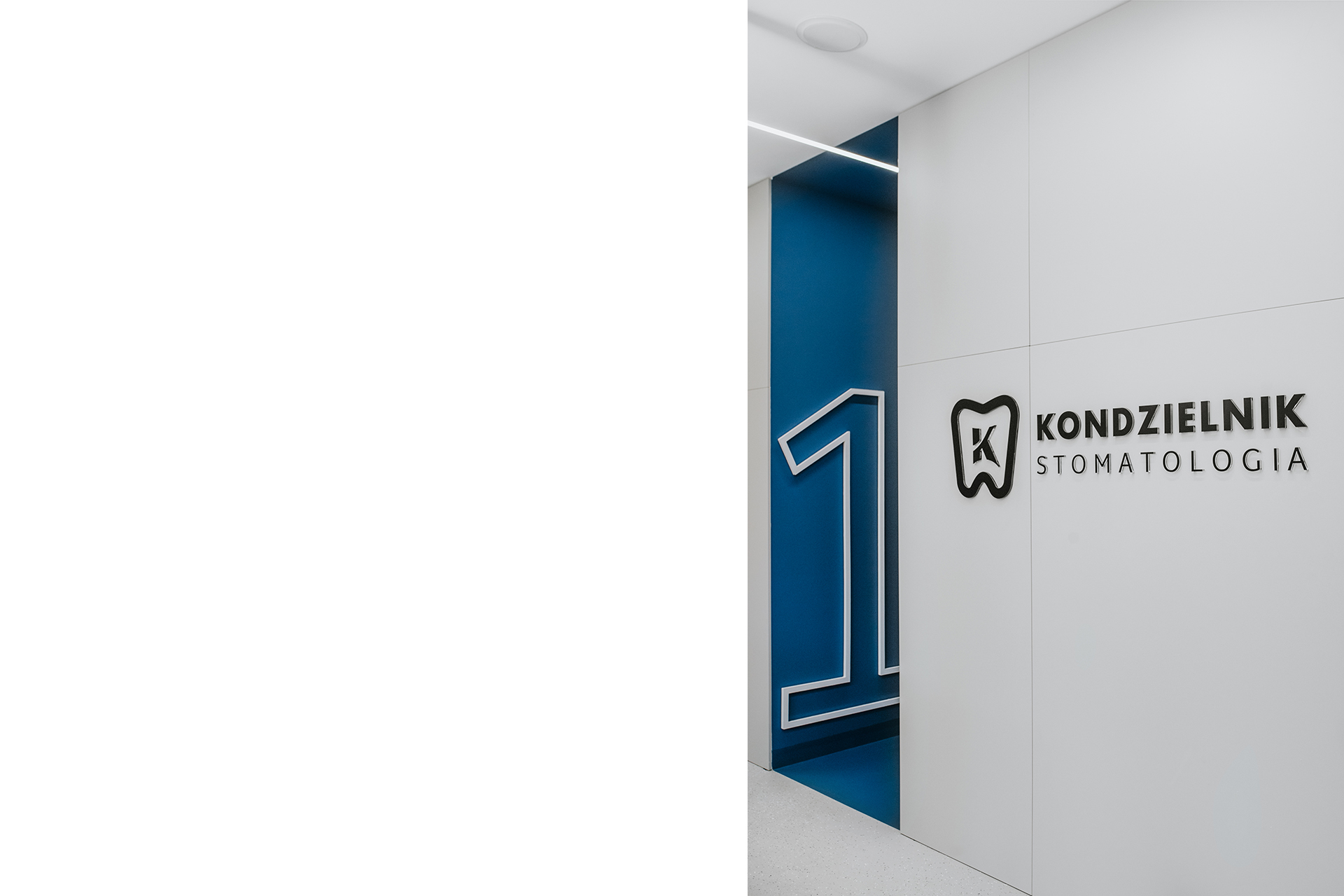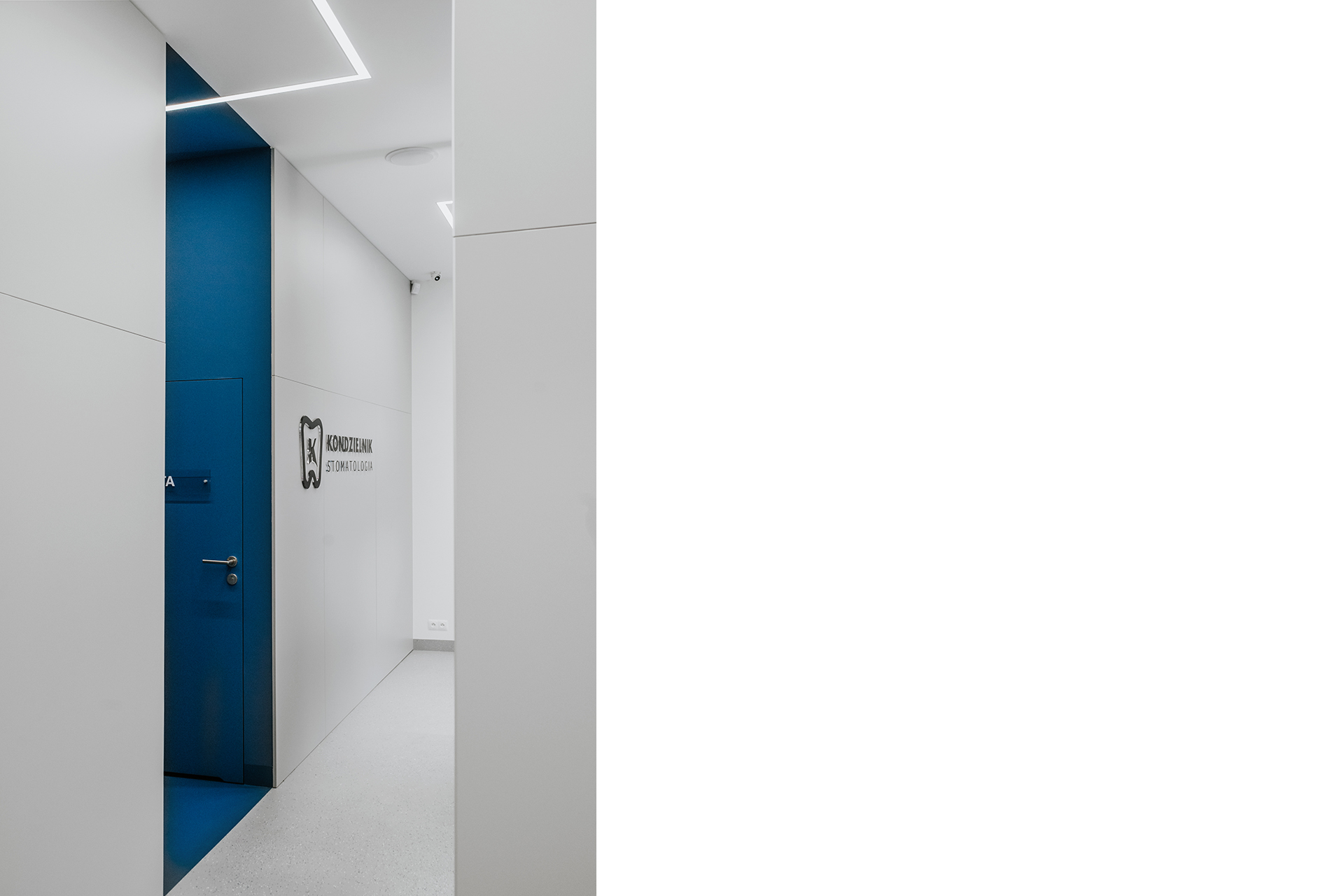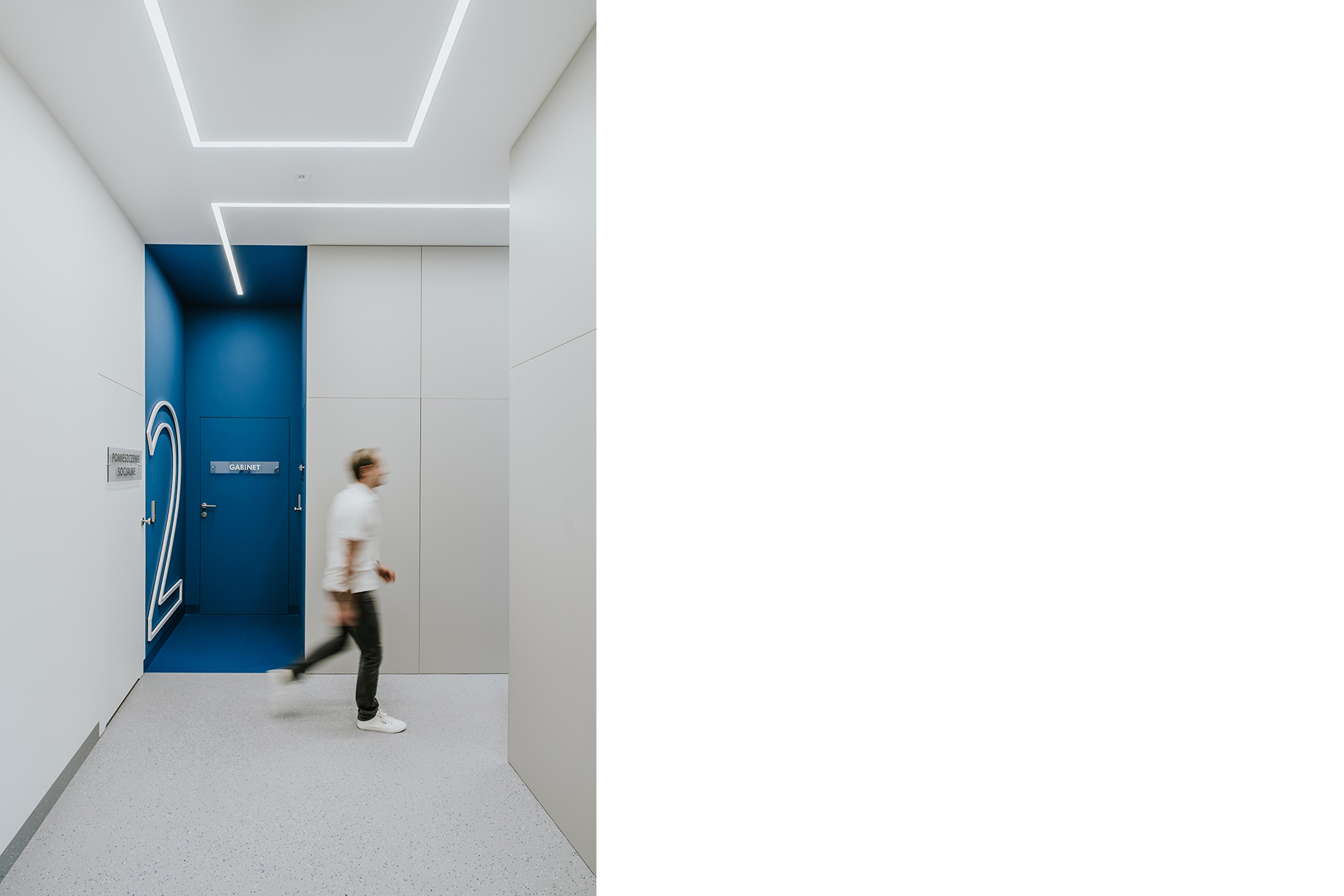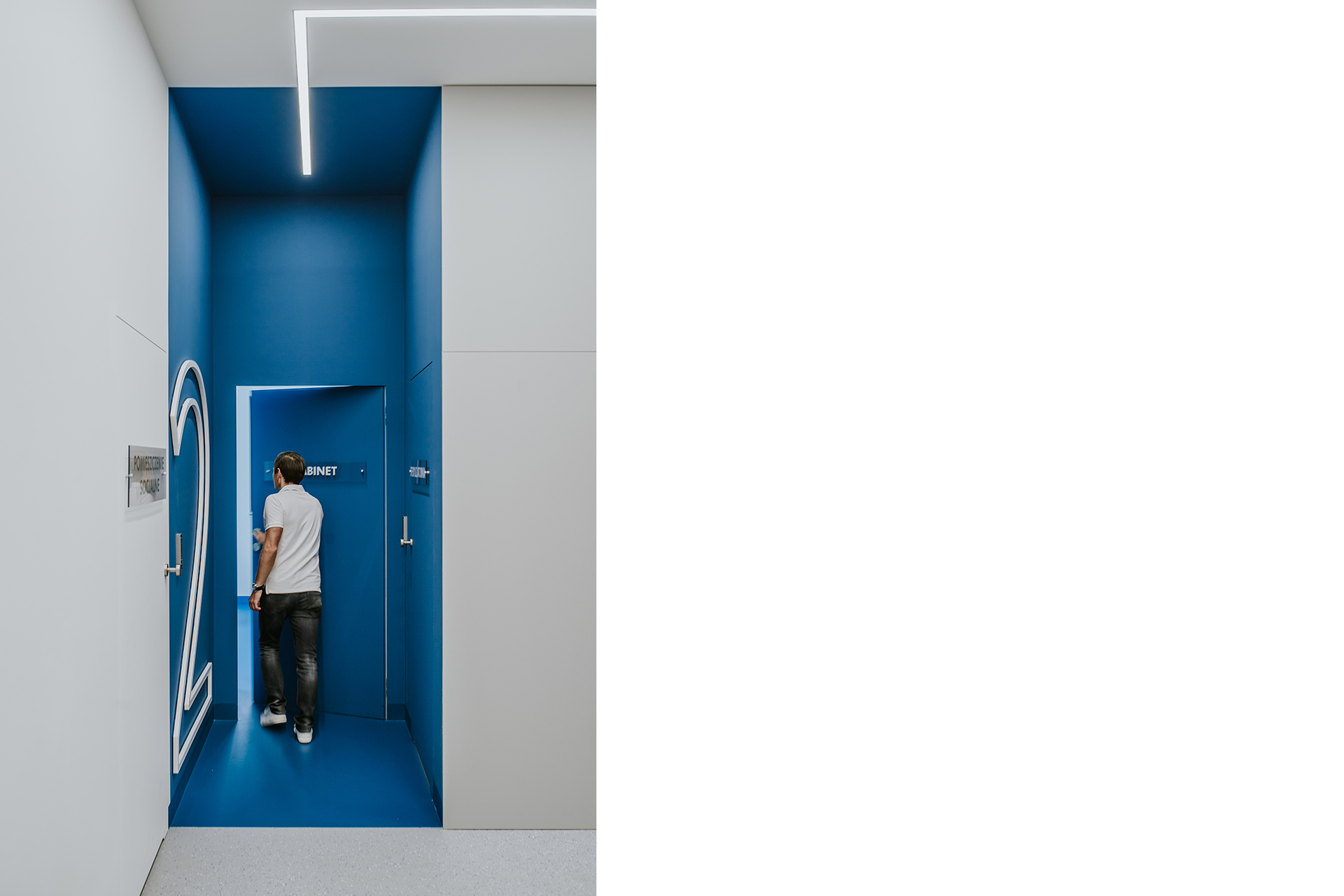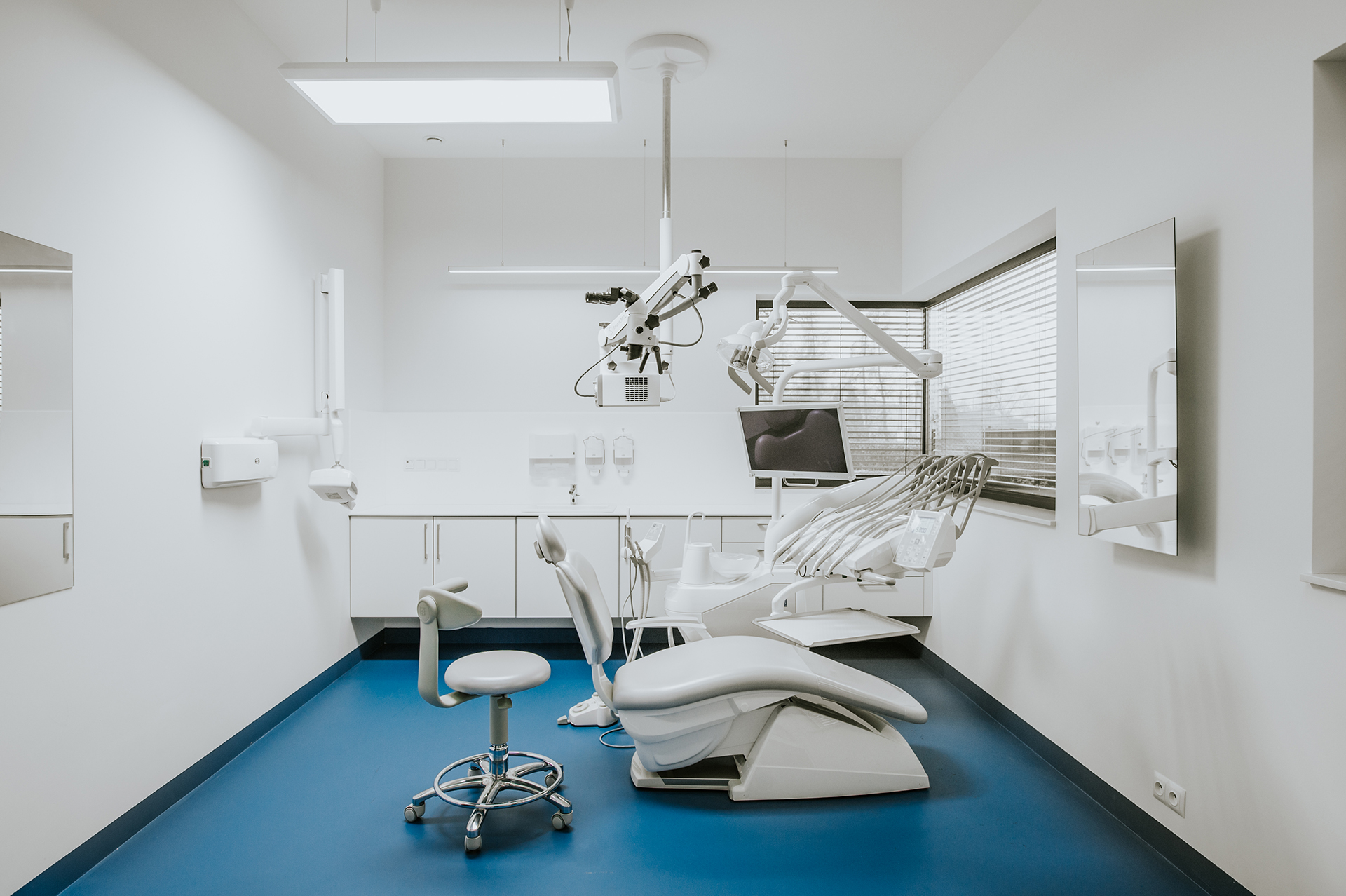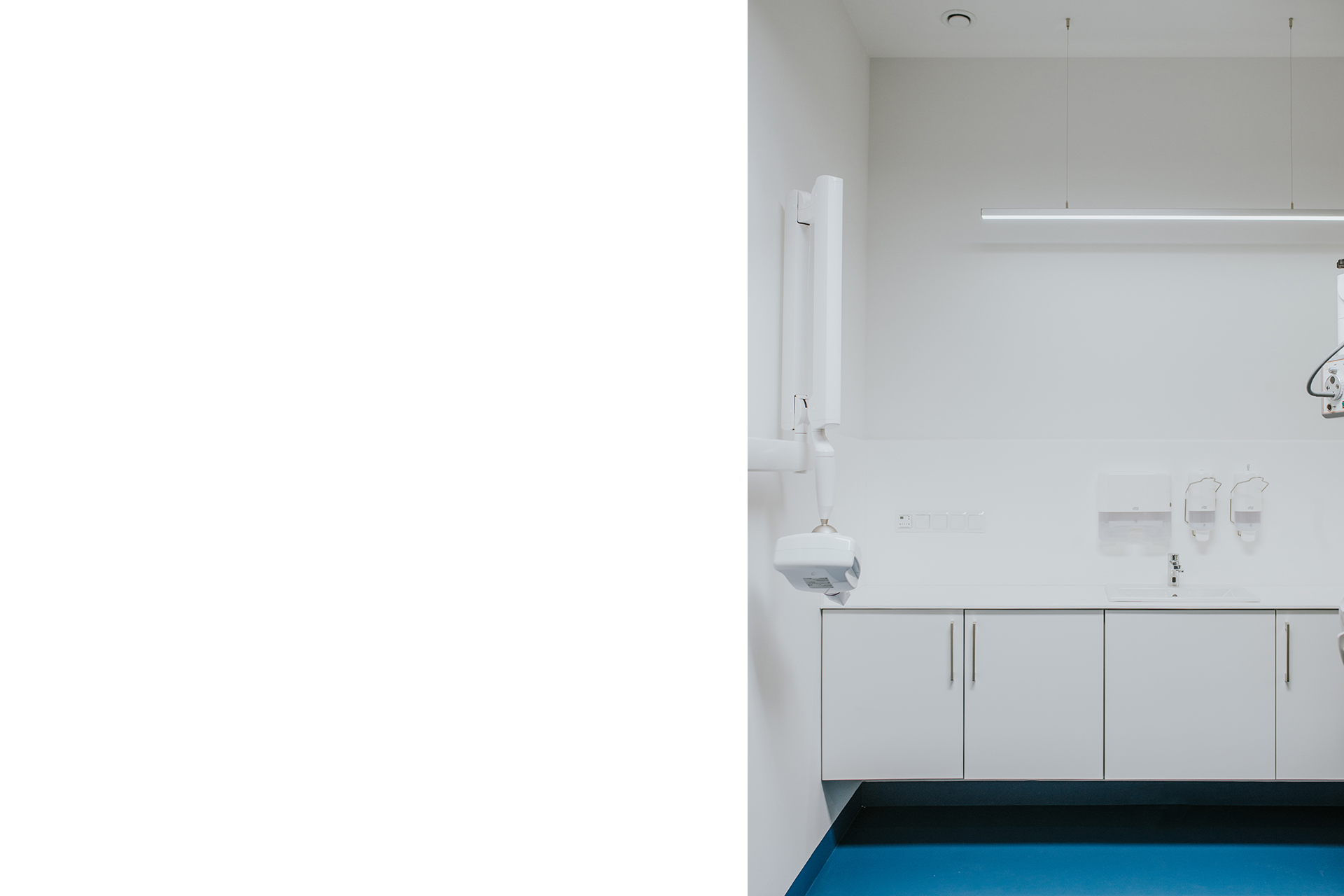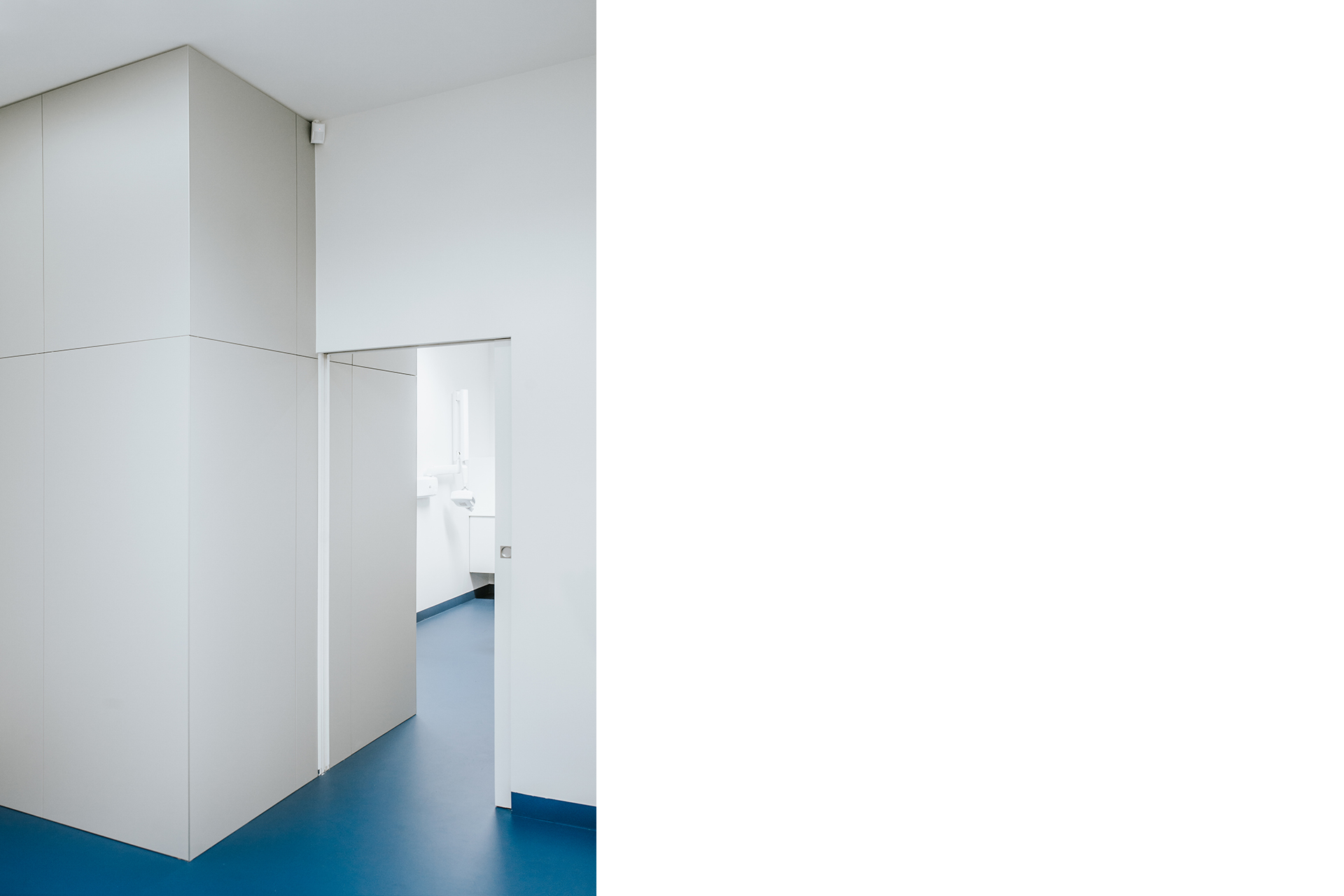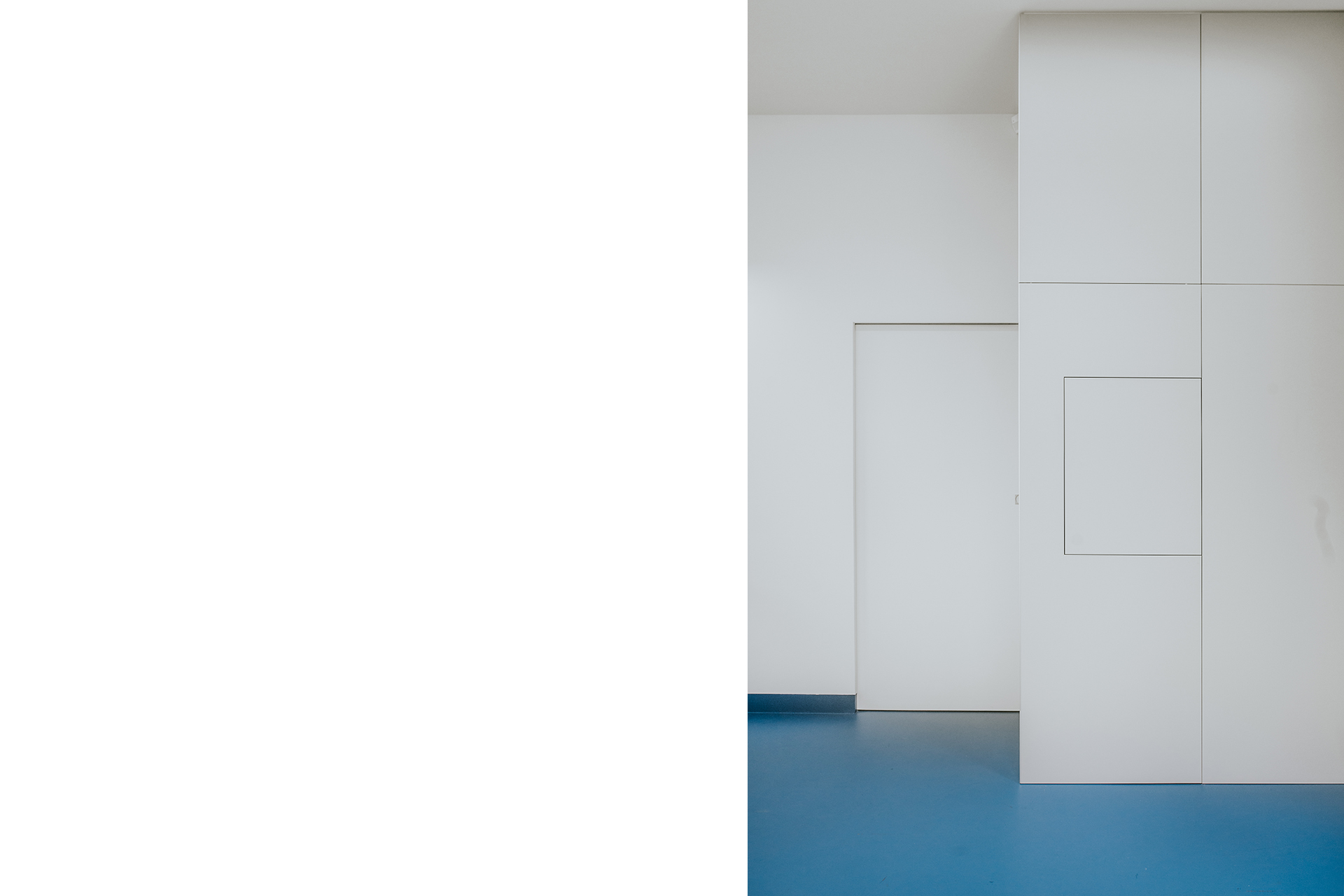 Credits
Architects
Joanna Kubieniec
Katarzyna Długosz
Client
Kondzielnik Stomatologia