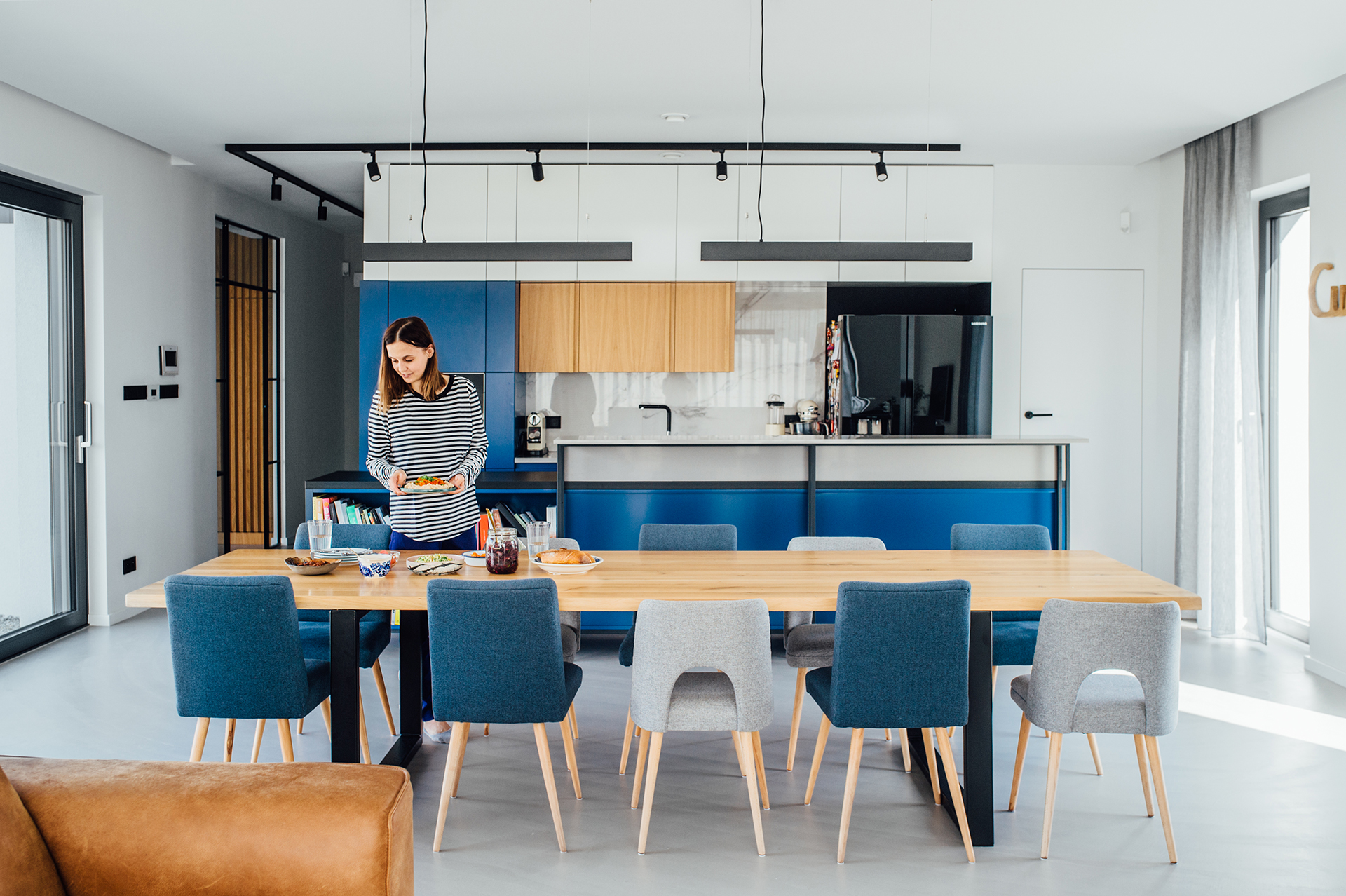 House in Bielsko-Biała
Located in a quiet surrounding, with a beautiful view, a small detached house was designed by Anna Karaś and Michał Krywult from the YATTA architects studio. We were entrusted with designing its interiors. In this house navy blue is dominating the interior, against the background of concrete floor. Kitchen and living room are the most important rooms in the house.

Navy blue appears already in the vestibule of this house, and then it is consistently continued in subsequent rooms on the ground floor. It dominates in certain zones, for example the kitchen or the staircase, whereas in others it is appears in moderation. In order to achieve greater coherence and emphasize certain exterior features of the building, vertical elements has been introduced to interiors to change their function or form.

Vertical, navy blue elements in the staircase are a modern form of old wainscot that dominated Polish interiors in the 70s and 80s. The blue paneling gains a new look and, at the same time, protects the walls of the staircase.

The blue paneling of the staircase smoothly transforms into kitchen cabinets and brings us into the kitchen, dining room and living room area. This space is extremely important for the owner, because cooking is an inseparable part of her life. Cooking and dining together requires adequate space, organization of work and lighting.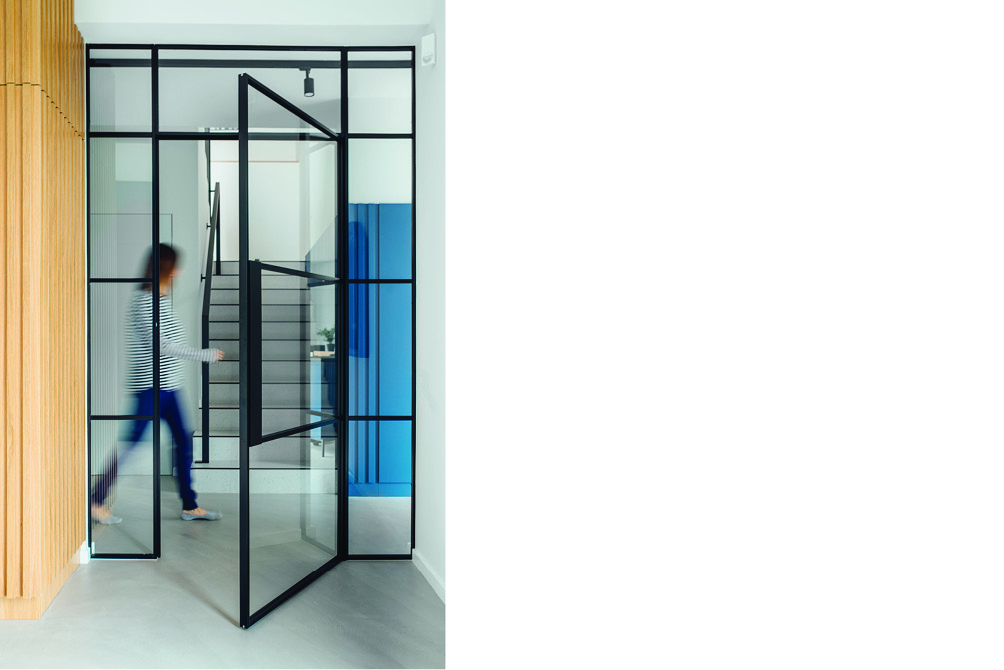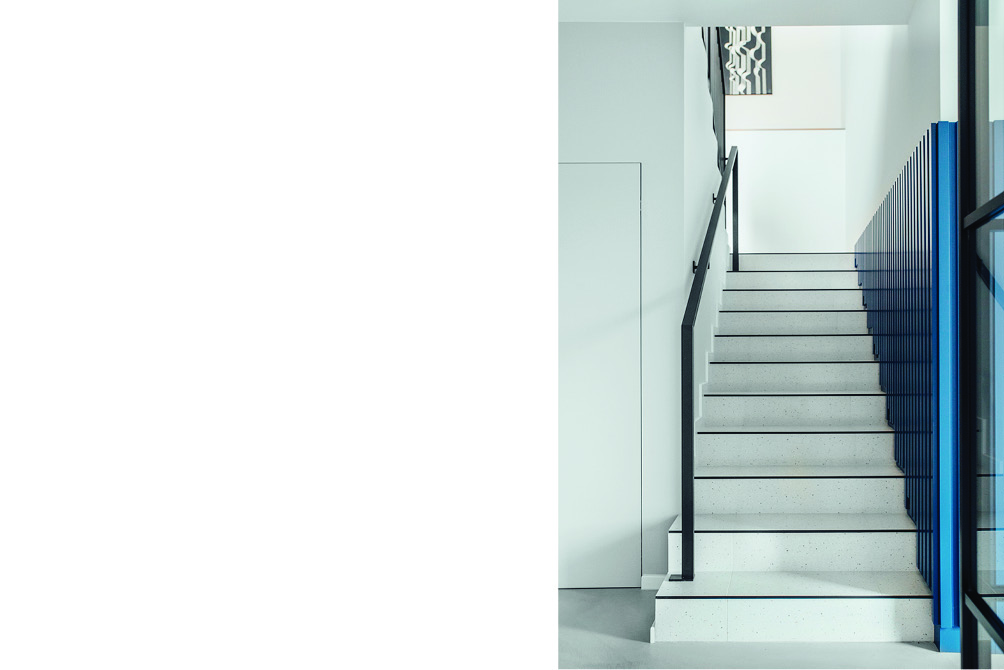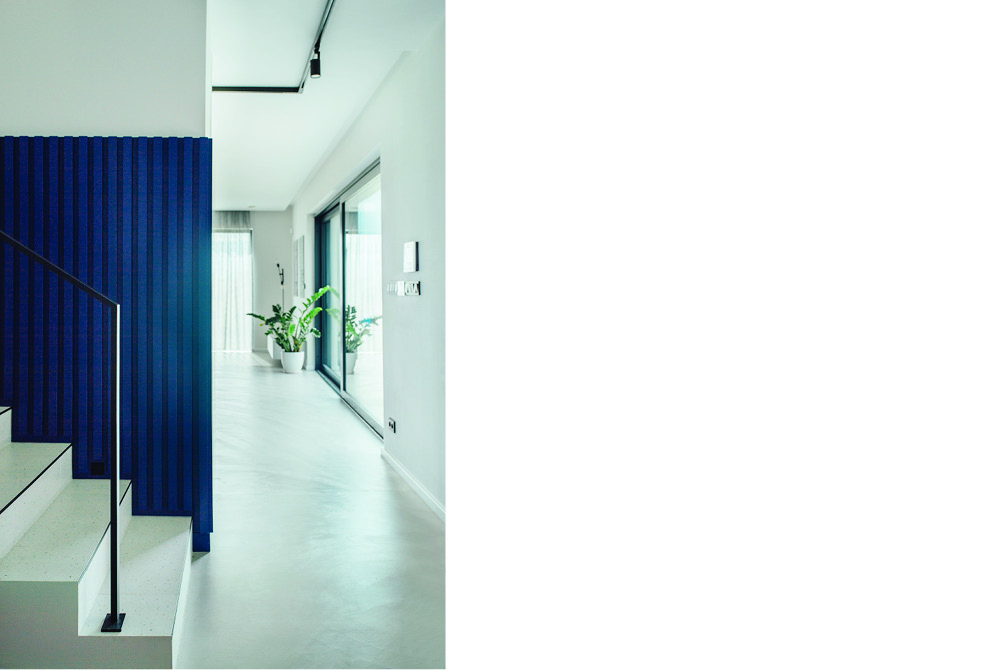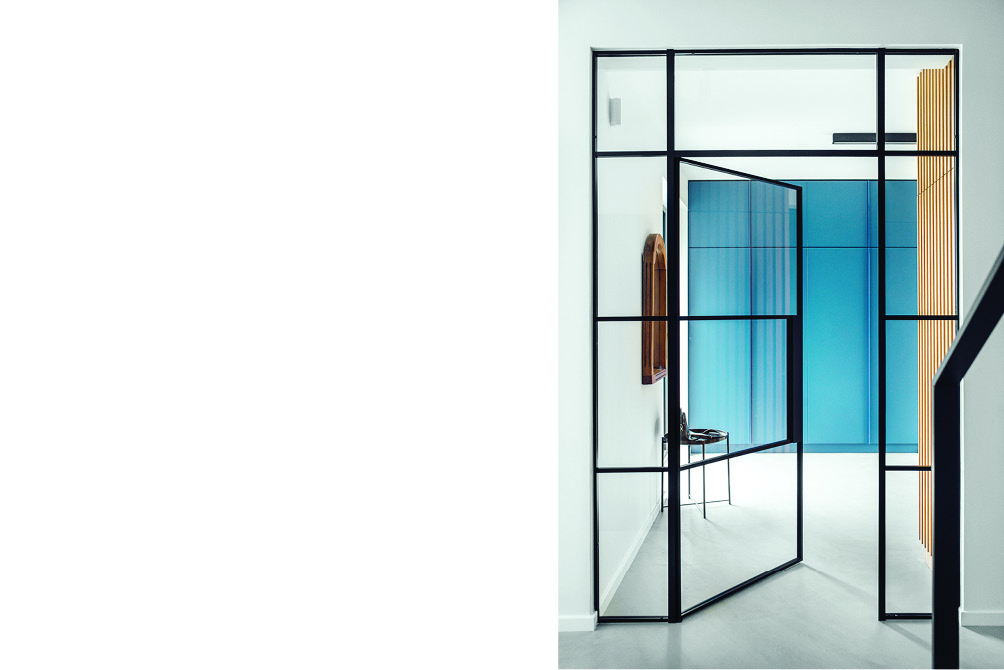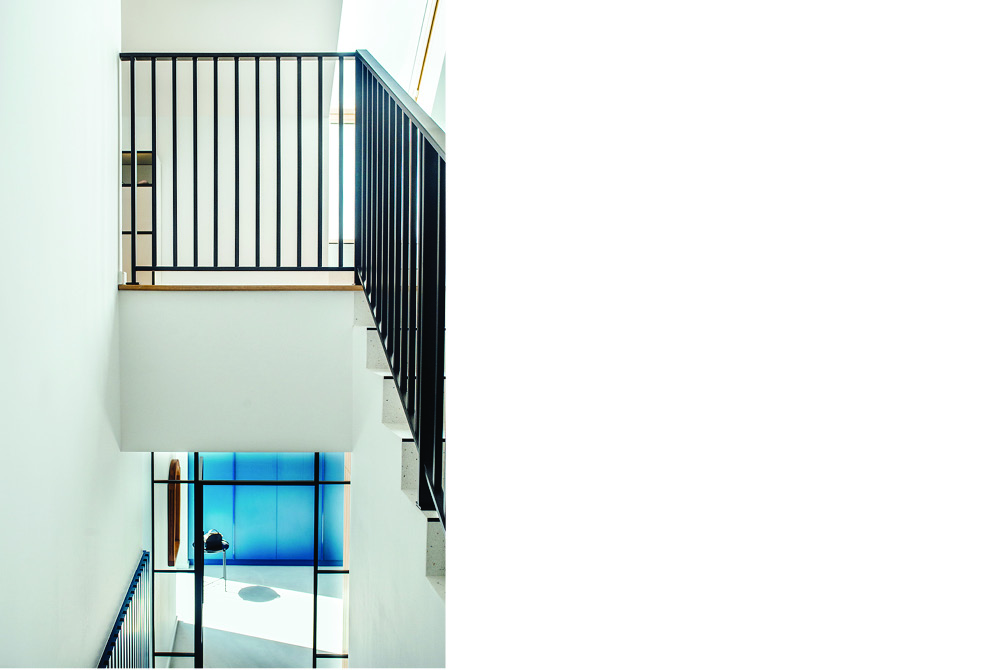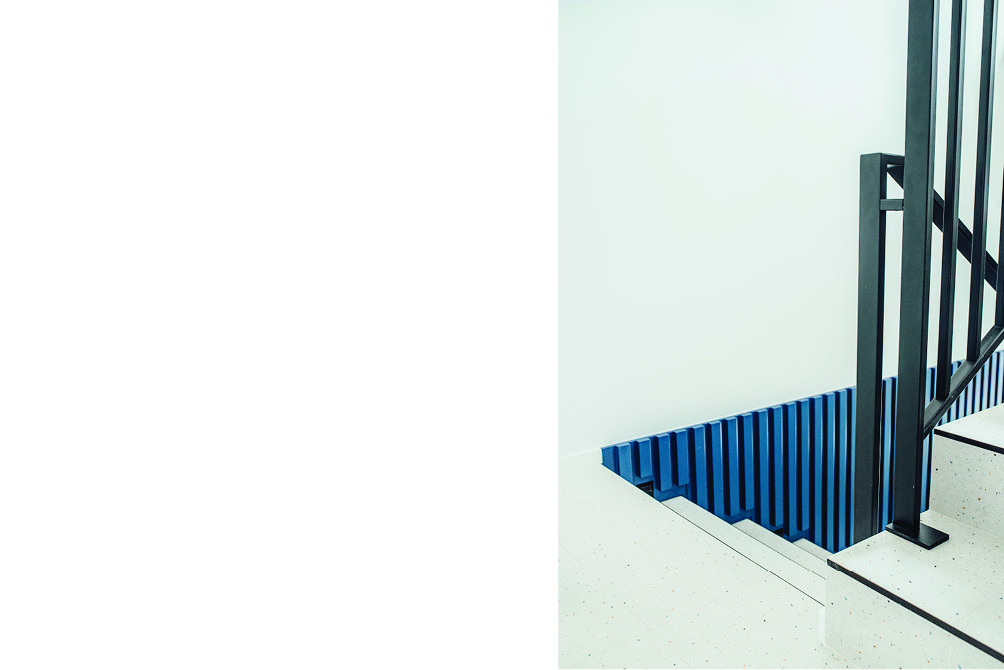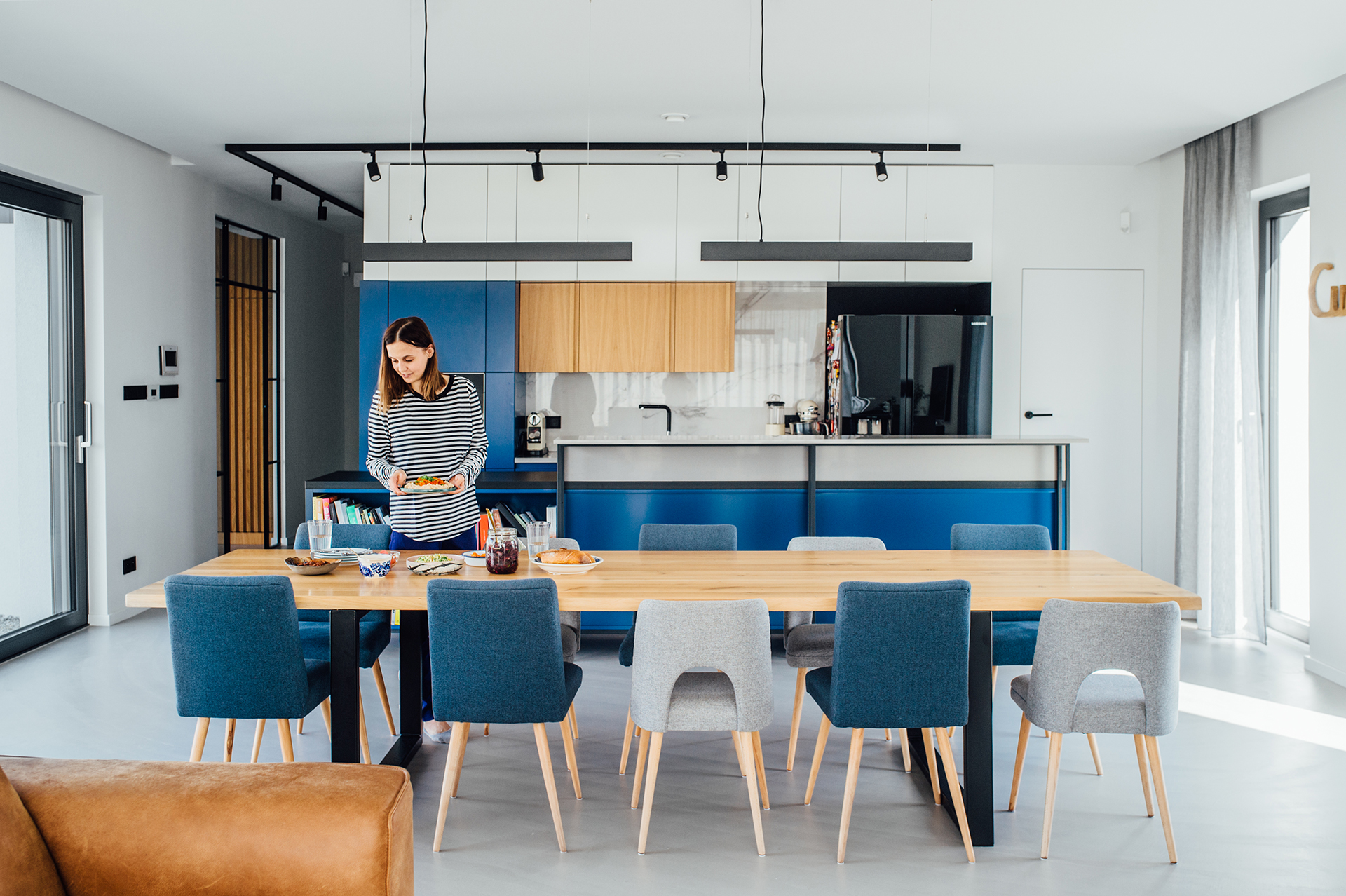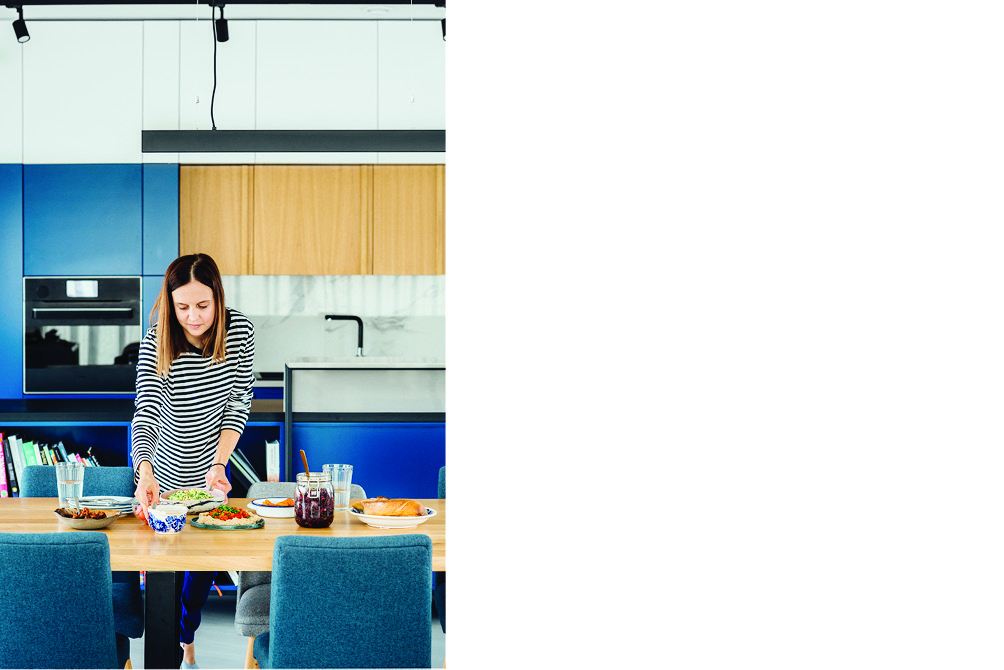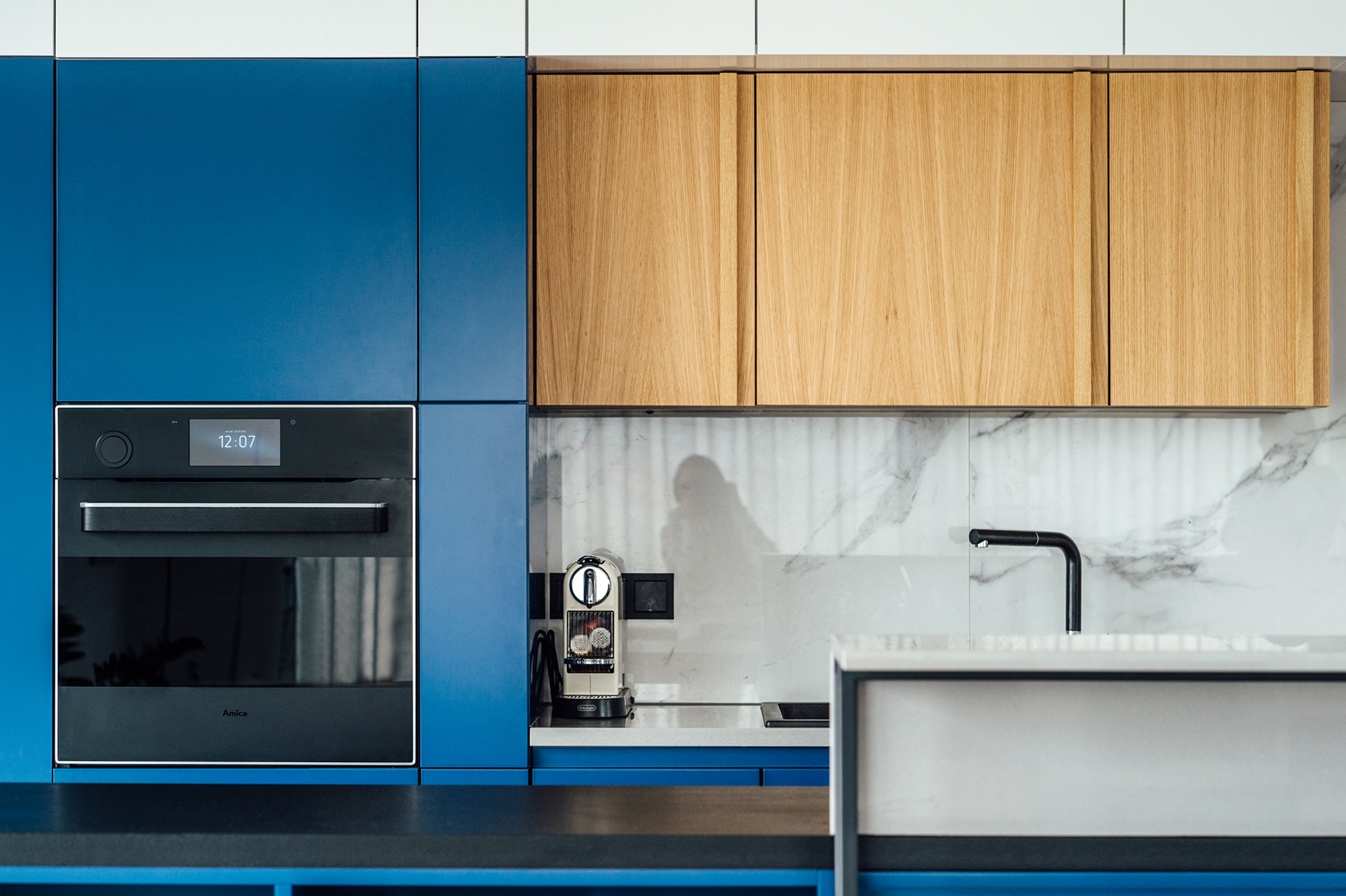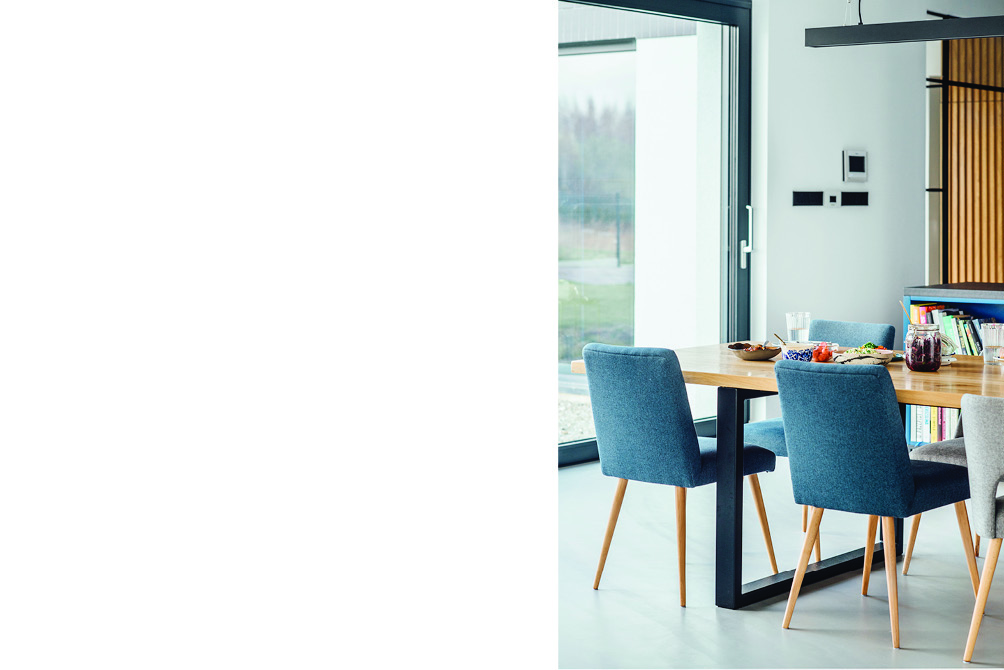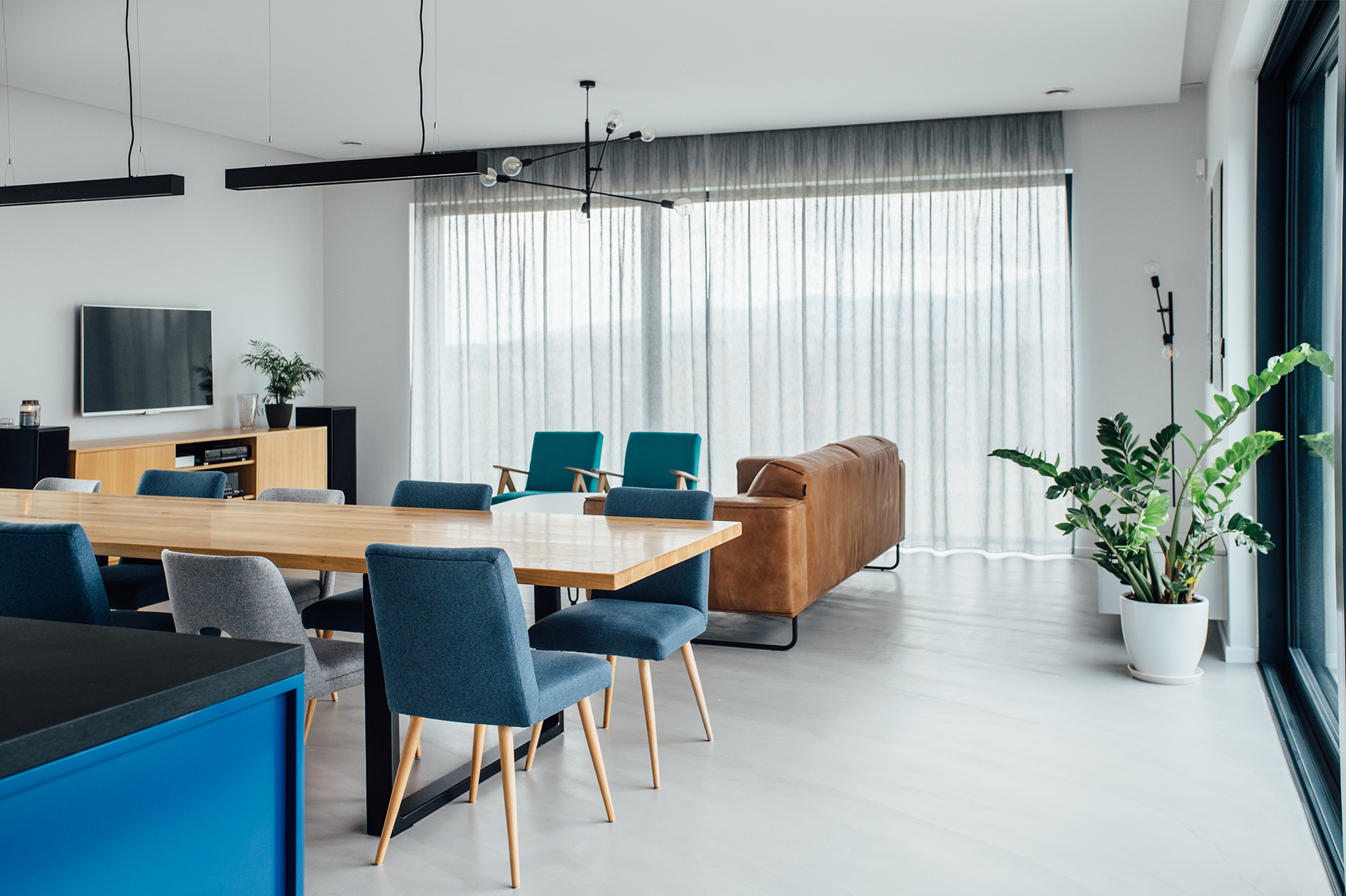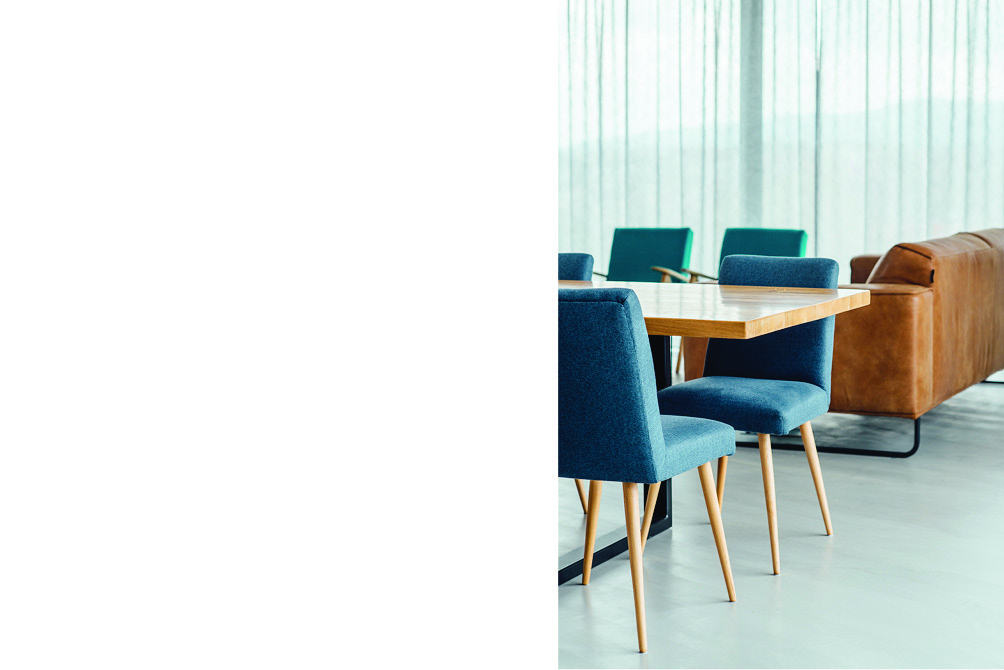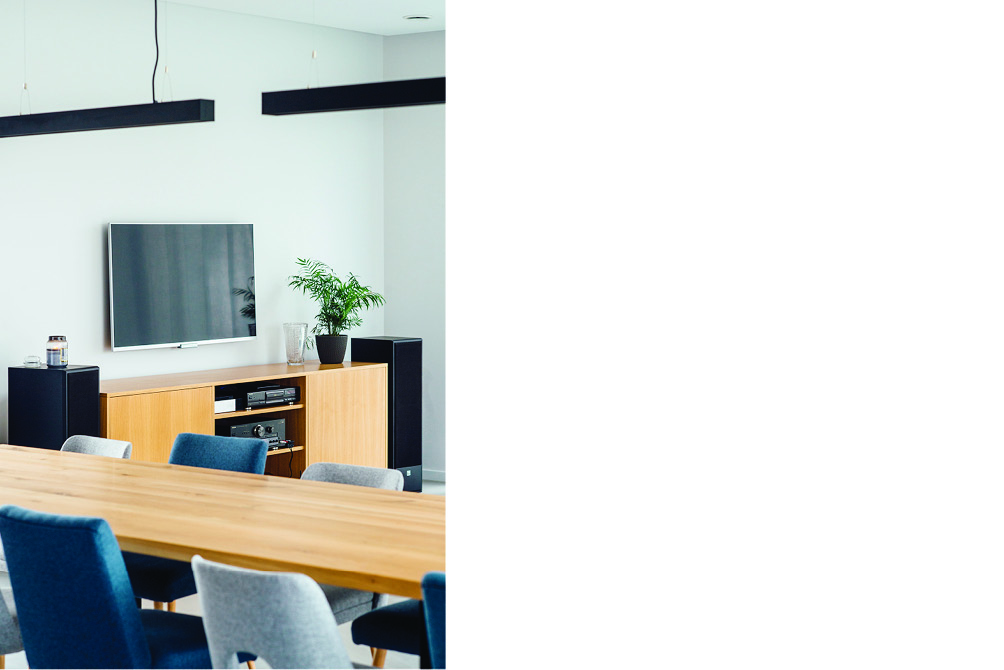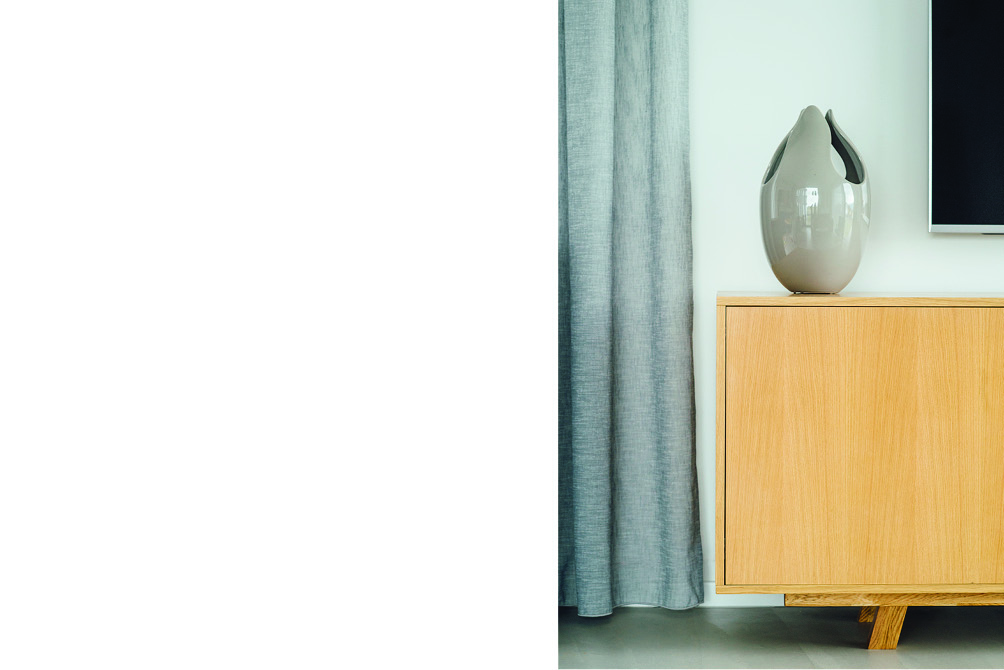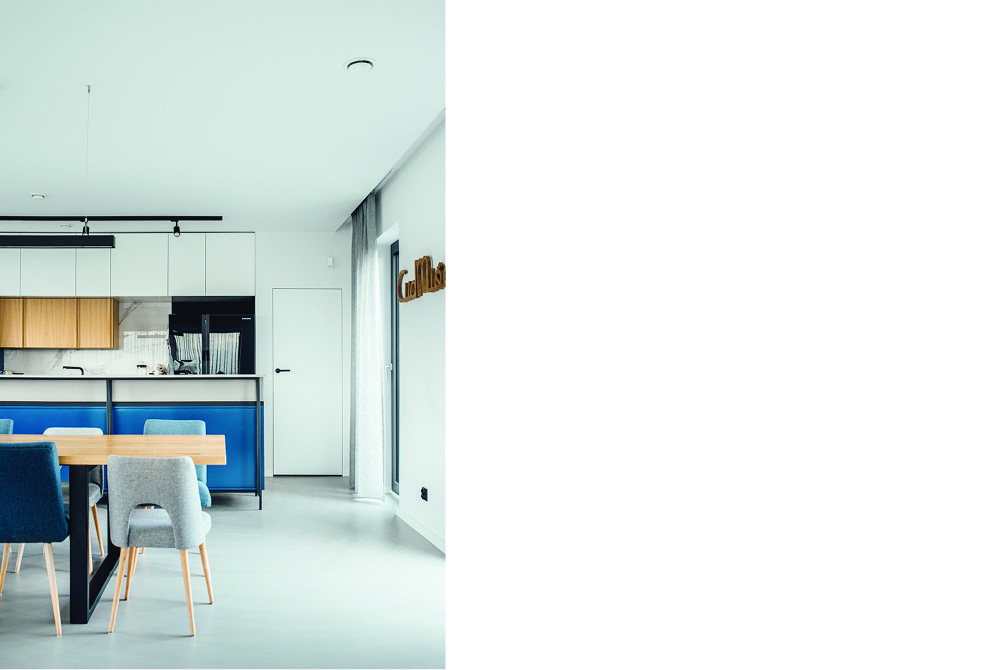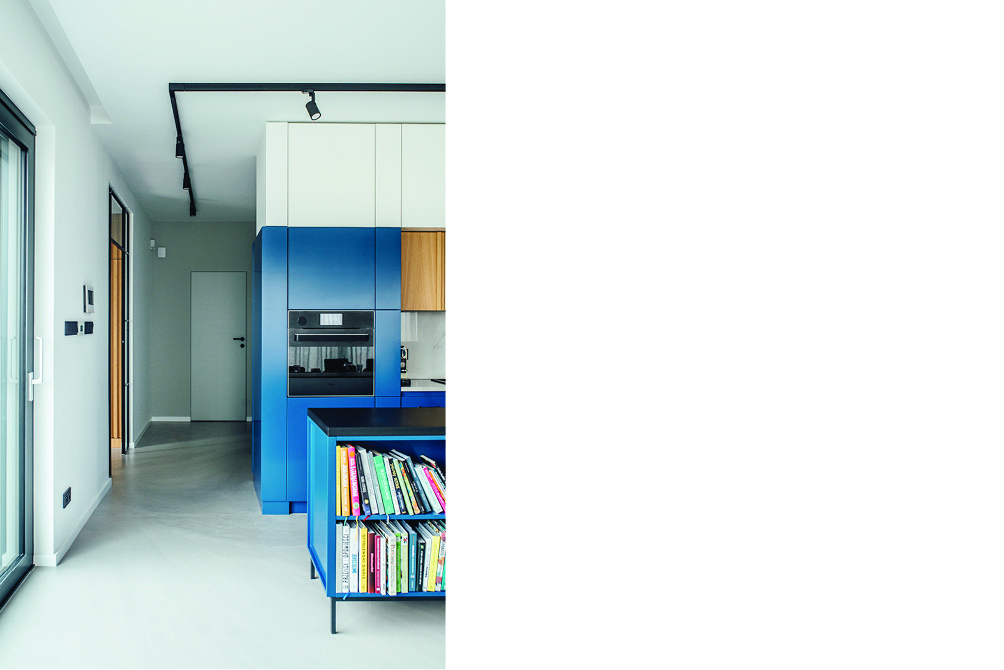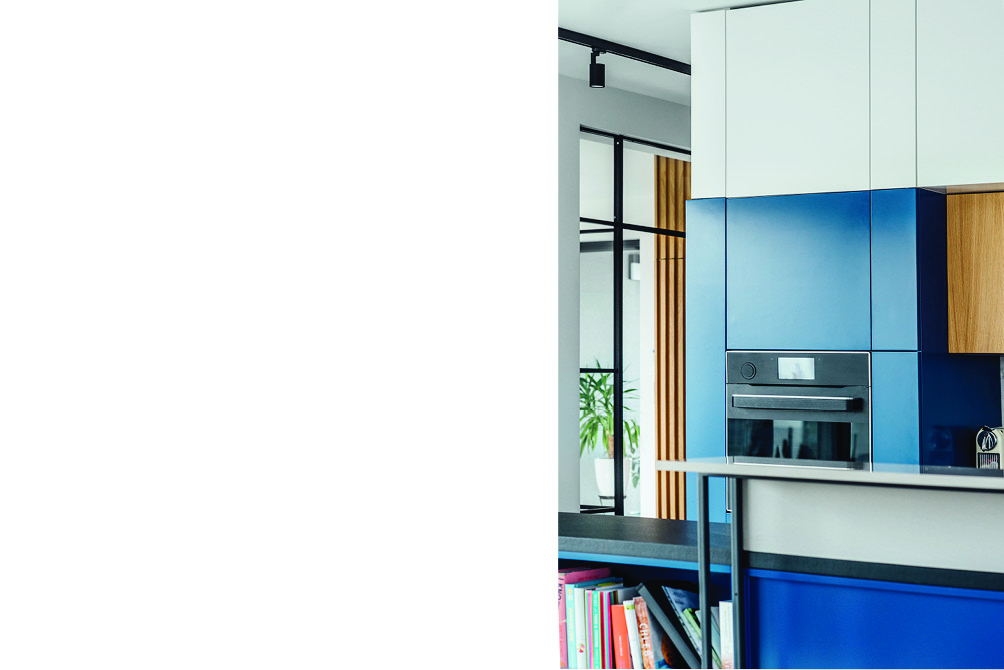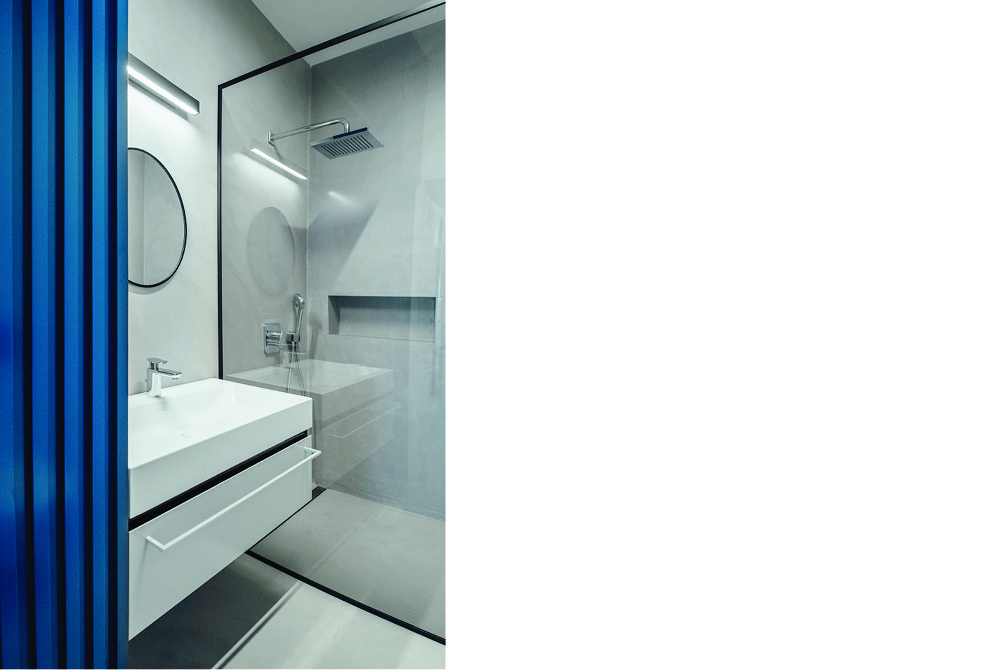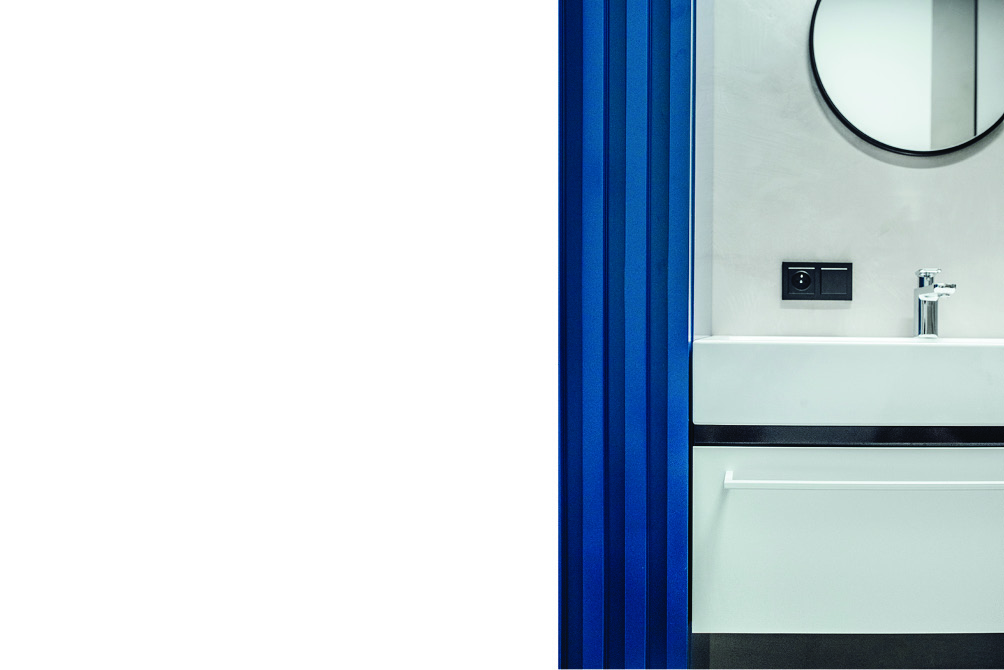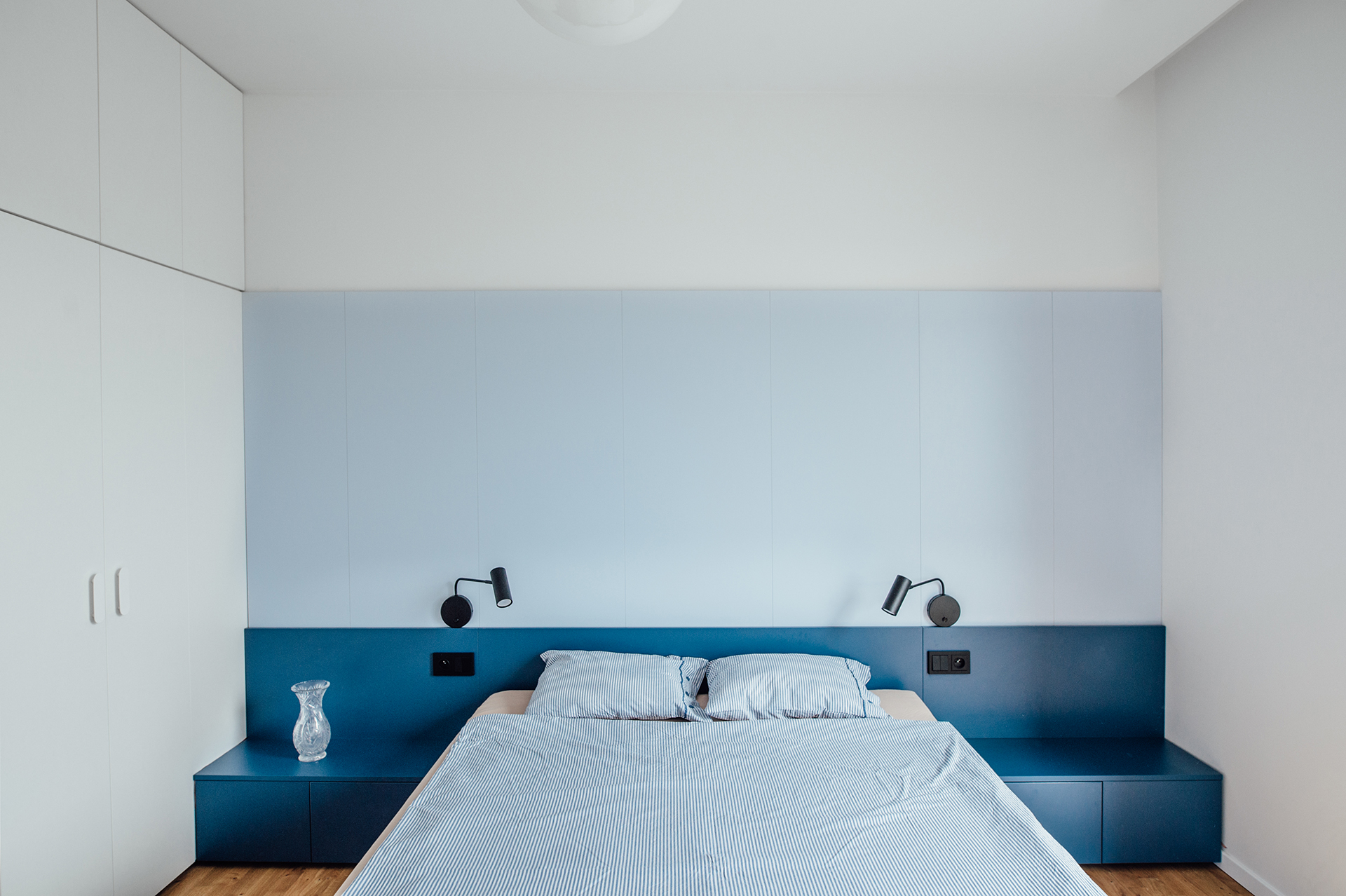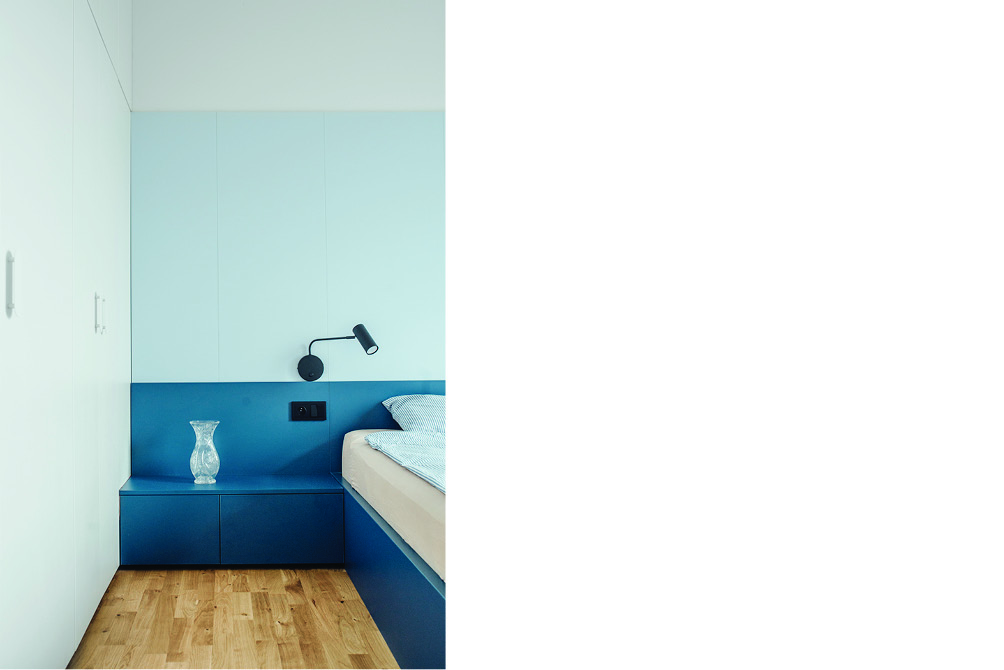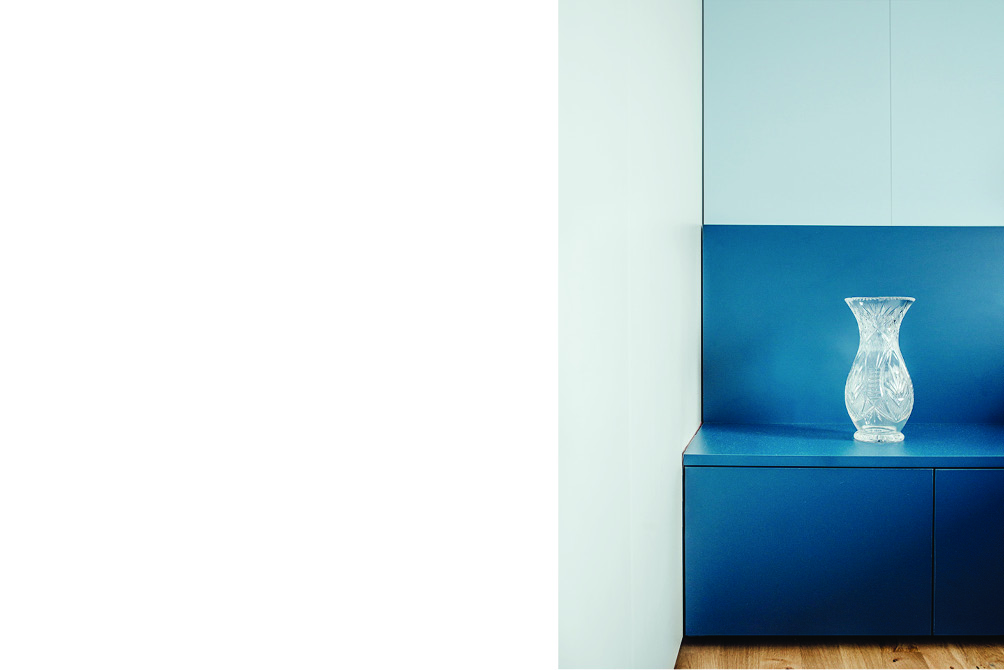 Credits
Architects
Joanna Kubieniec