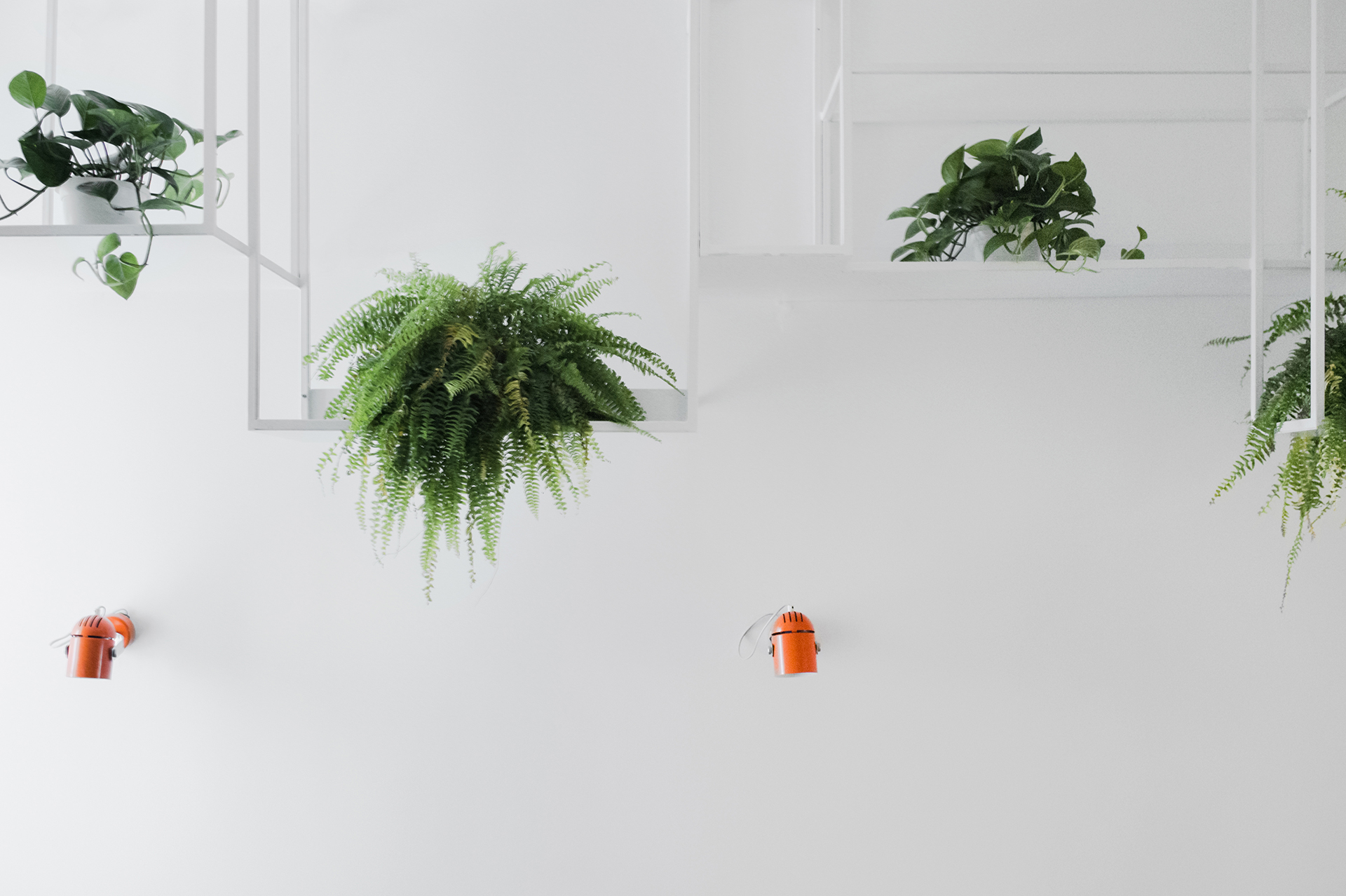 KATO extension
KATO is a cultural landmark. A pub and an independent cultural center. It is known for ambitious events, music concerts, involvement in urban life and bold design.

The design task was to create a new, additional space. The assumptions were simple: to refer to the existing part, to keep the minimalism, while creating a new quality. Of course, it could not miss the famous OSB, which in the new part was used symbolically, on one of the walls. The rest was painted in white to keep it simple. Industrial fluorescent tubes, neon tubes and simple lamps in vintage style fulfilled the space. A white, hanging, geometric flowerbed became a distinctive detail, which along with the greenery warms the space and gives it an intimate character.

At the same time, the old part of the pub where all events take place was refreshed. New lighting and furniture have been introduced. I added café sofas and armchairs. By diversifying and organizing the whole space, I tried to create a place that is suitable for various forms of spending time. However, all these changes were made keeping in mind that KATO should stay the same as it's always been - simple and uncompromising.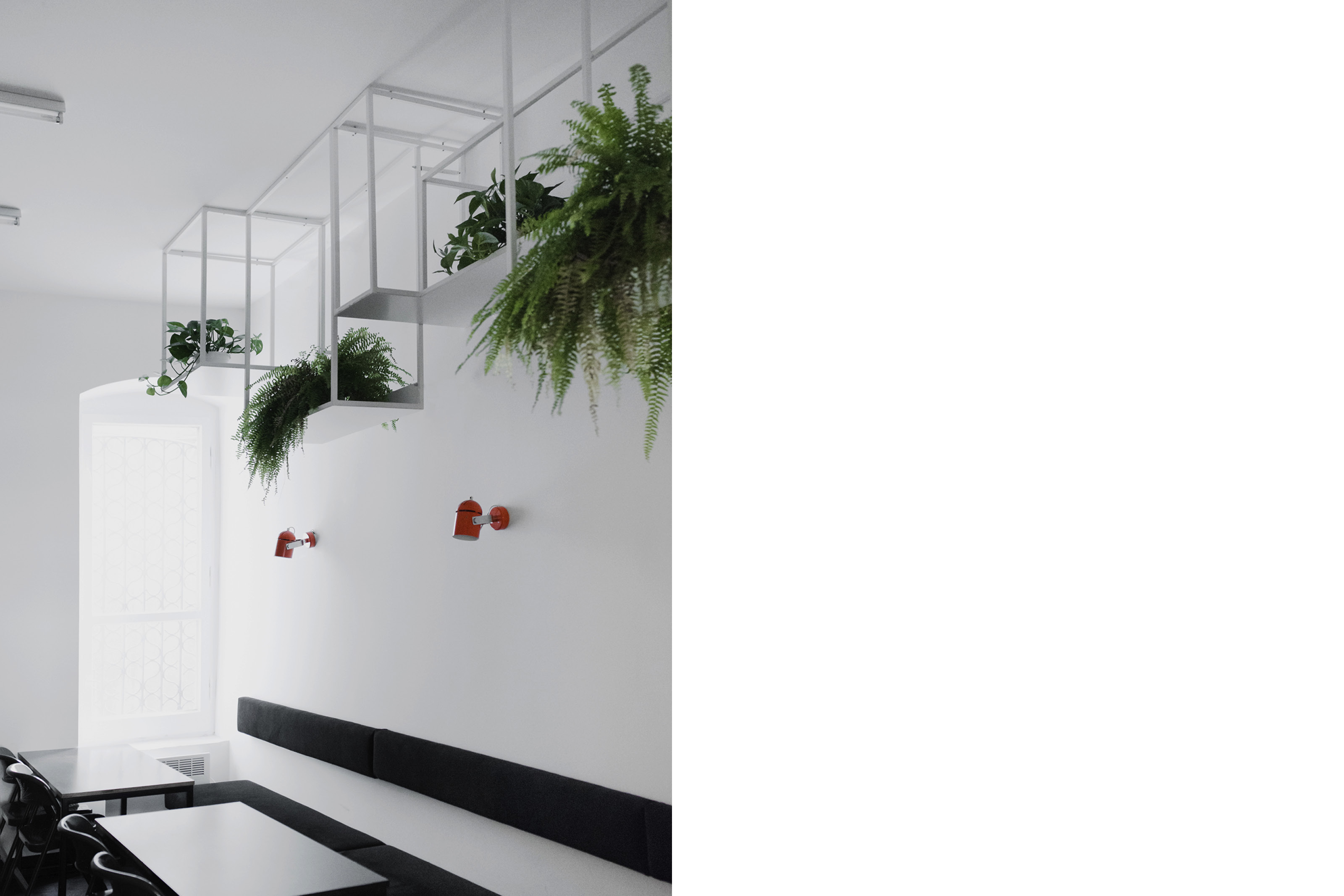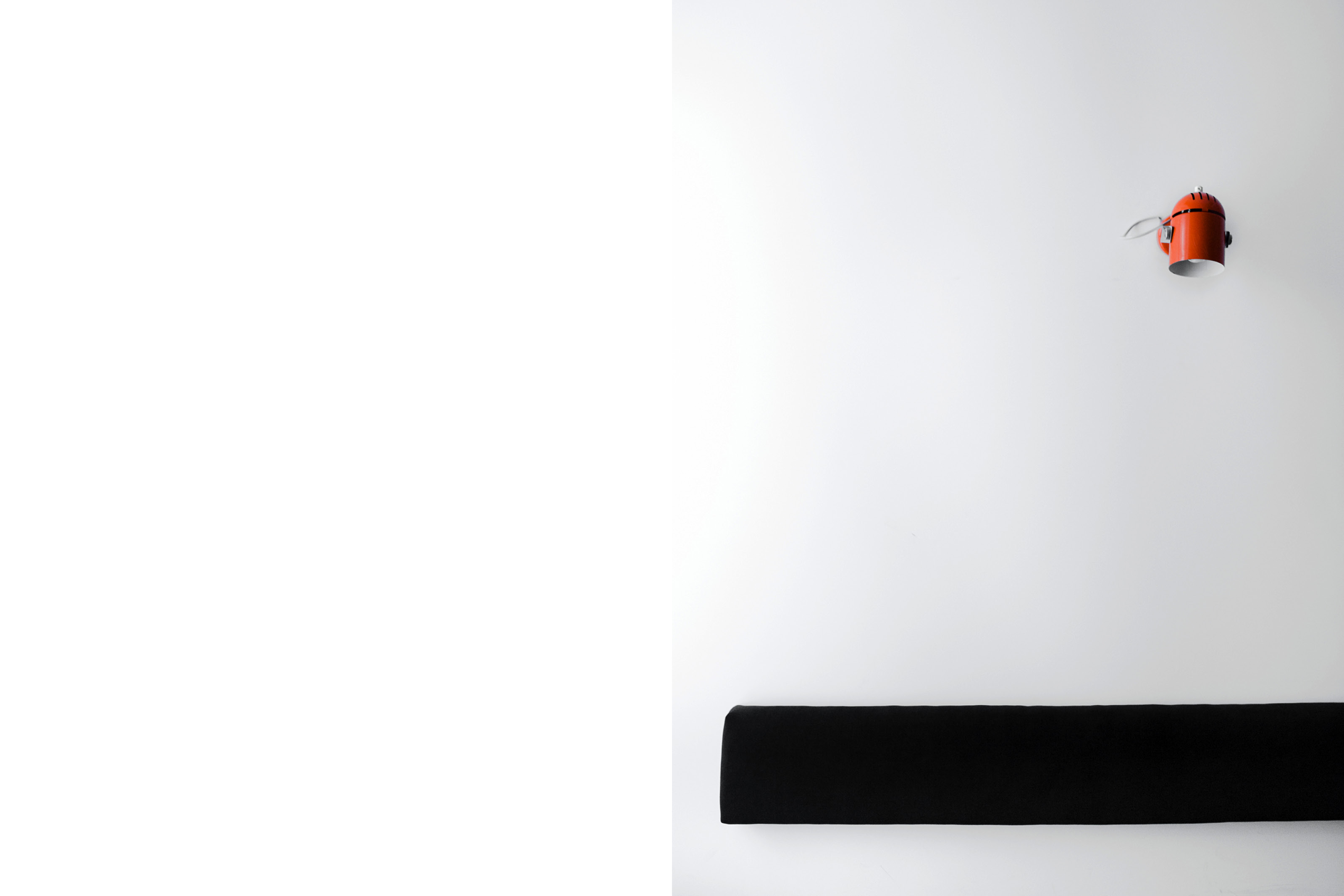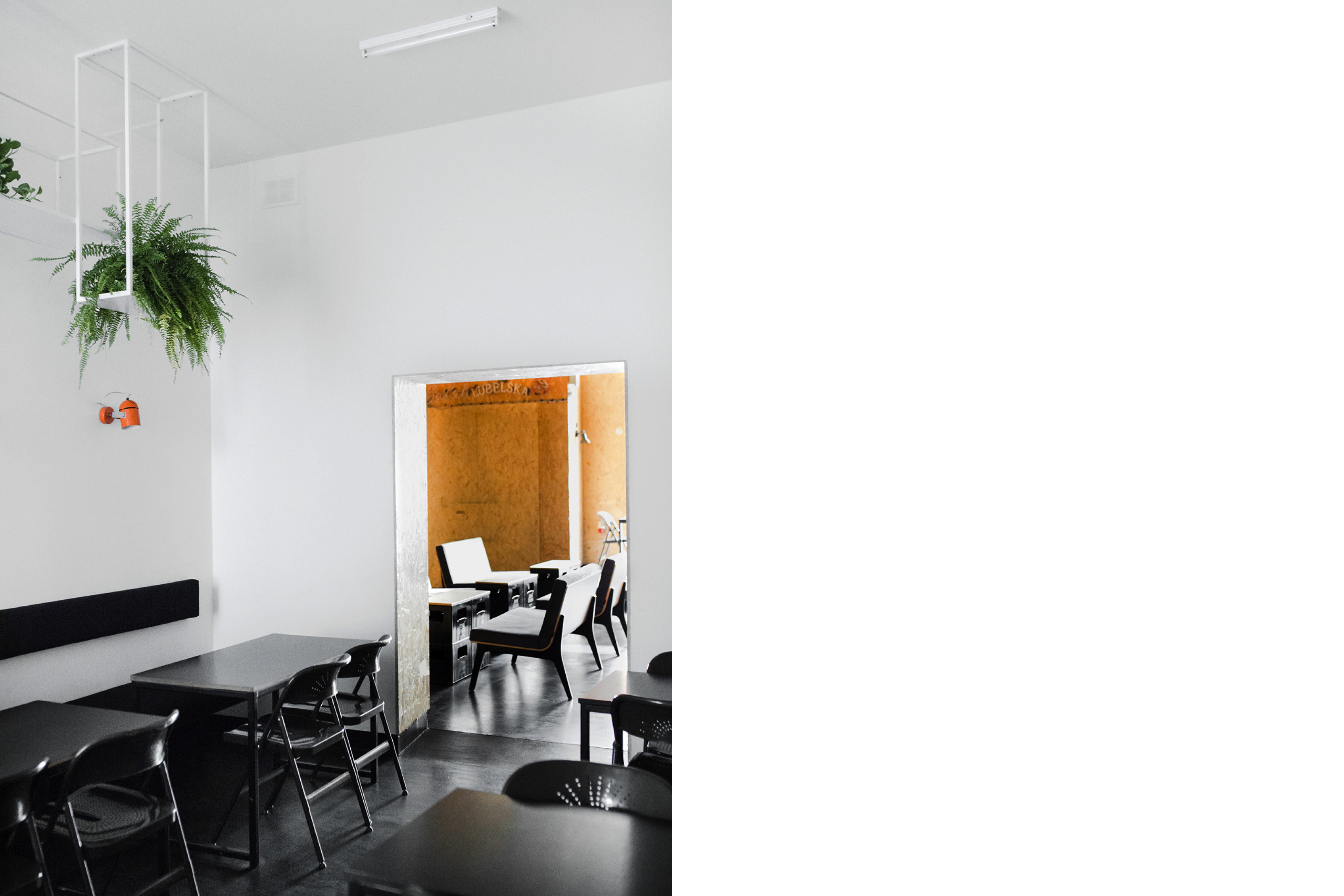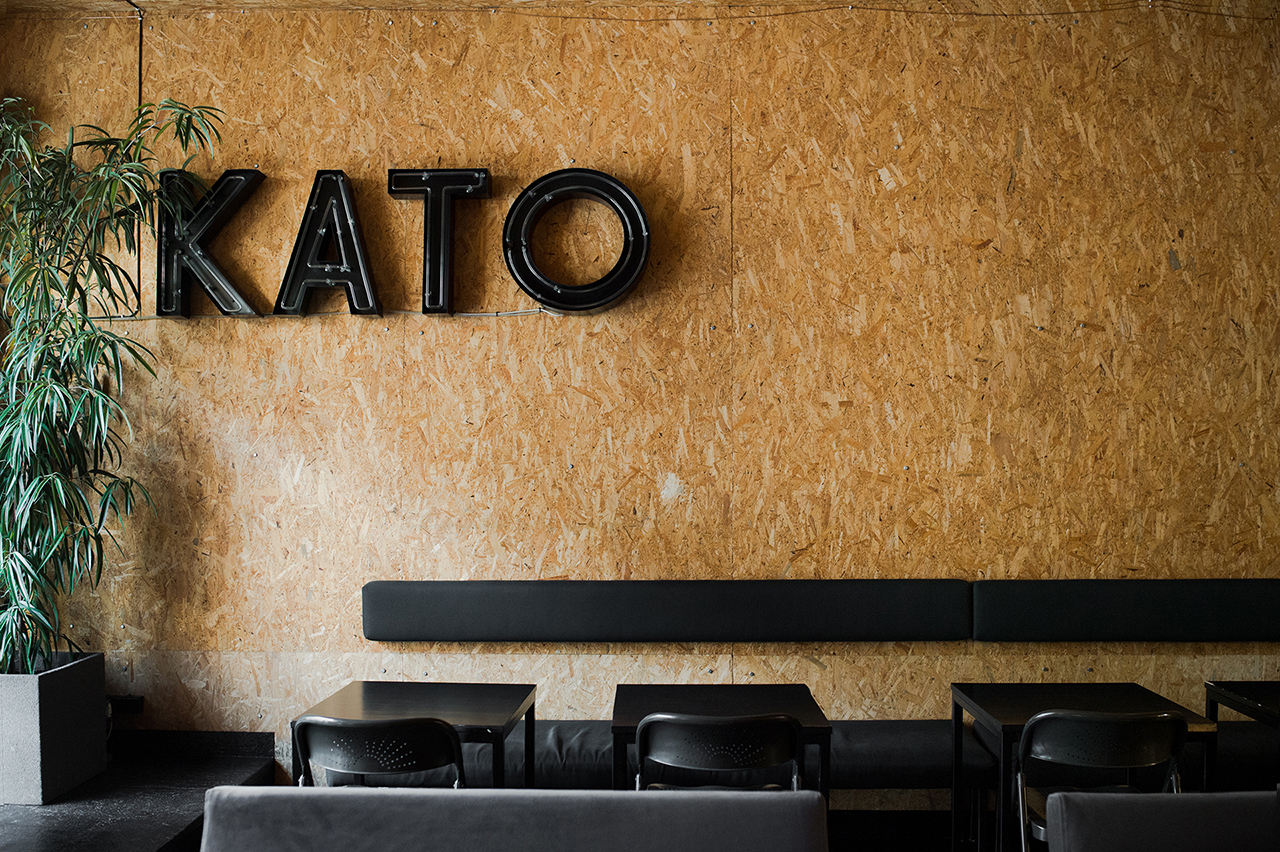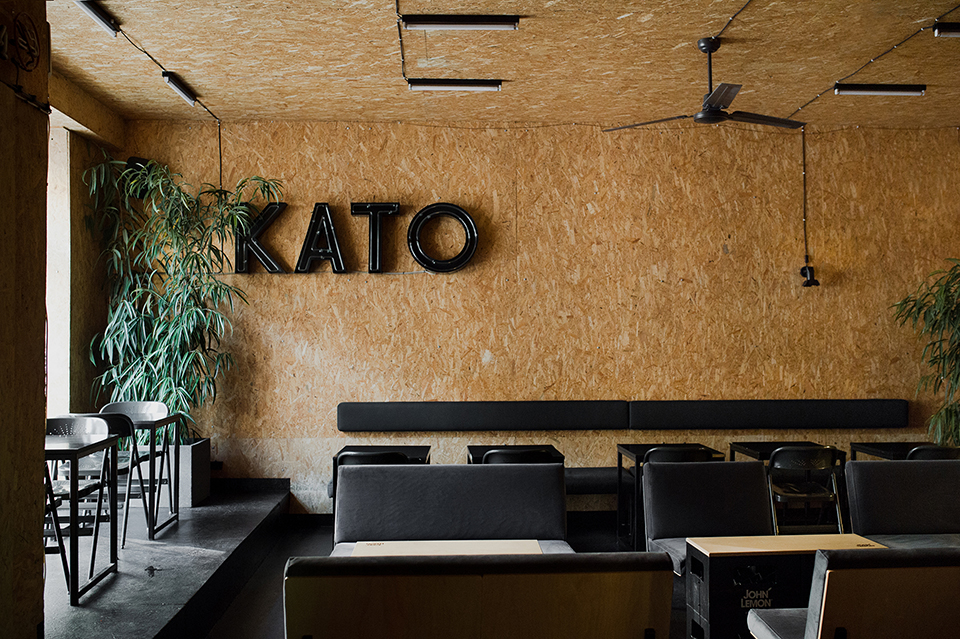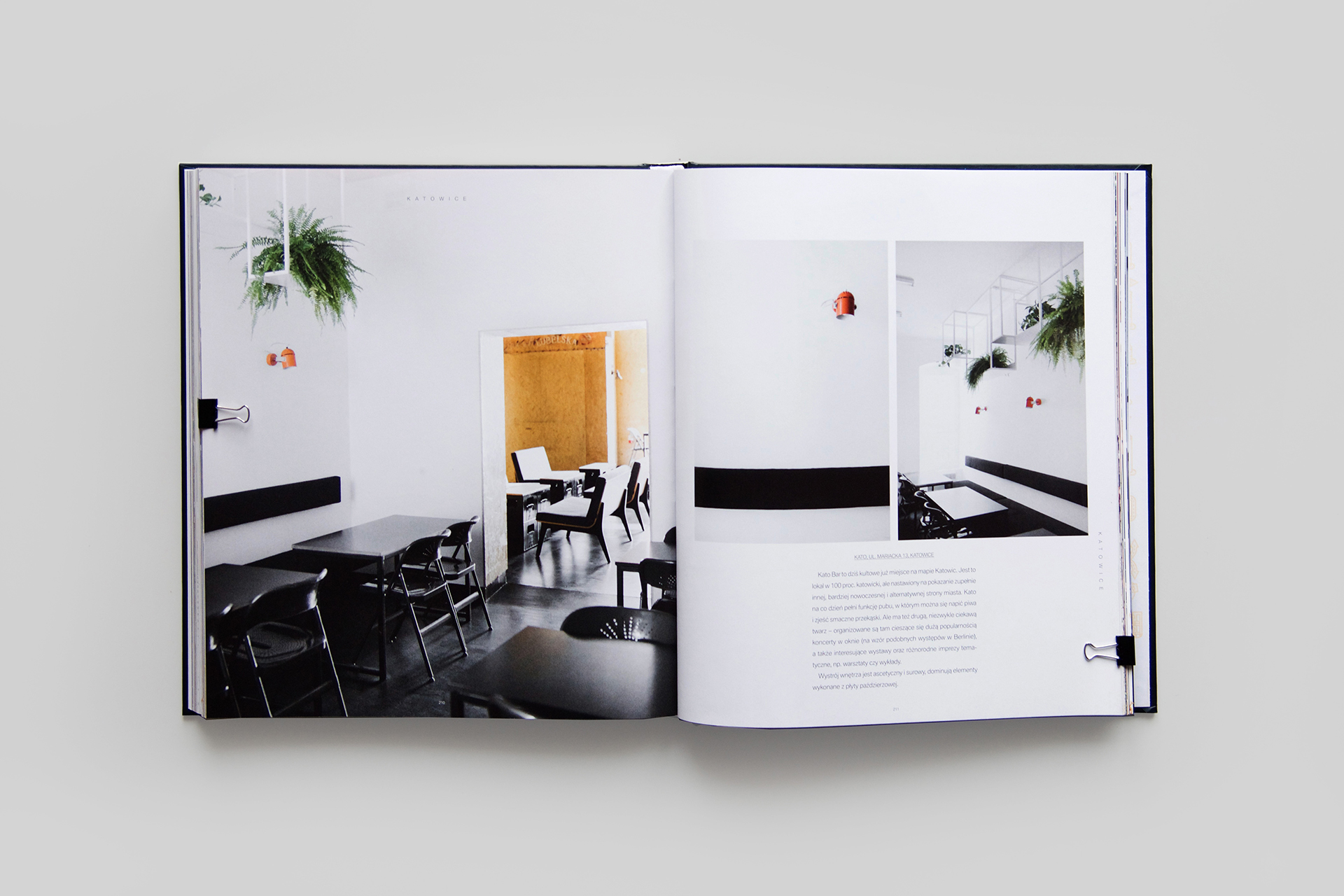 Credits
Architect
Joanna Kubieniec
Location
Katowice, Polska
Implementation
Sporty Budowlane
Construction
AMBOS Kowalstwo artystyczne