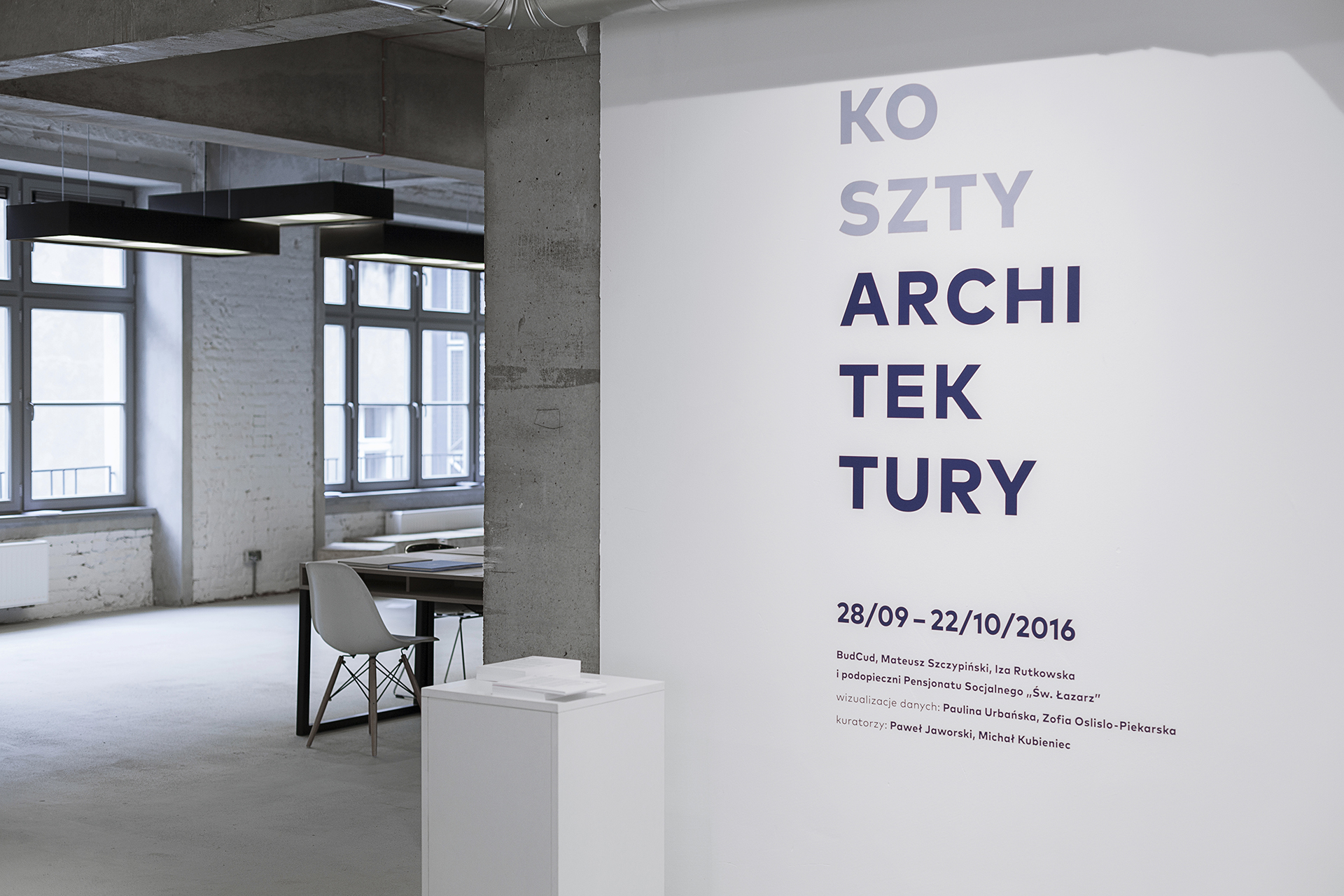 Architecture costs
Visual identification and arrangement design for the exhibition organized at BWA Wrocław Galleries of Contemporary Art.

The exhibition, curated by Paweł Jaworski and Michał Kubieniec, was devoted to the costs we incur in connection to the emergence, functioning, and removal of architecture from the city. The topic was developed by various tools, both analytical and artistic. Economic, social, psychological and moral issues were examined as they are at the very heart of processes such as planning, ordering and managing architecture.

The title of the exhibition "Architecture's Costs" was broken up into parts to show various issues through various tools. Transparency of the word "Costs", and its visual withdrawal in relation to the bolded word Architecture, underlines the problem. It points out that there is a difficulty in capturing the costs that architecture generates: exploitation costs, secondary costs which are often unwanted and unexpected.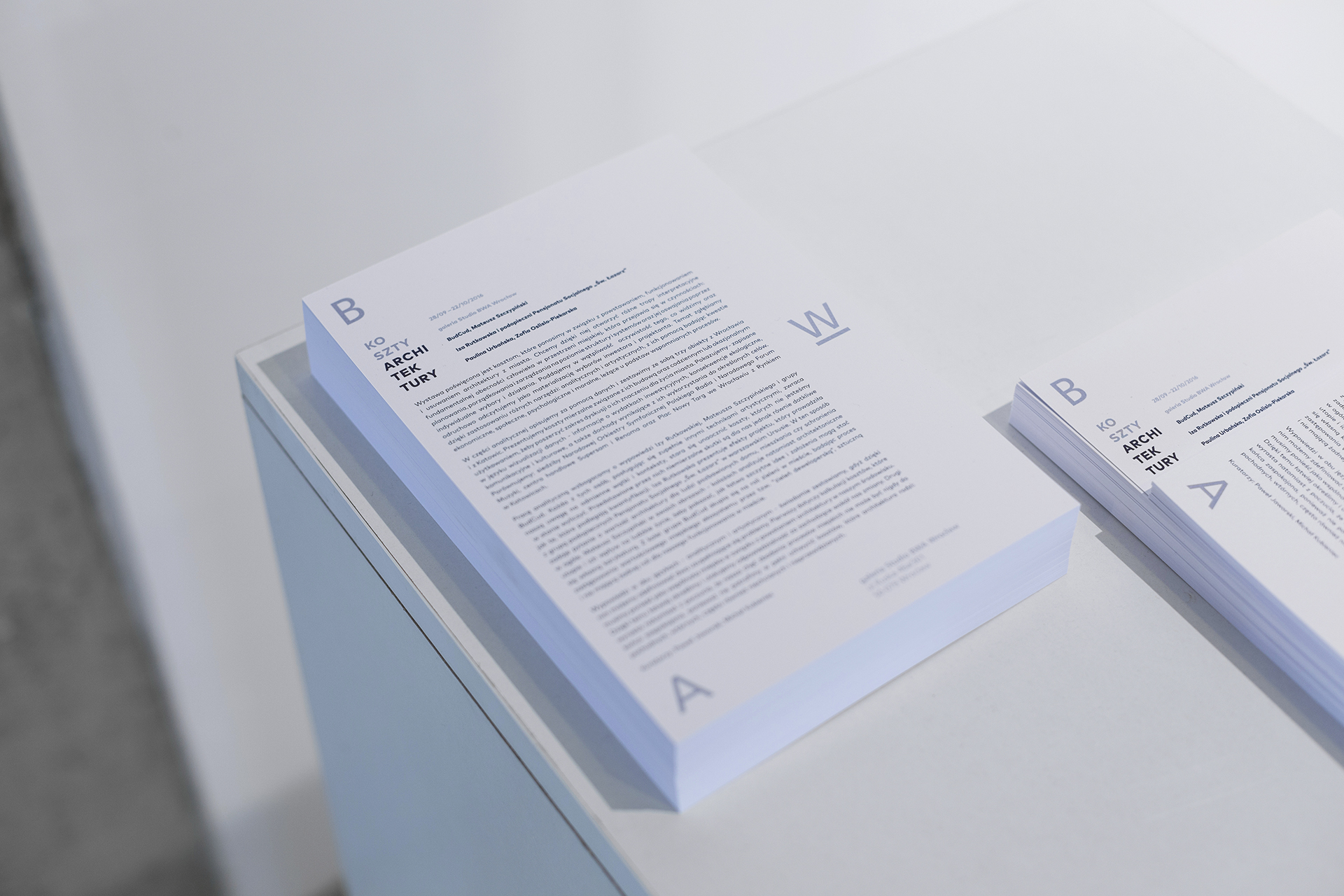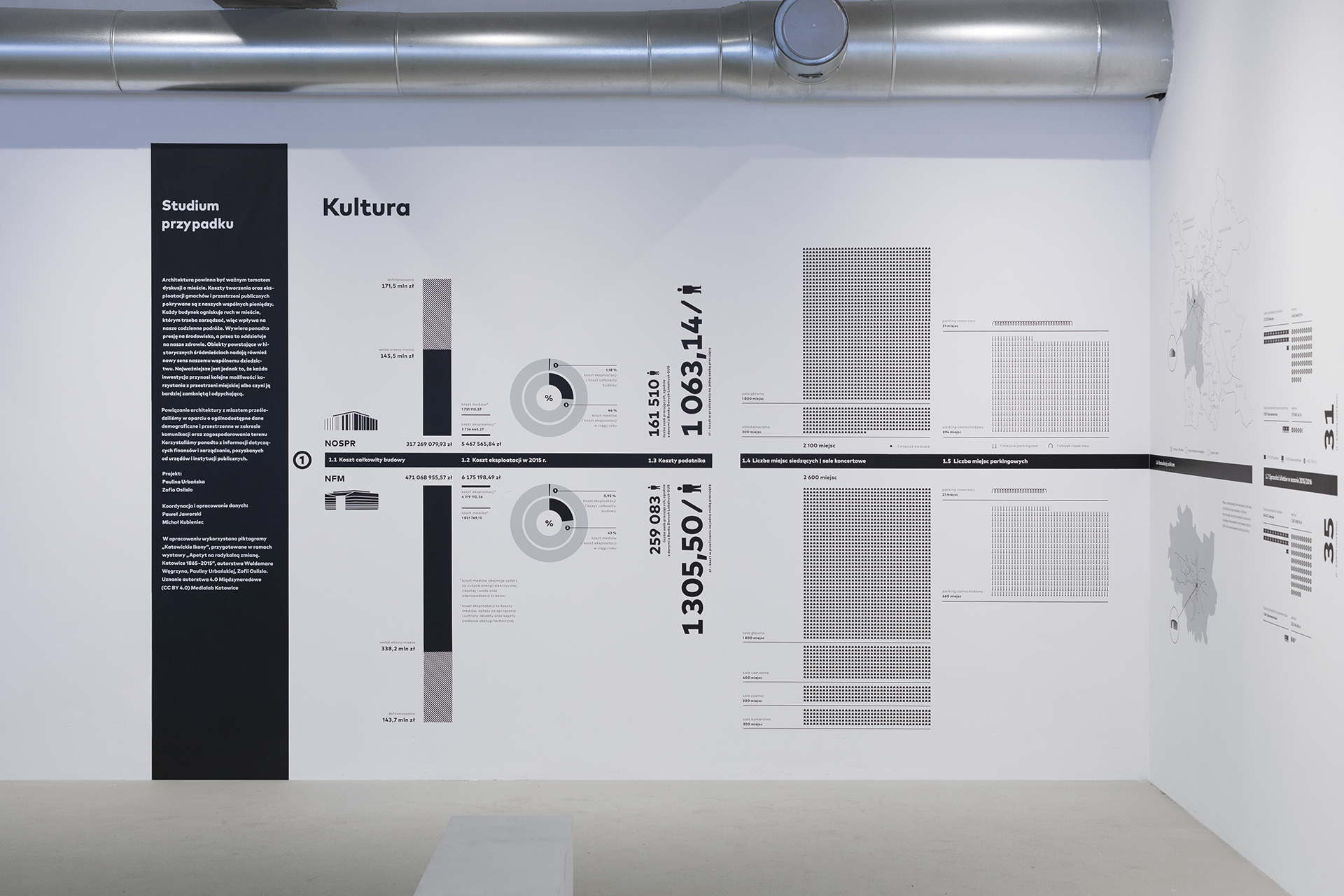 Paulina Urbańska, Zofia Oslislo-Piekarska / information visualization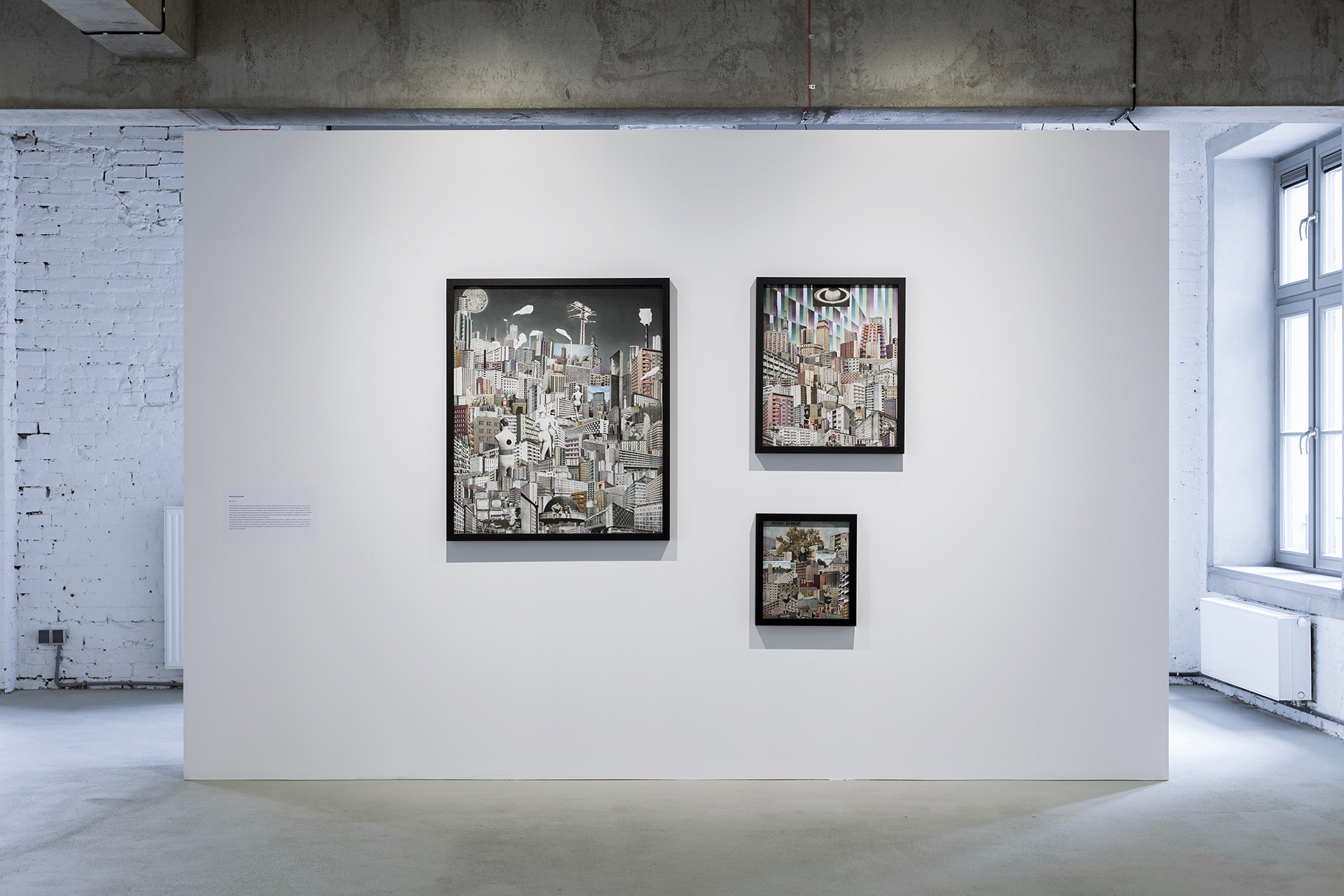 Mateusz Szczypiński / no title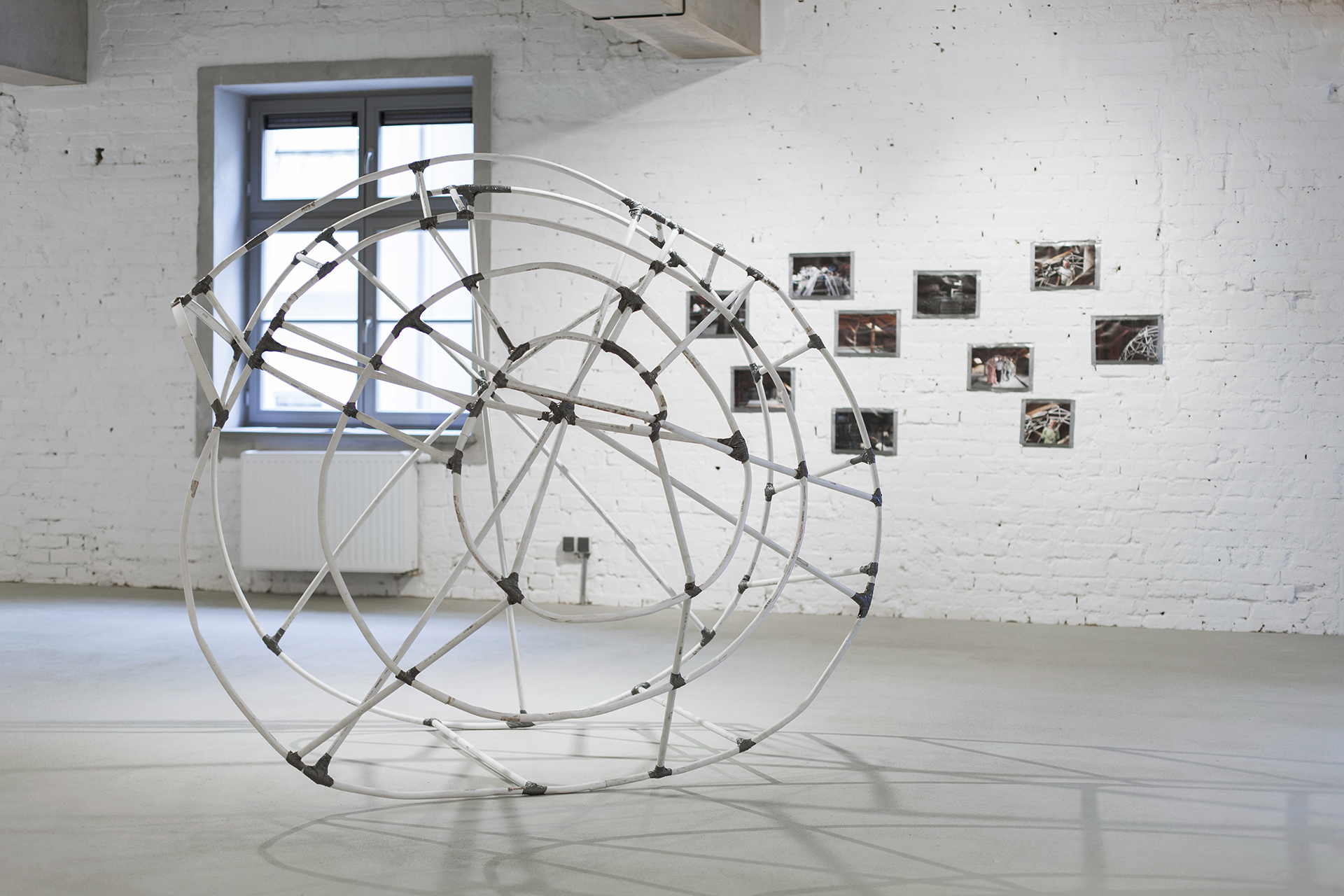 Iza Rutkowska an Jerzy Gera, Piotr Szumilewicz from Social Pension "St. Lazarus" / Snails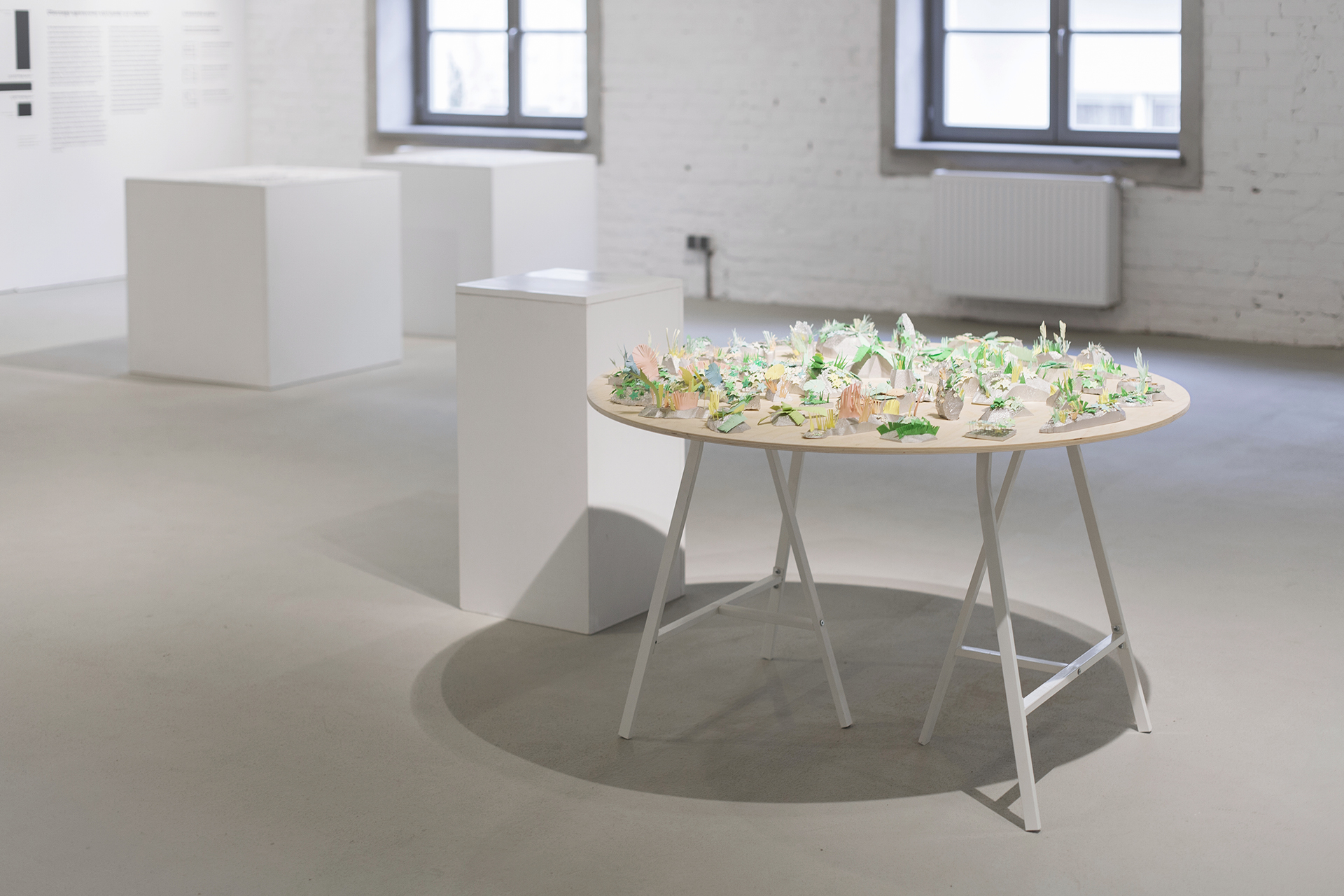 BudCud / Greenery on the paper