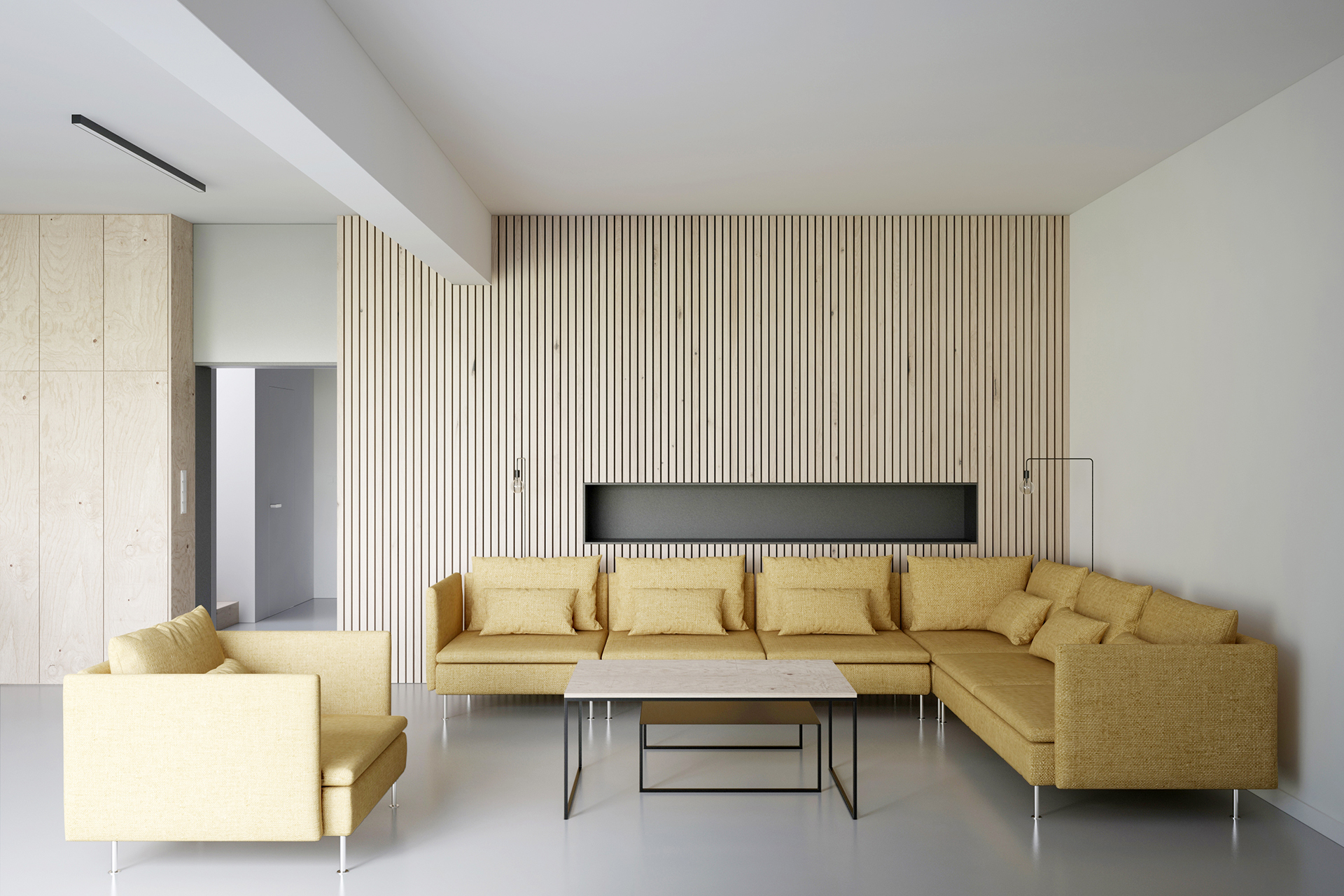 House in Chorzów / Project in progress
The bright, well-lit interior of a detached house has been designed based on two basic colors / materials: gray and plywood. This palette is complemented by white, black, yellow and blue. The basic colors are also repeated on the exterior façade of the house. Simple and relatively common colors with appropriate design solutions create a unique interior, tailored to the needs and preferences of the owners.

The ground floor of the house is a living area, with a separate vestibule, hall, small bathroom and a living room with kitchen. Small furniture in the vestibule change into an increasingly larger furniture, which has its continuation in the hallway. Then the furniture smoothly transforms into a wall cladding and frames the entrance to the living room and the view of the garden.

The kitchen is one of the most important parts of this house. The owners, lovers of healthy food and vegetarian cuisine wanted it to be part of the living room. Therefore, we proposed a large corner island that opened the kitchen and connected it with dining room and living room. Wooden wall near the sofa reappear on the facade of the house. Being outside the building, from the garden and terrace, you can see the wooden elements on the facade are the same as the ones inside the house which underlines the coherence of the design. A modular sofa made in three colors (yellow, gray and black) can change its configurations and adjust to the needs and activity of the owners.

The bathroom on the ground floor is a small therefore its proportions have been improved (shortened) by cutting off the shower area by using black color finishings. The bathroom on the first floor is already a relatively large bathing room, with a spacious shower and bathtub. In this room there is a division into two main parts: the toilet area finished with water-resistant lacquered plywood, and the wet zone (shower and bathtub), which, in contrast with the plywood, is white and gray. The whole room is to provide the owners with a sense of peace and relaxation. Wall tiles with gray lines just like in like millimeter paper, can be used by children as a drawing board.

The children's bedroom is dominated by plywood and blue, Dominik's favorite color. All furniture has been designed so that they could serve Dominik now and in the next few years, when he gets older. Hidden walkways in the cupboards, between the bedroom and the dressing room, can be an additional attraction when playing with friends. The bed, integrated into the window area, can also be used during the day as a place to read and study. Numerous cabinets and drawers on the lower levels will help him learn order and take care of his own things at the same time.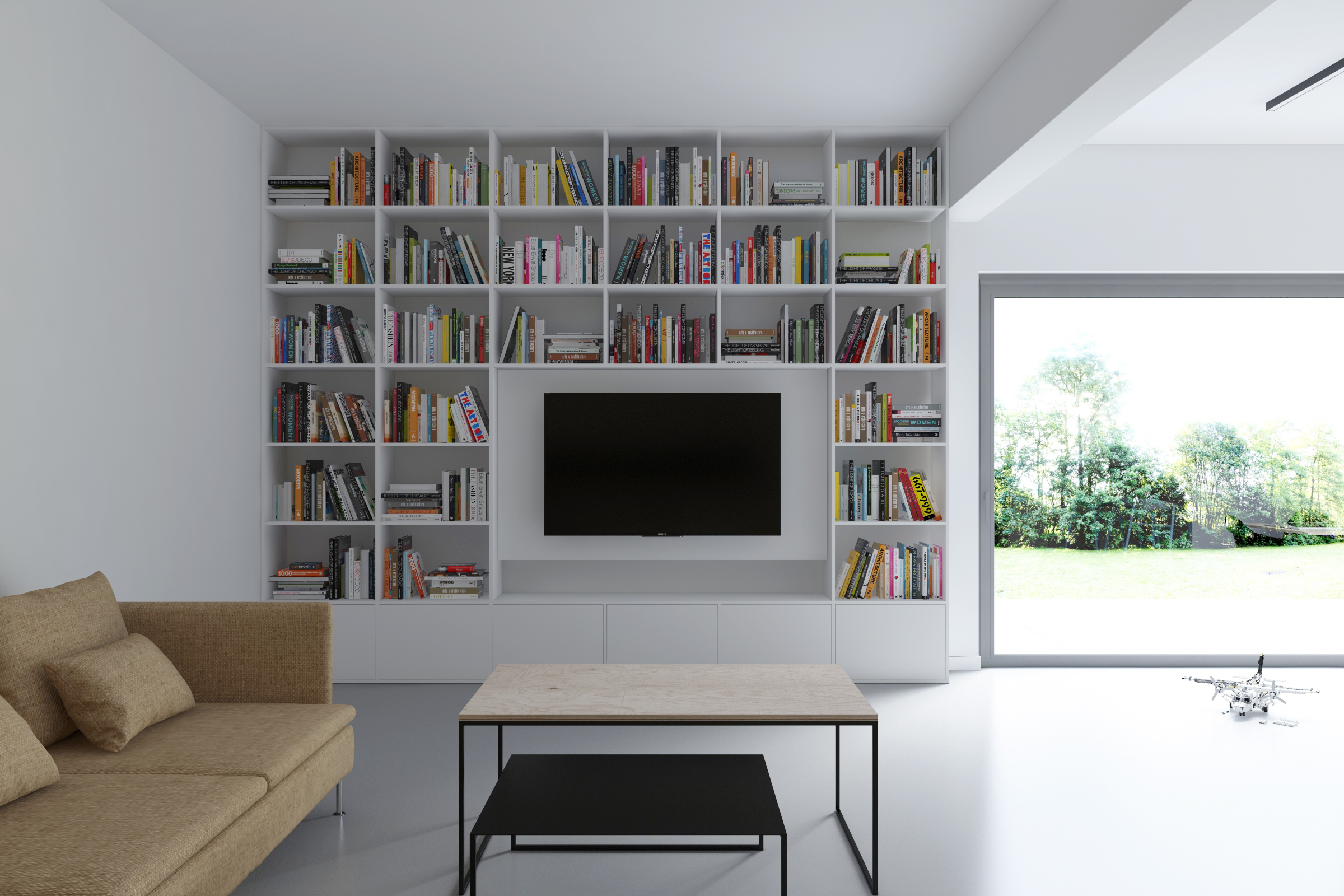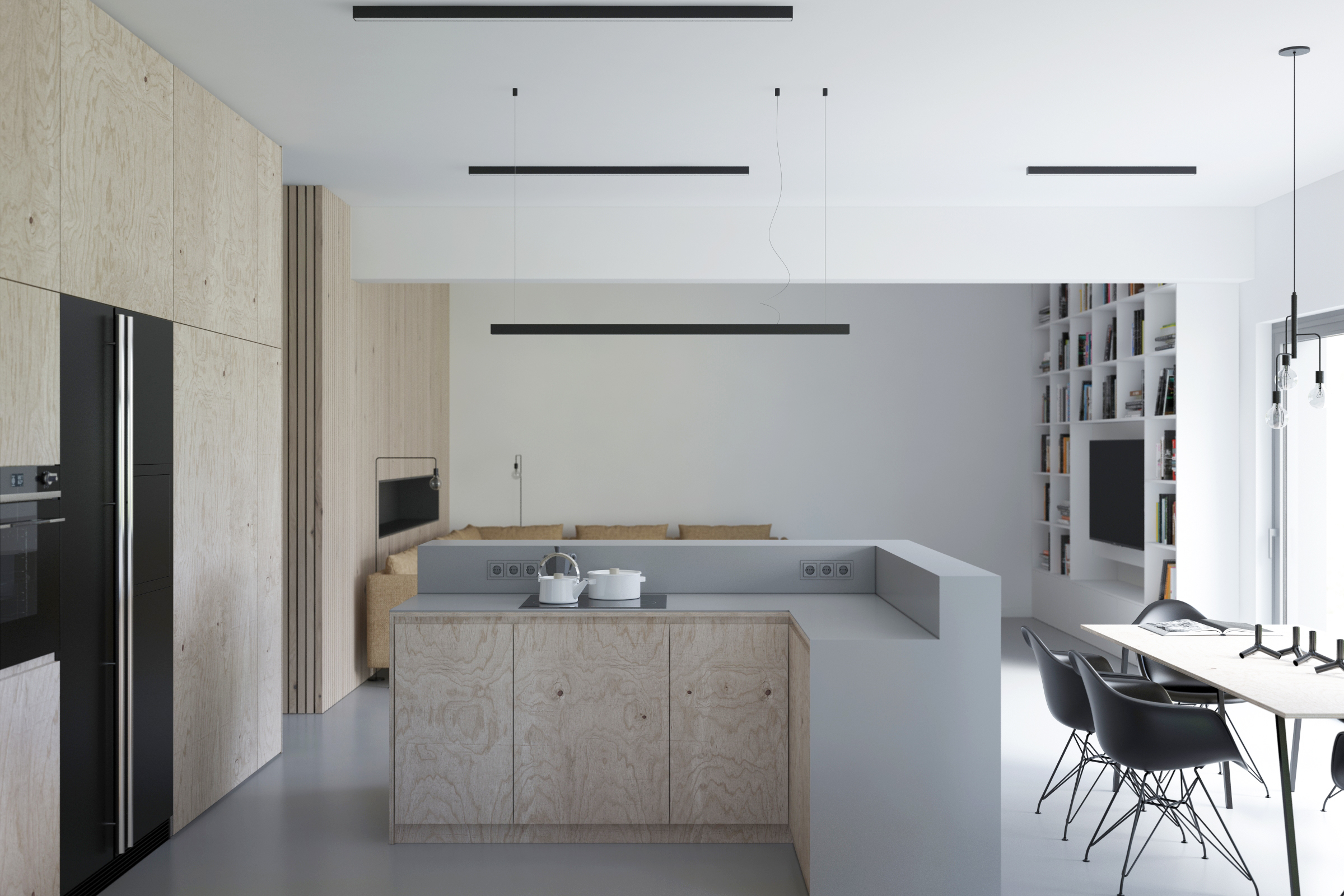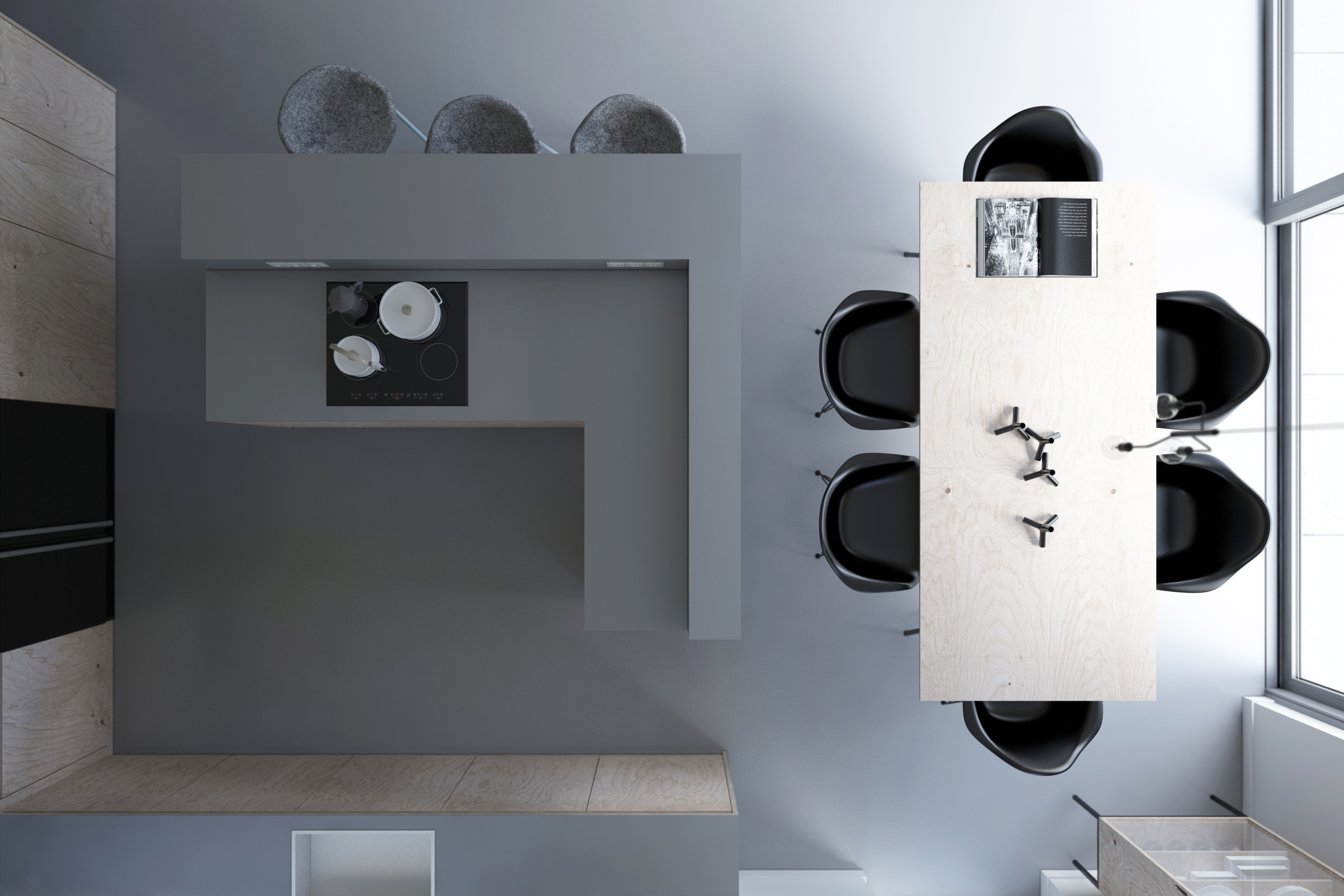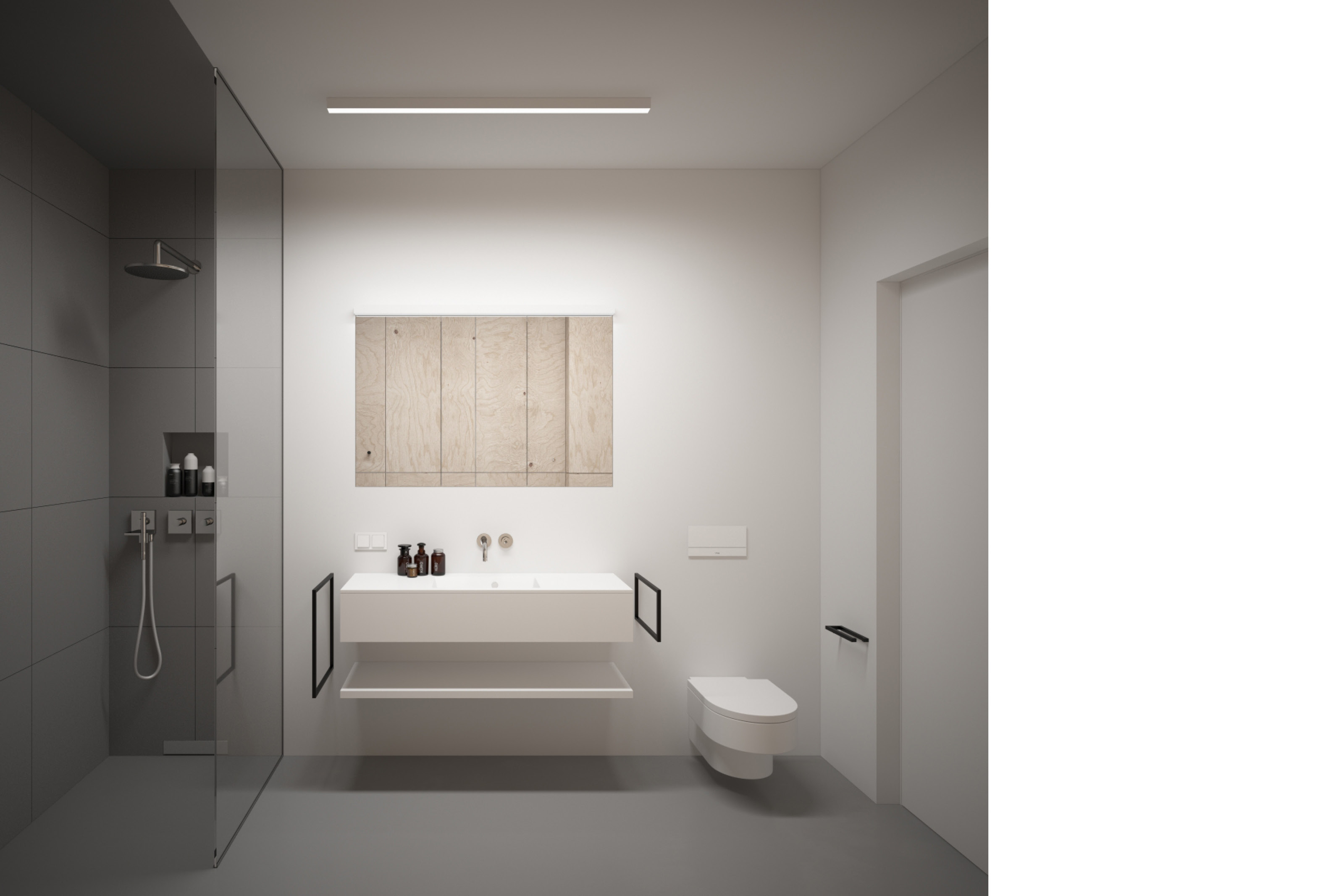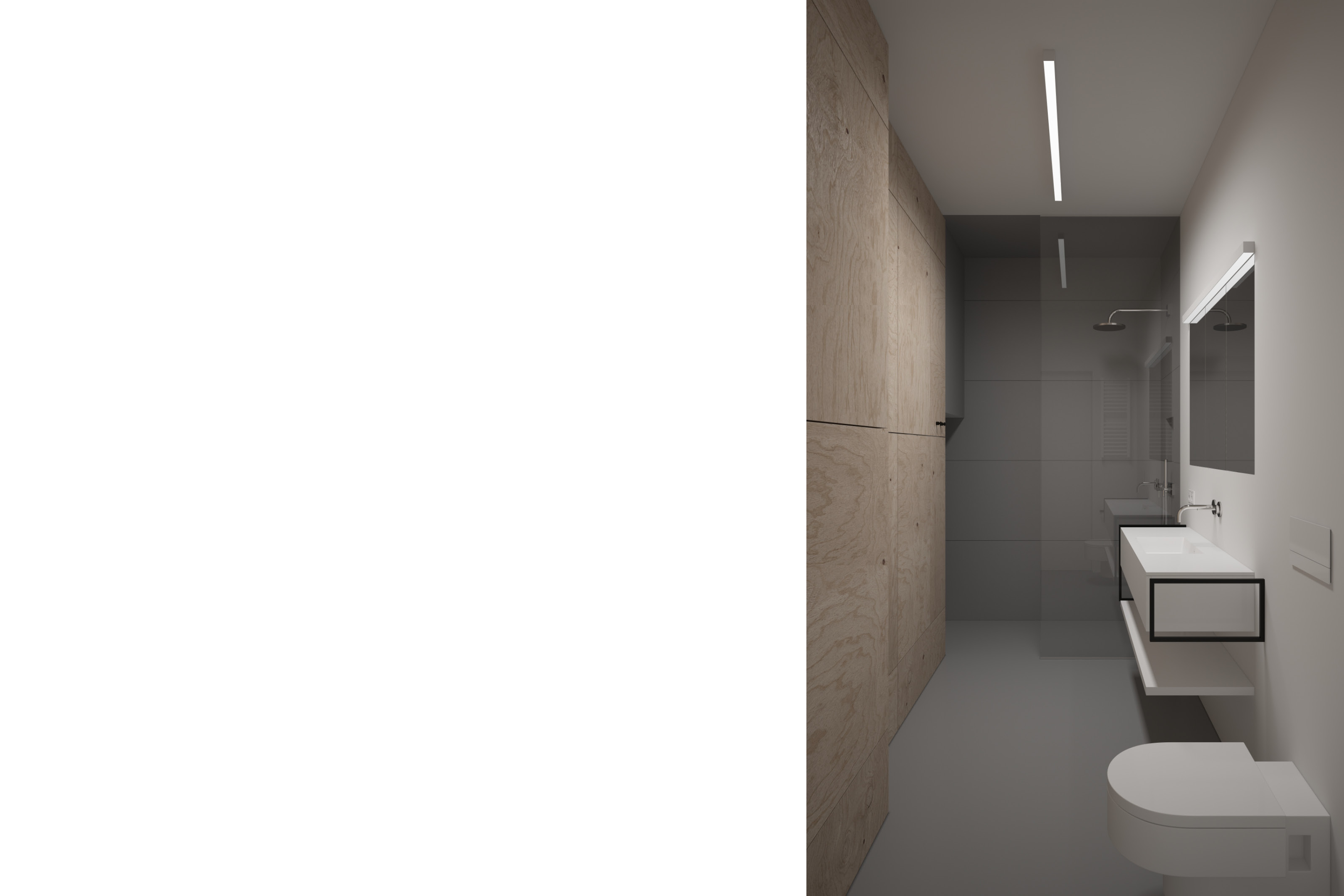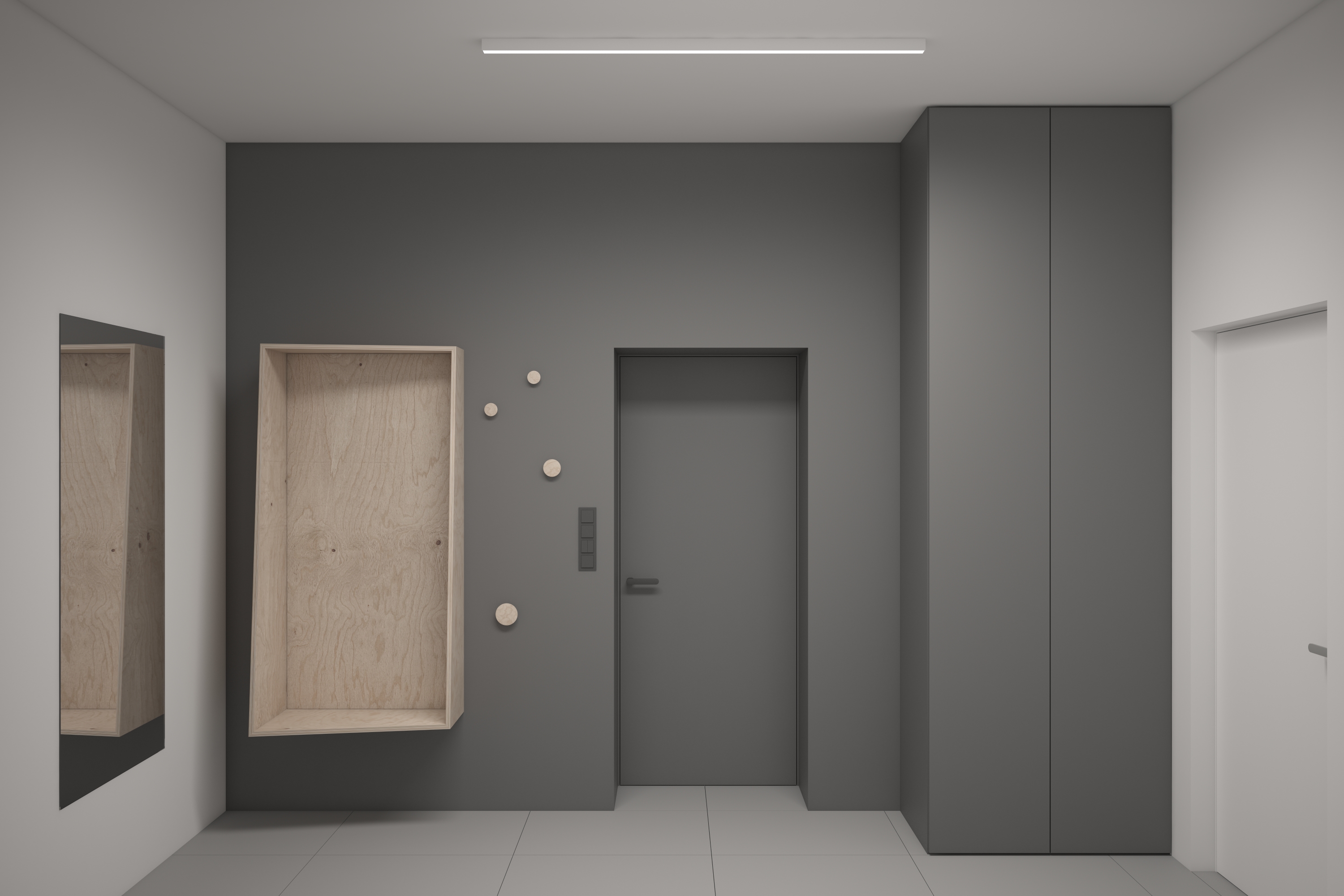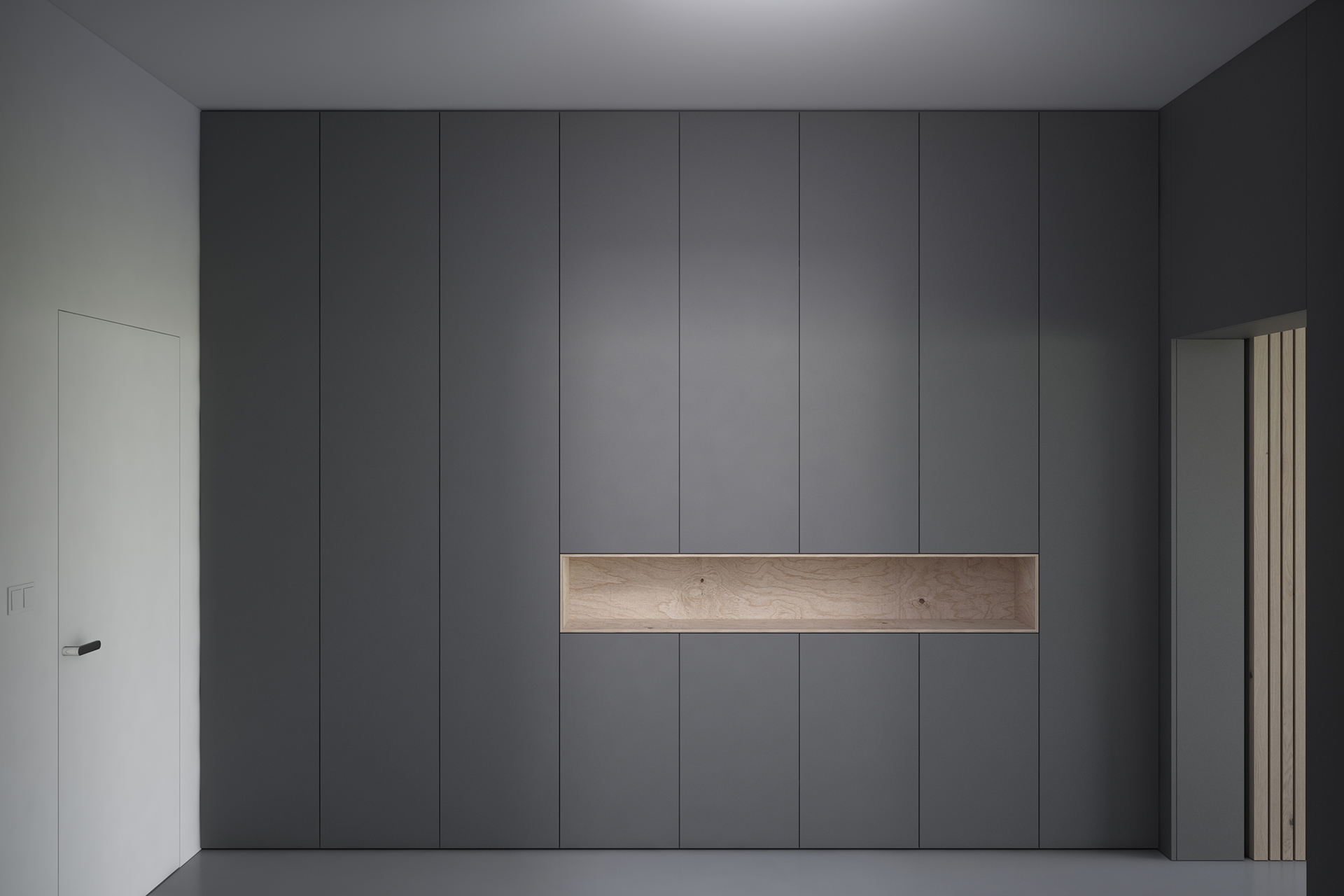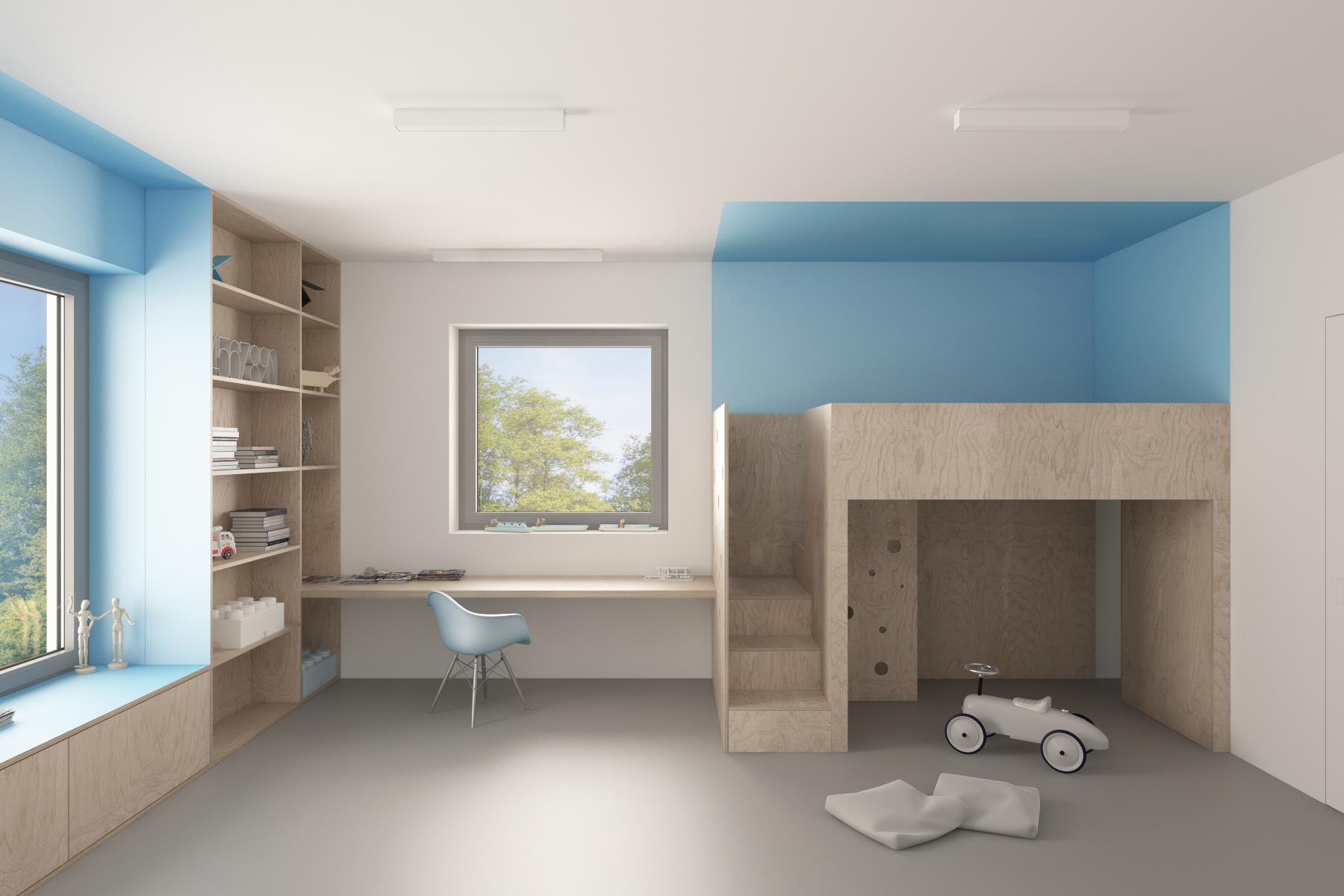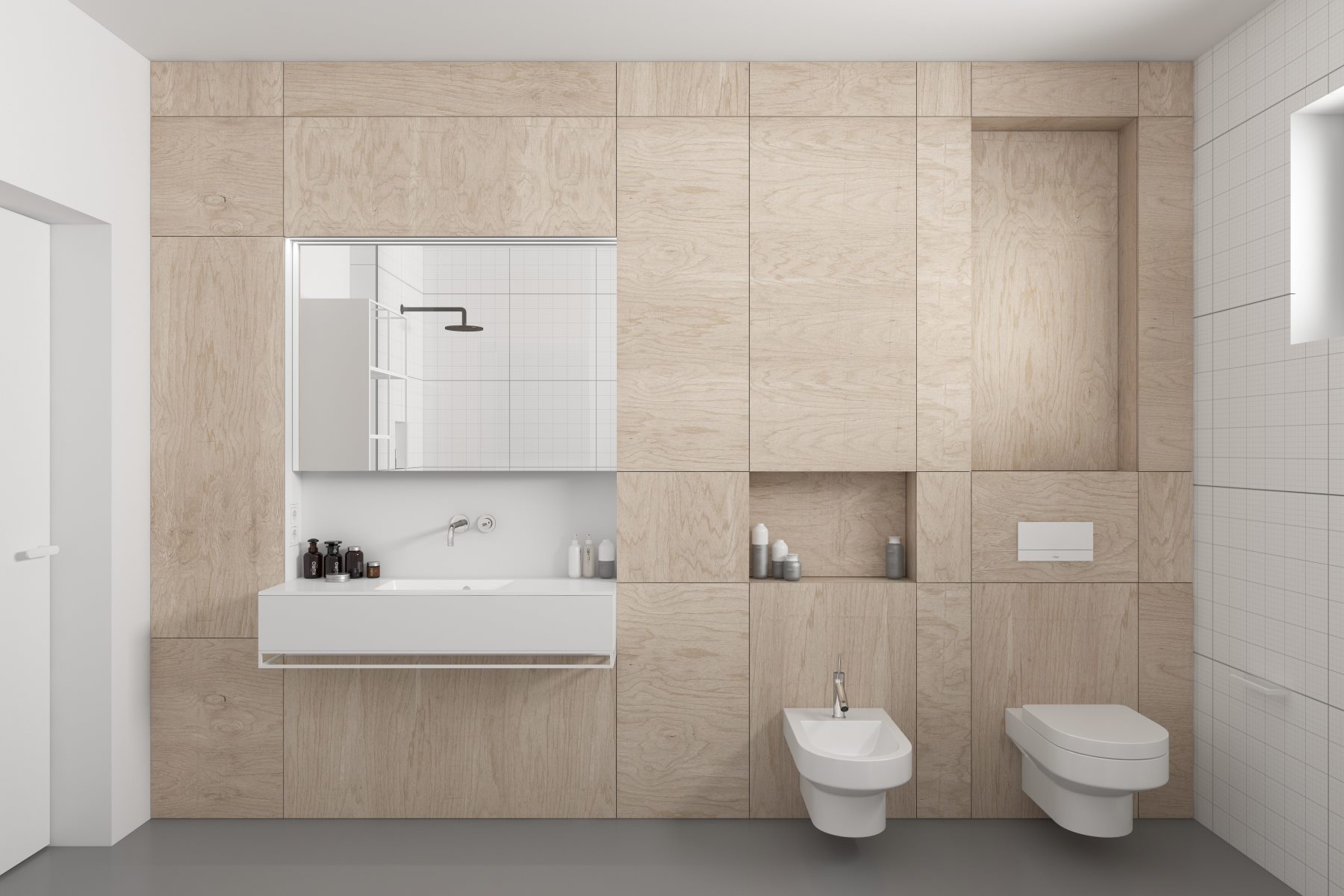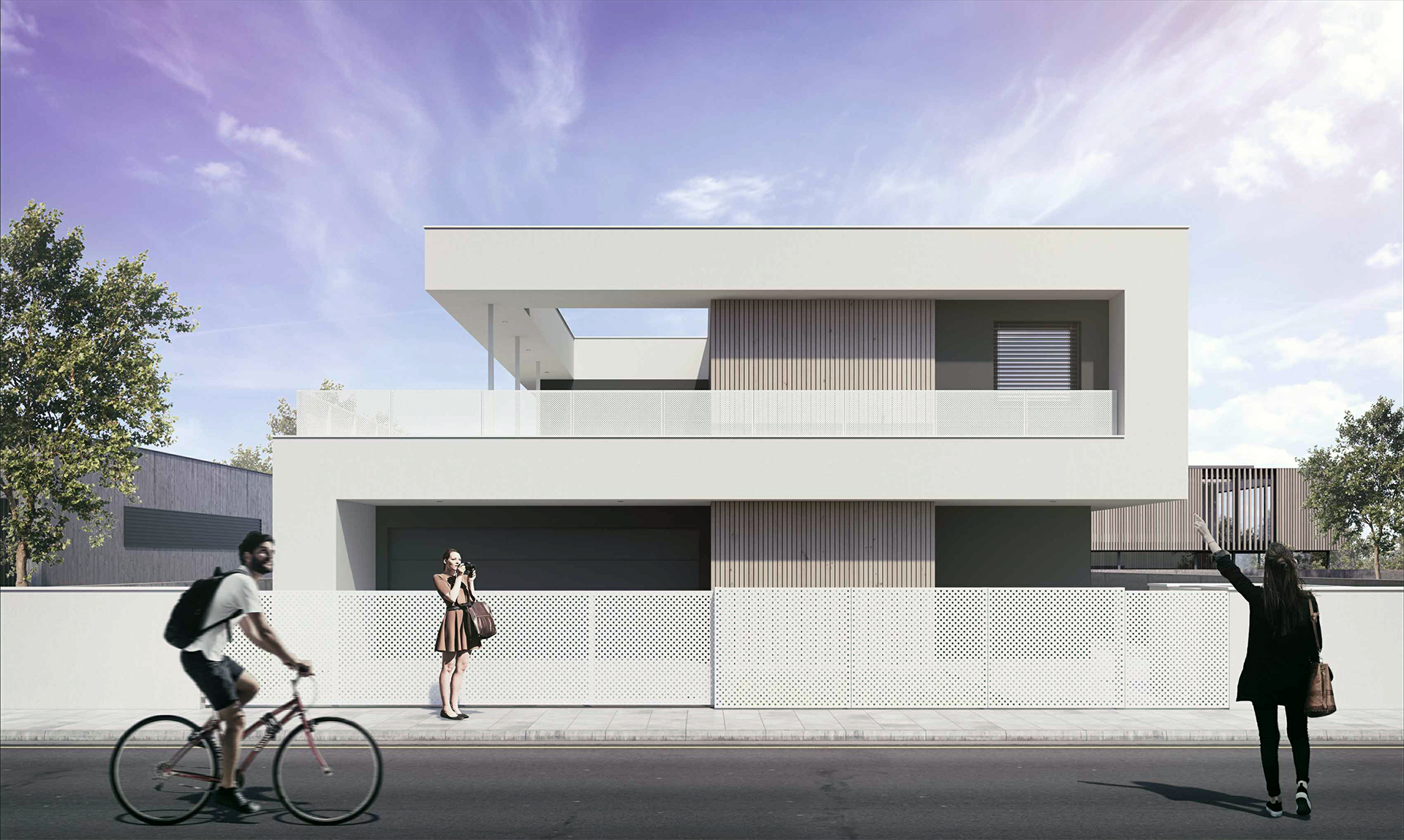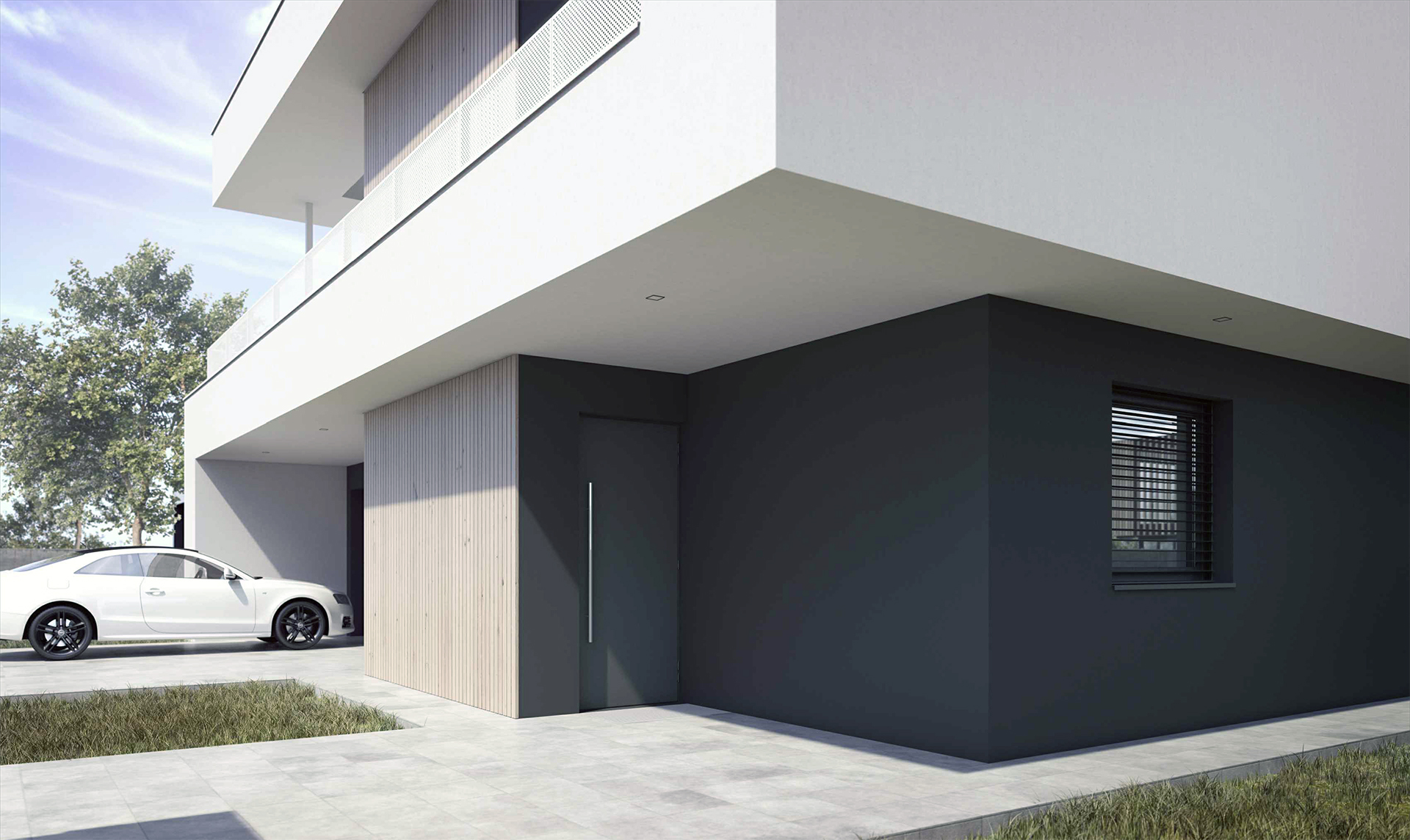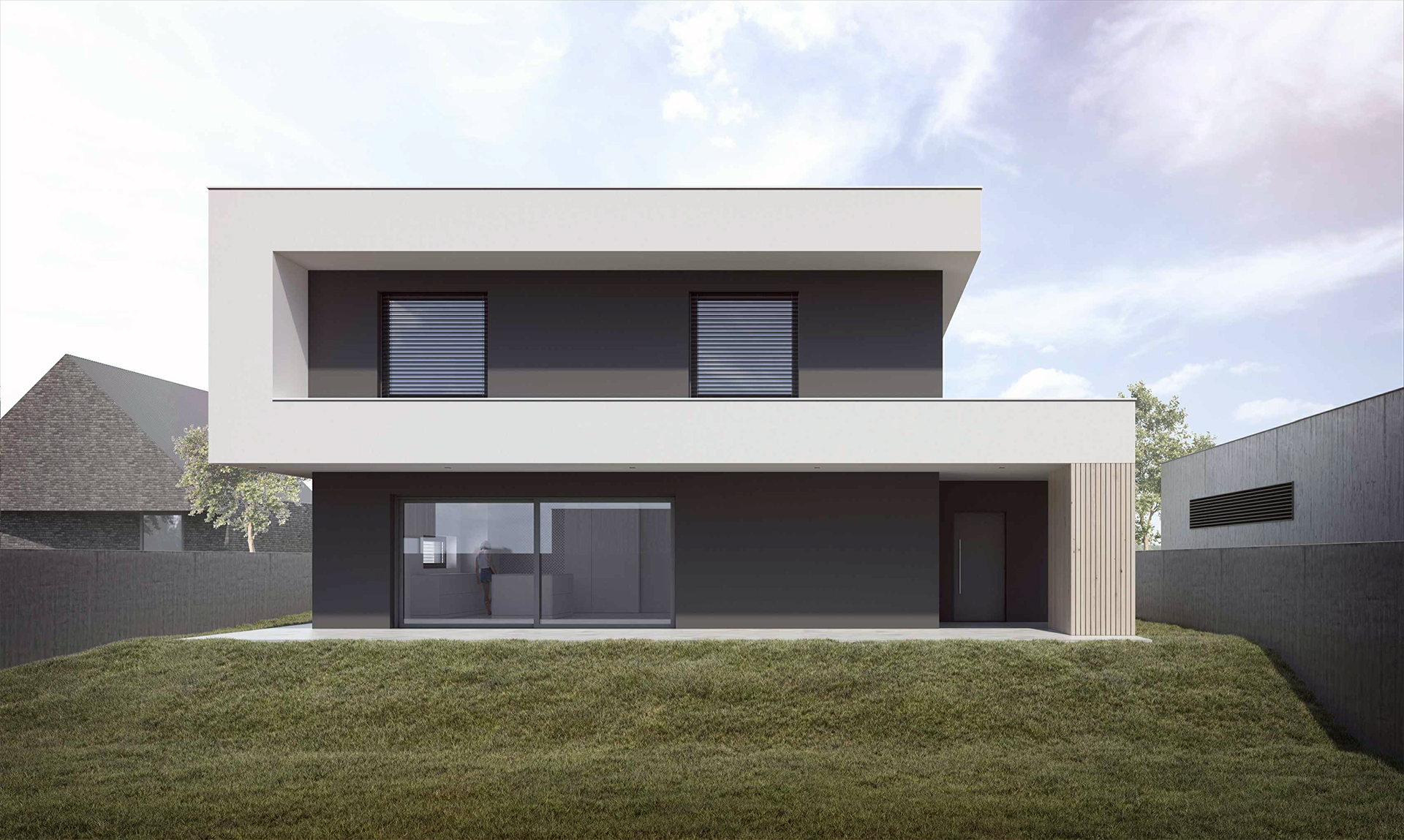 Credits
Architects
Joanna Kubieniec
Łukasz Głogowski
Visualizations
Łukasz Głogowski