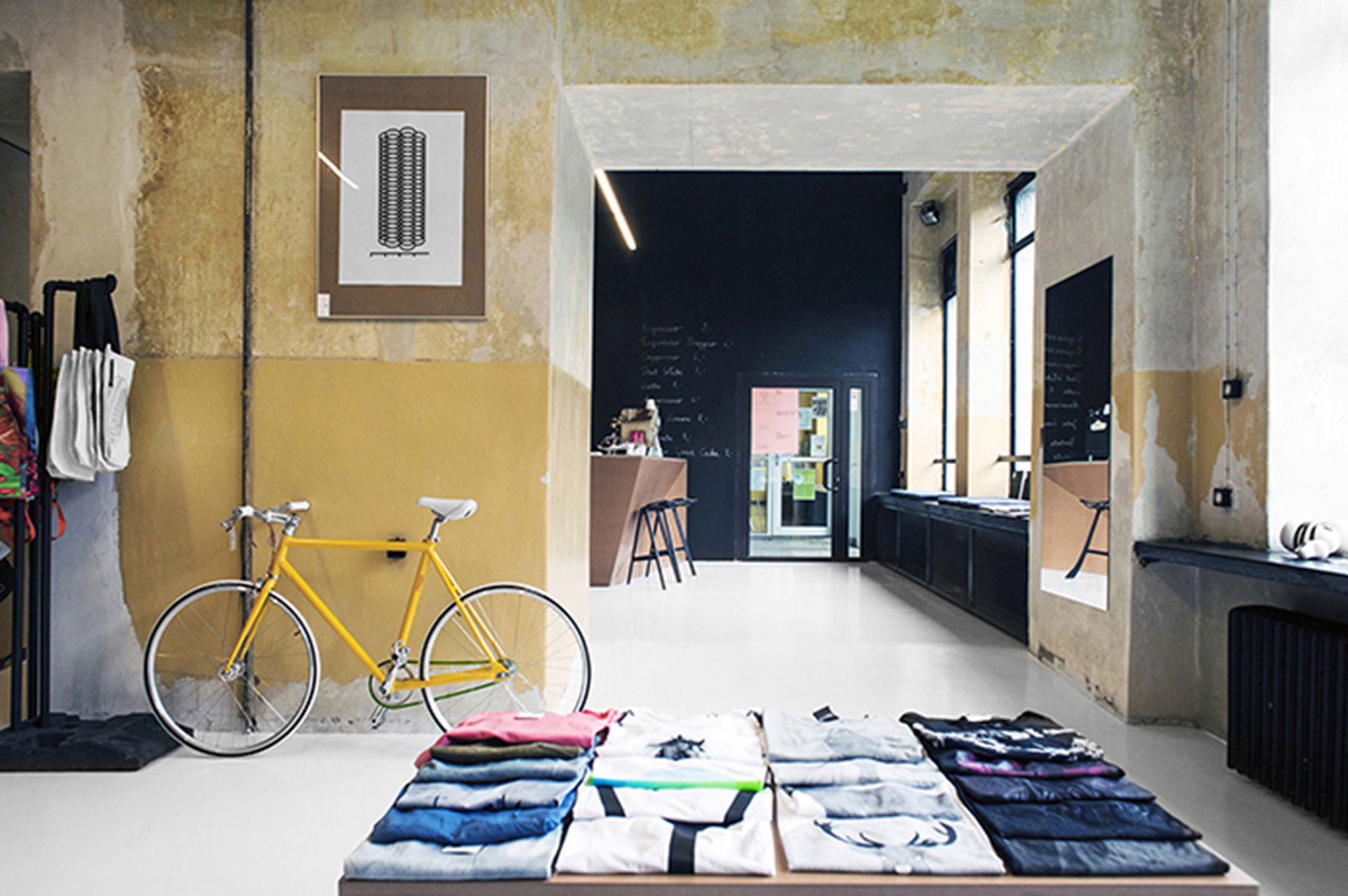 Geszeft
Geszeft is an independent display unit for local products, fashion, publications and design.

Shop space consists of two sales rooms. In the first part there is cafe area where books and other small items are presented on shelves. Clothes and other elements of interior design can be browsed in the second adjacent space. There is also storage area with delivery and office available for staff only.

Rugged walls and other raw materials - black metal, MDF - board - furniture contrast with high quality white epoxy resin floor and white glass bar. The main store furniture - the wooden shelving unit takes up an entire wall, though a few horizontal elements are missing to provide access to the fitting room and office behind.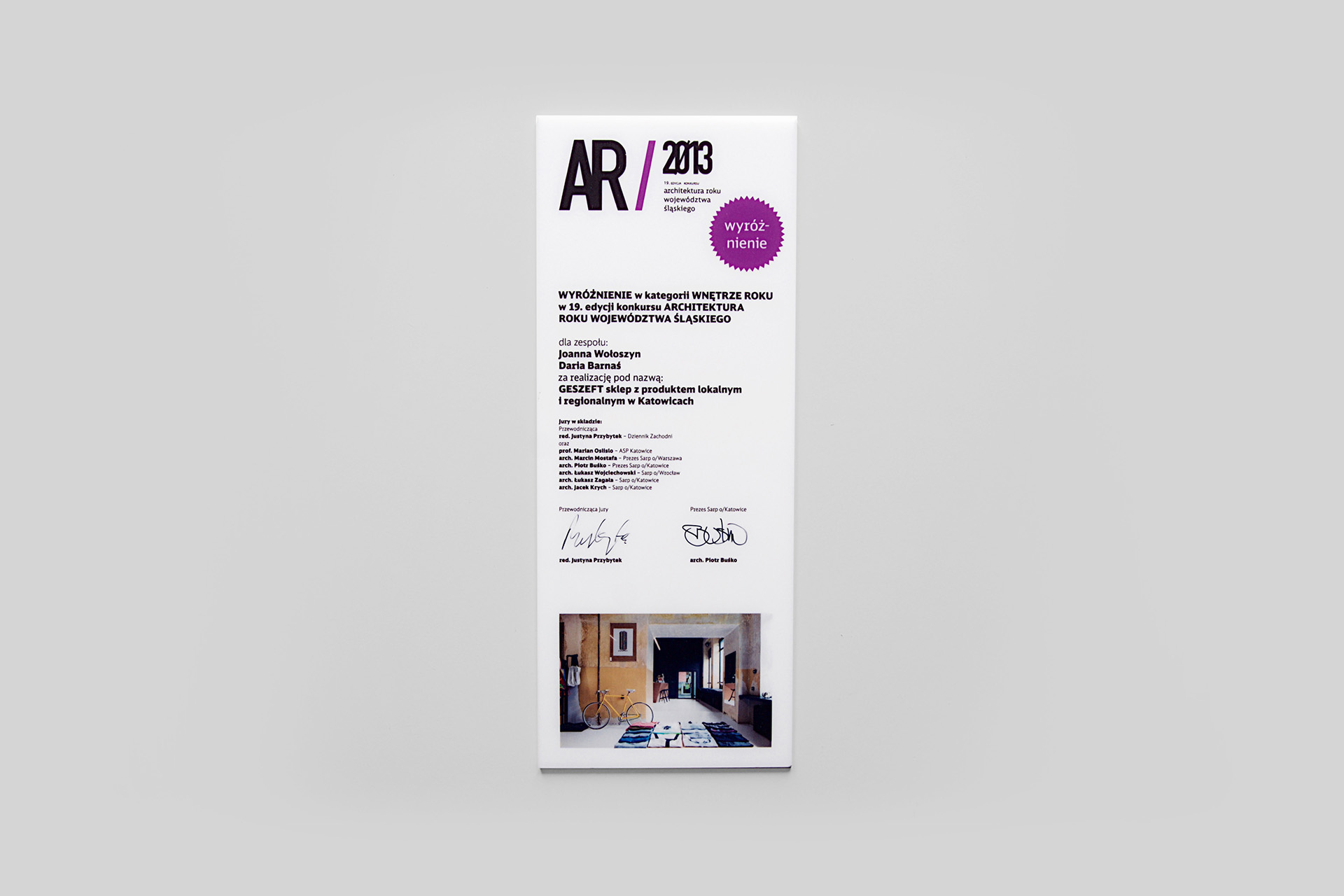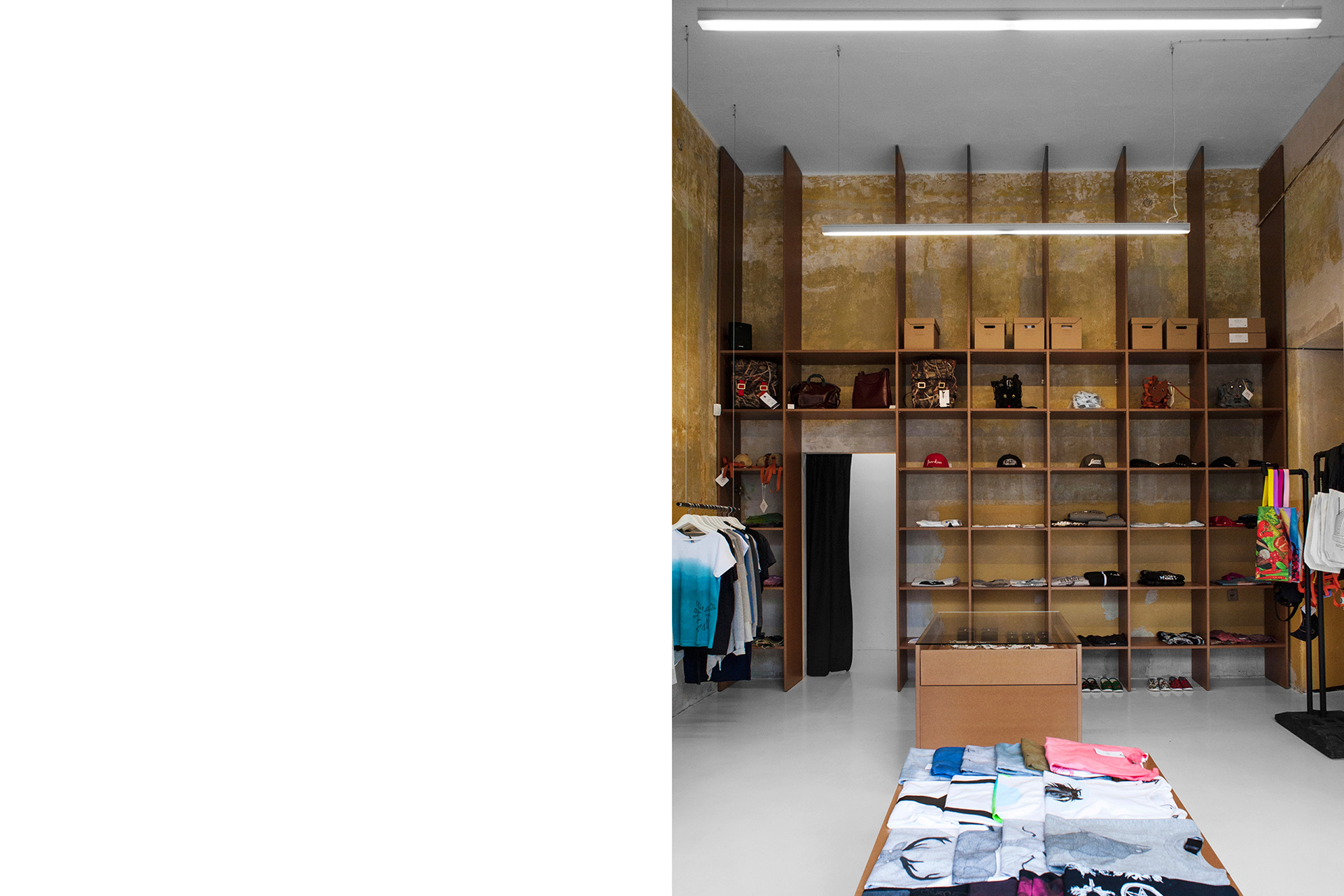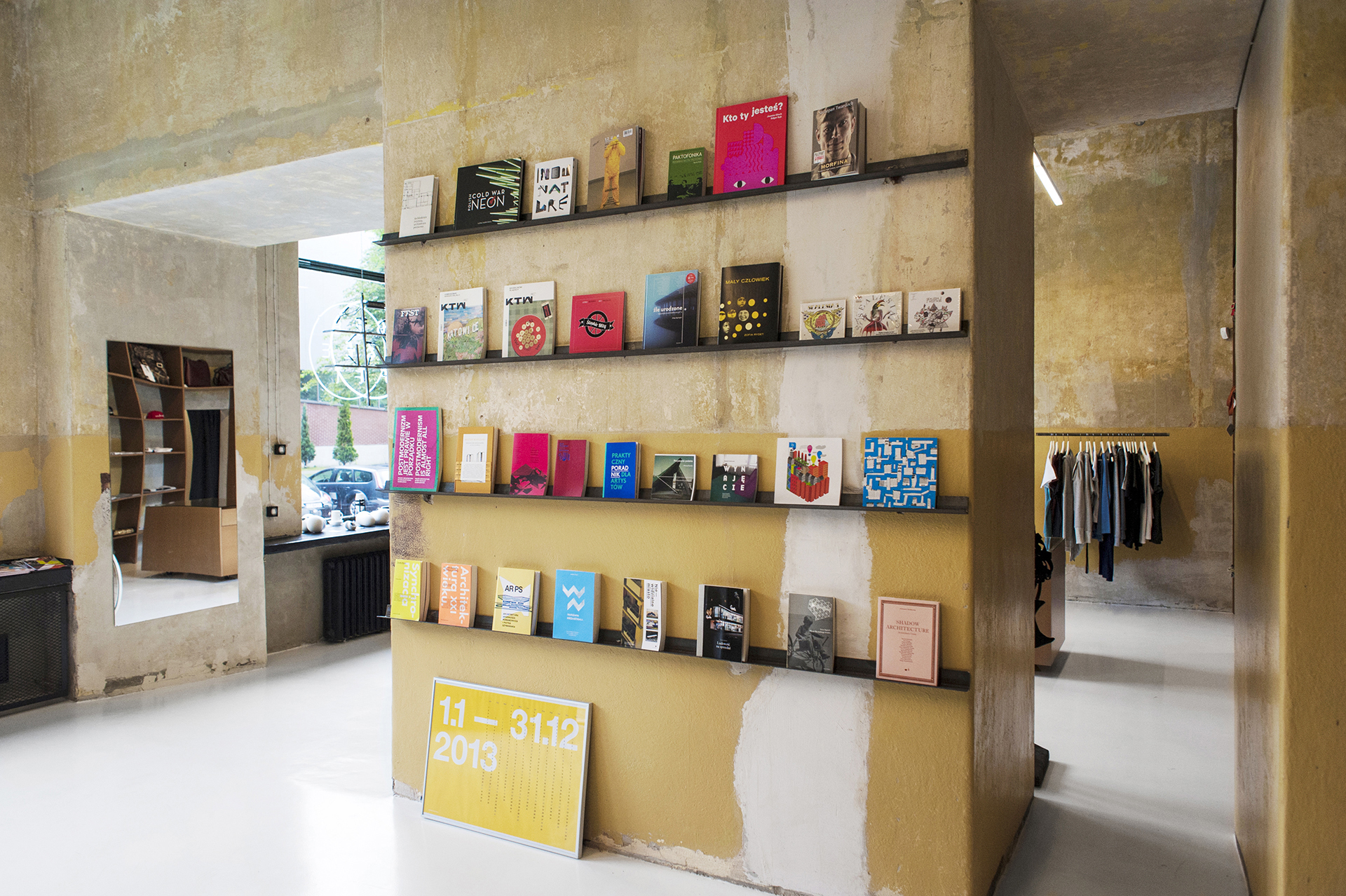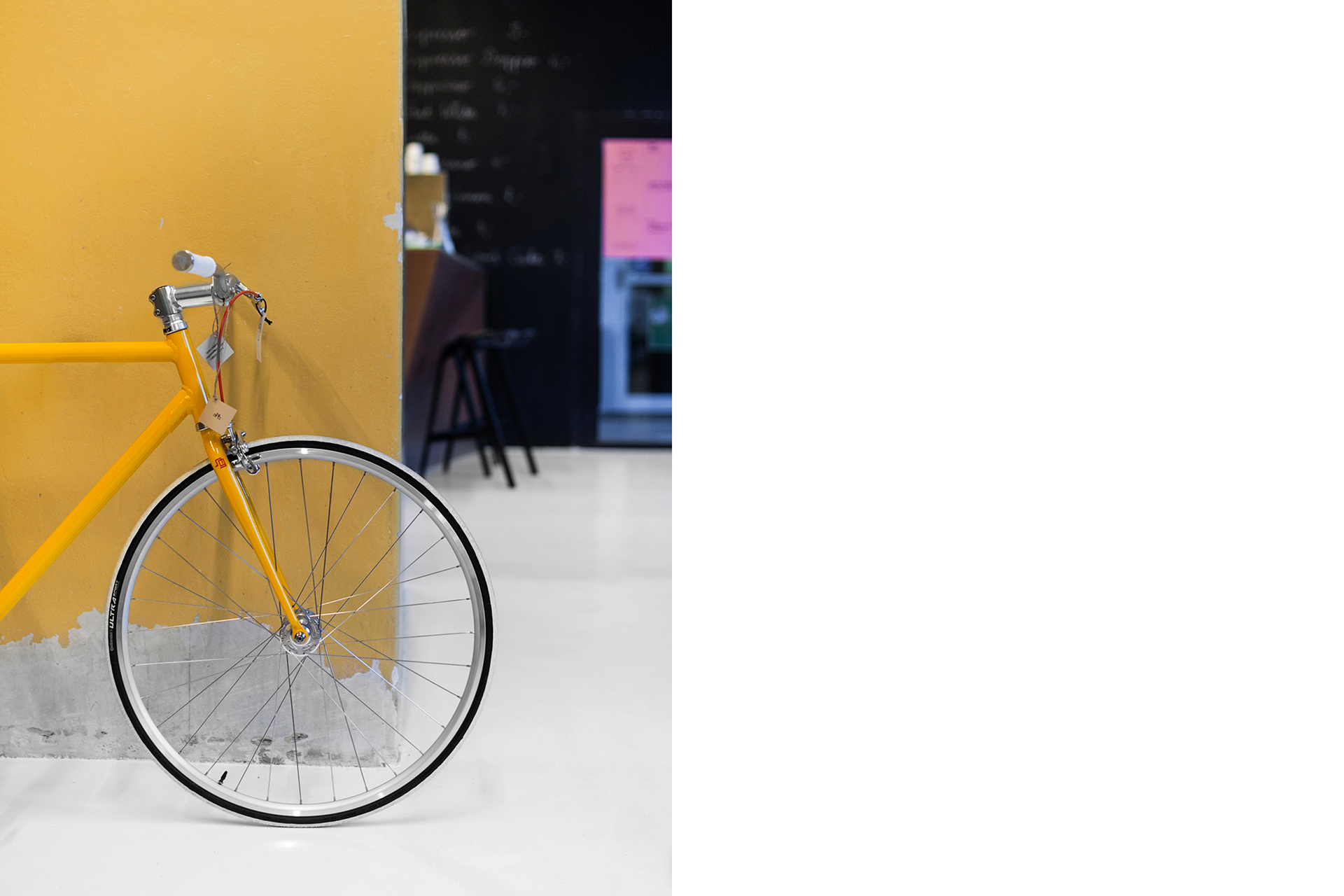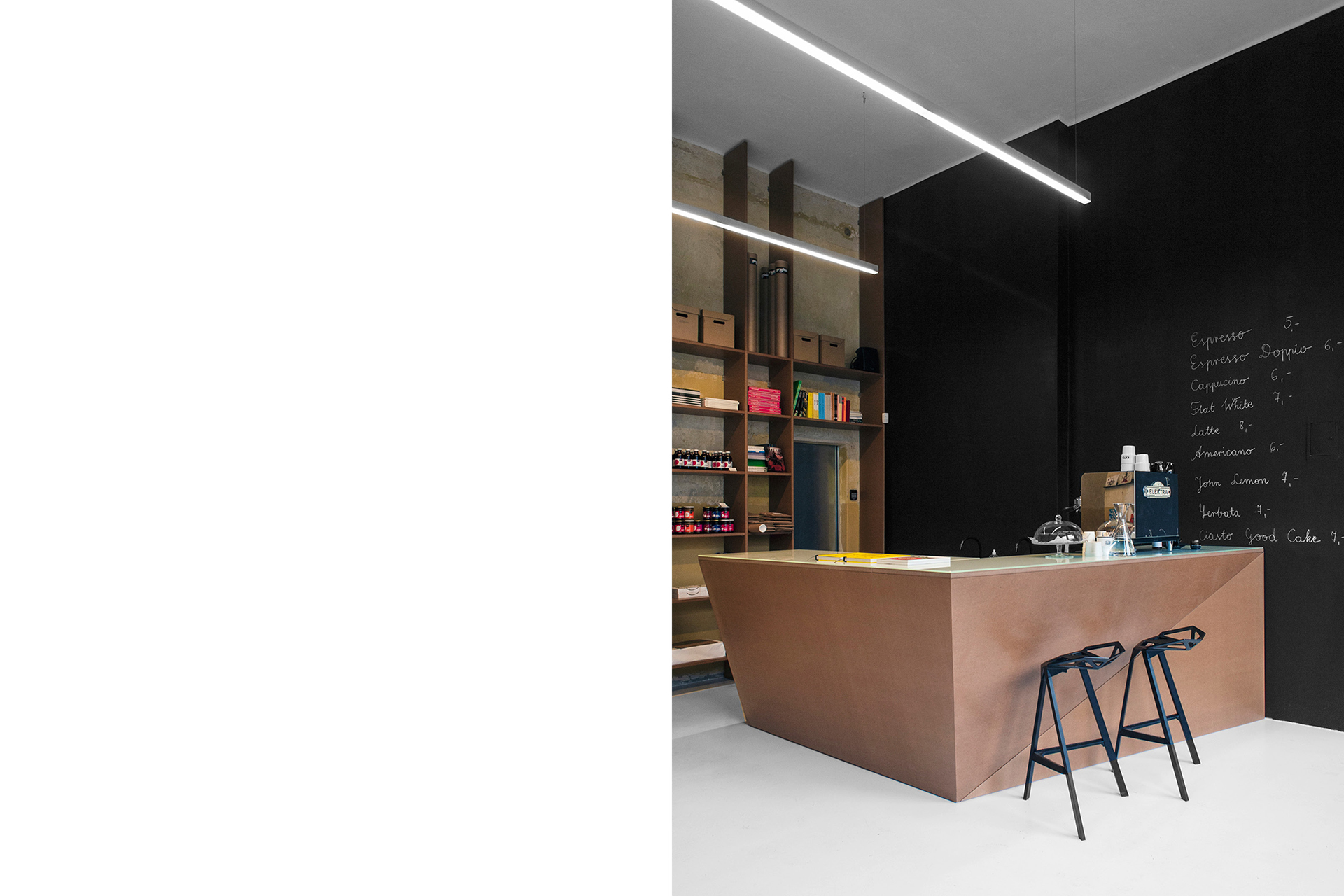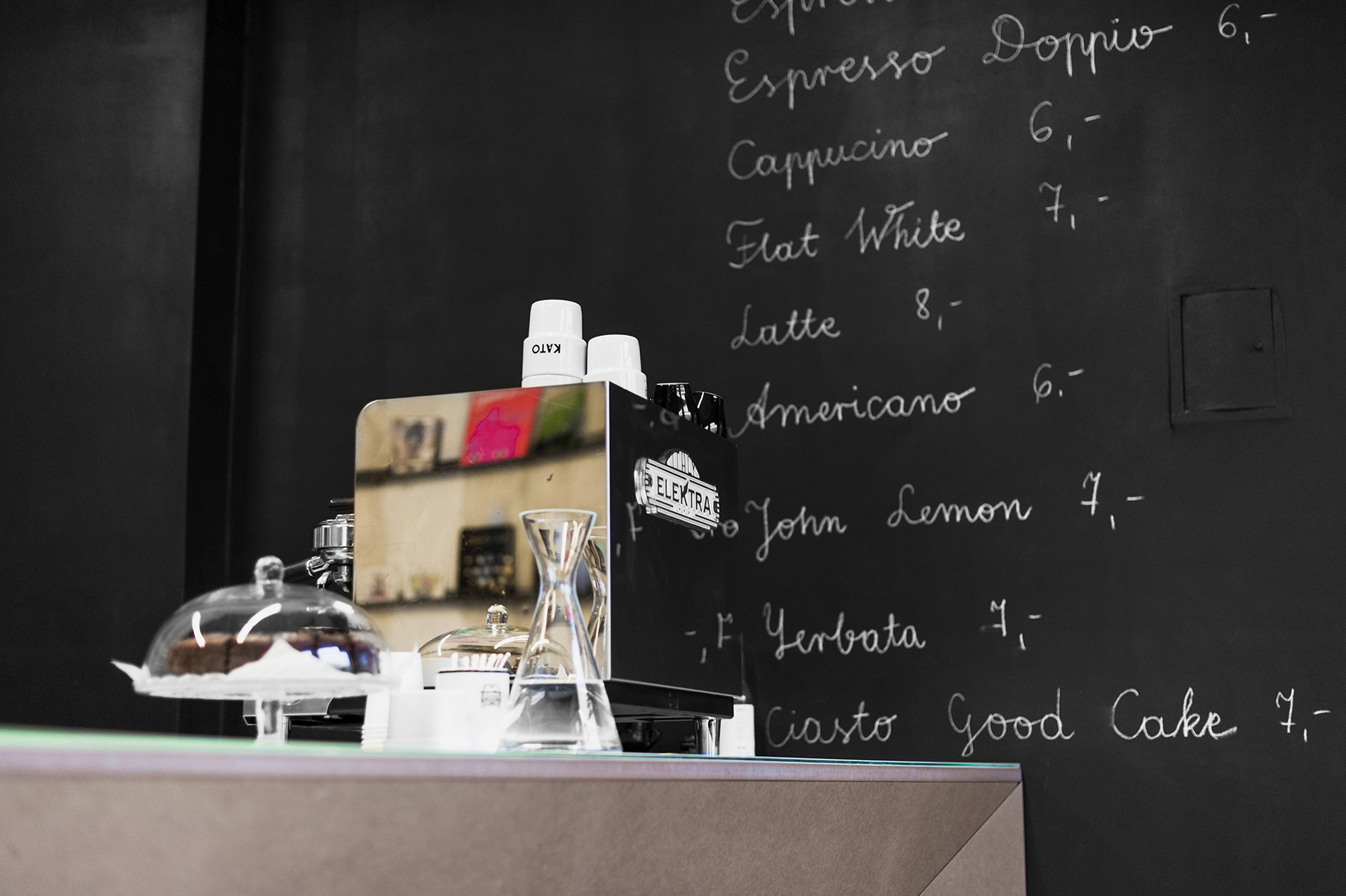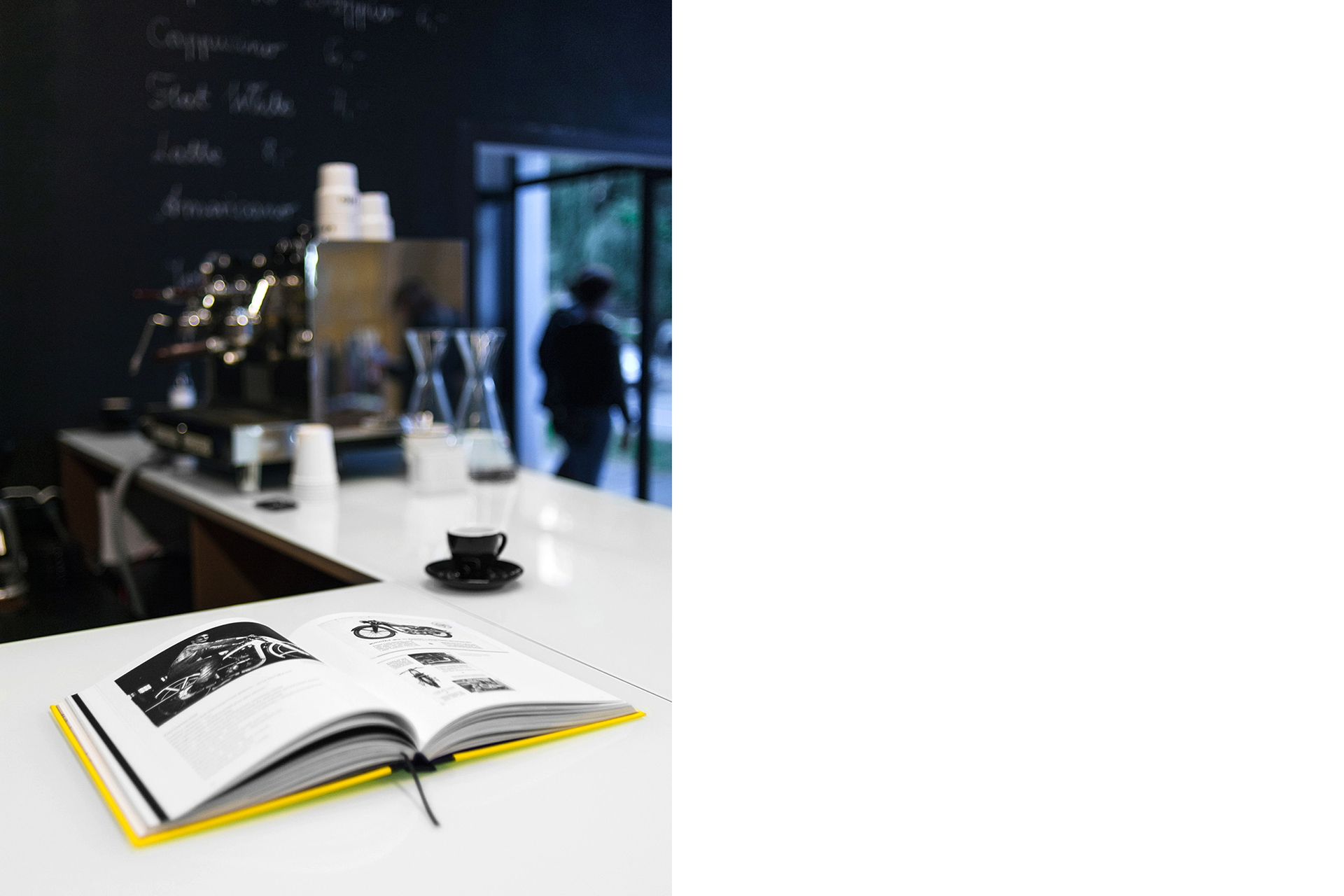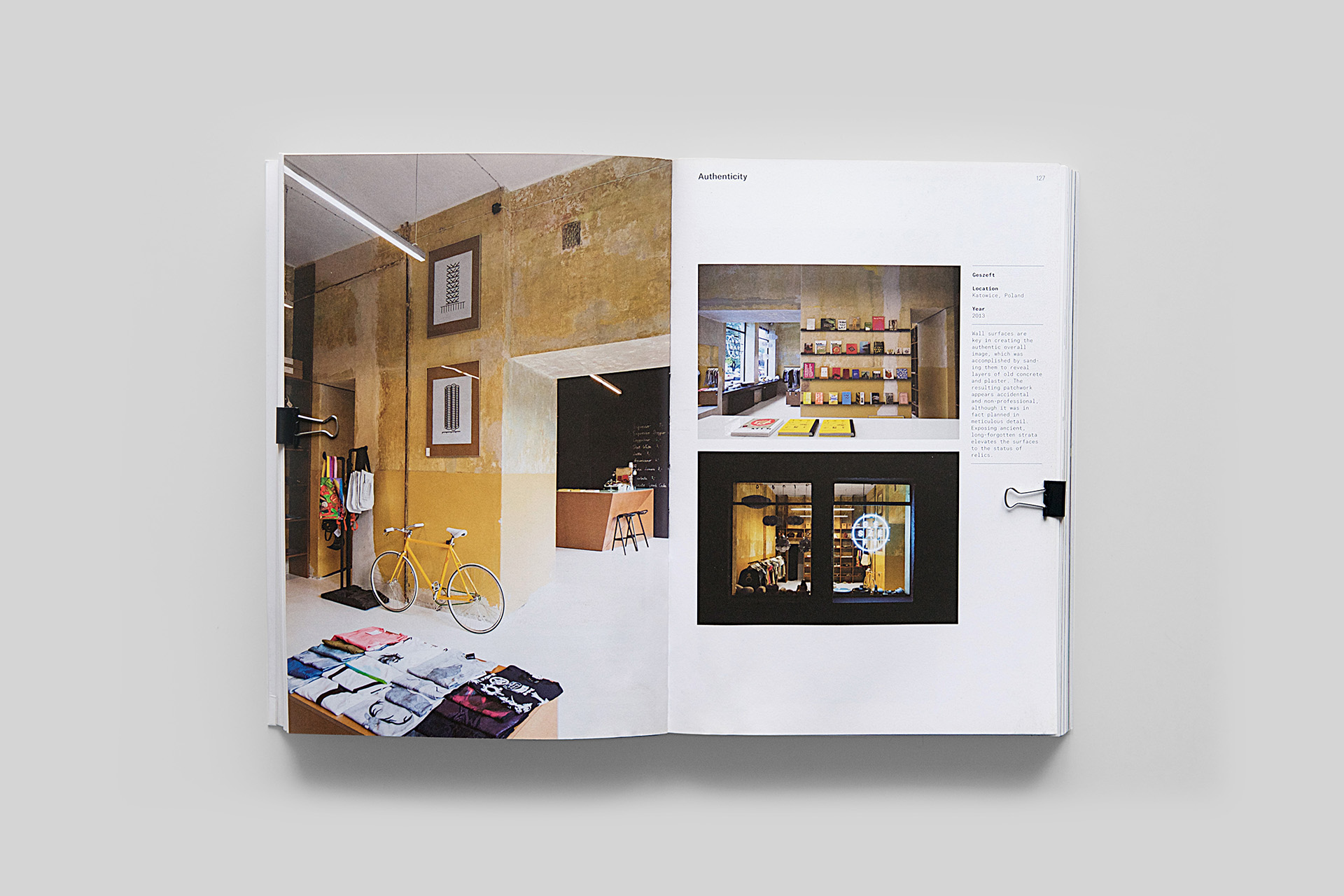 Holistic Retail Design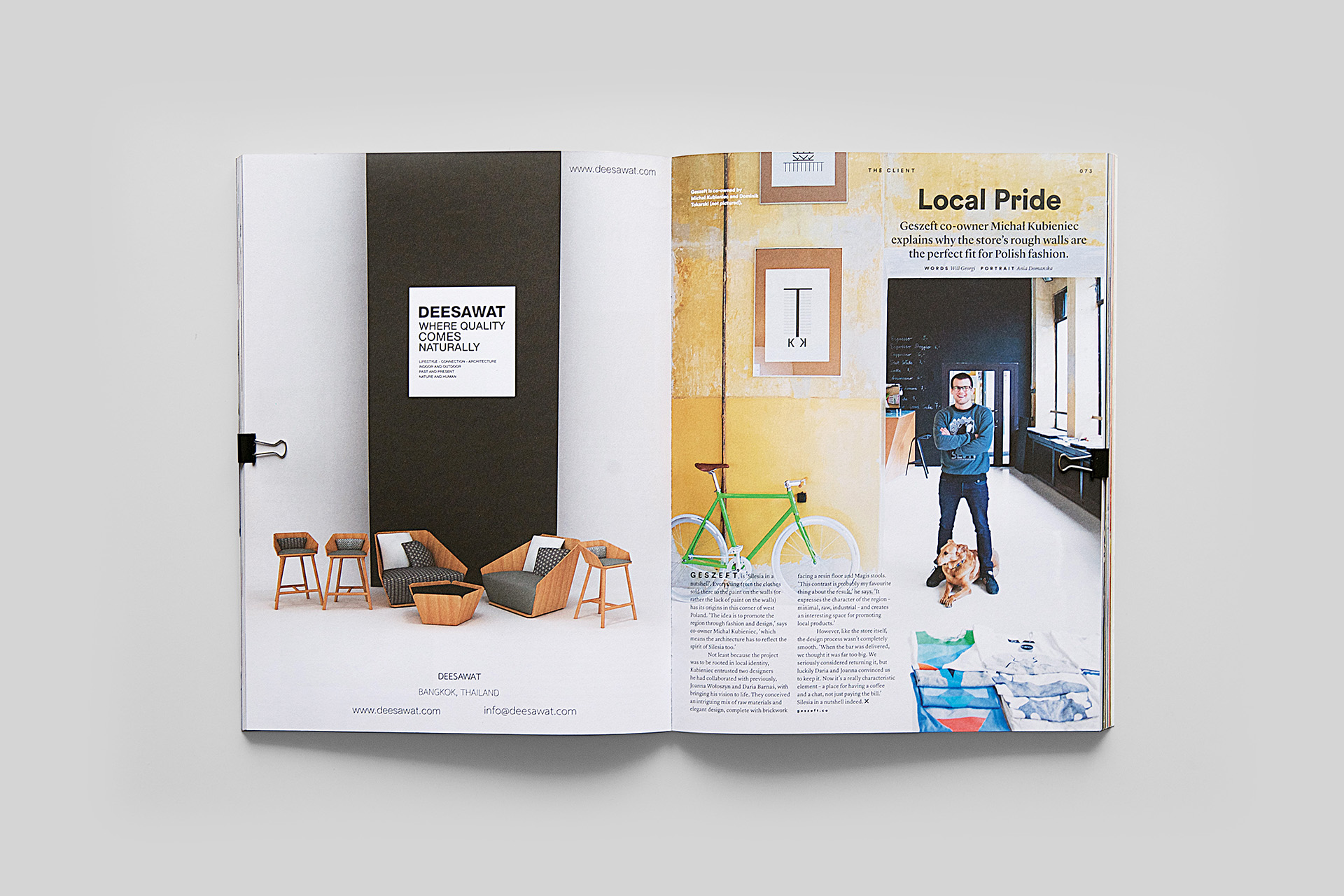 FRAME magazine No.98
Credits
Architects
Joanna Kubieniec
Daria Barnaś
Location
Katowice, Poland
Awards and publications